Everywhere you go you see women in trendy athletic clothes. Are they all coming from the gym? Maybe! Or maybe they love to sport athleisure style clothing. It's a sporty-chic style that works for all women, and here's why.
American women are fashion-savvy, and one of the latest, greatest fashion trends in America is living in comfortable gym clothes. Literally, from the gym to the office, people are sporting their gym-inspired clothing, and this style has been coined Athleisure wear. Get on board because sporty is the new chic!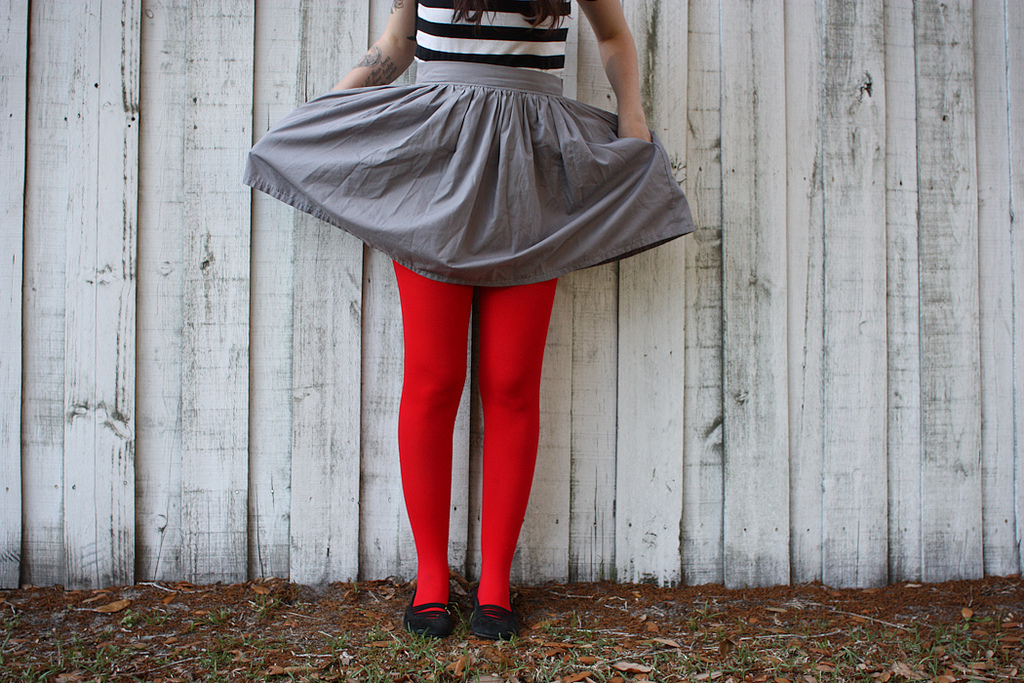 What Is Athleisure?
Countless women have ditched their jeans for leggings and joggers. They've acquired a taste for a look goes from studio to street. This style clothing is "athleisure" wear. Athleisure style clothing is essentially gym clothes that can be worn outside of the gym. It's seasonal, fashionable, and comfortable for women of all ages, and this style can work you.
Athleisure For Any Occasion
"I believe that this trend will stay, especially now that celebrities are endorsing the style. It's super cute and stylish to wear anywhere. "
~Adriana Zamudio, PTA
You can build an outfit around a pair of tights these days. Stores like Athleta have a line of tights called Street Tights. The tights have extra embellishing such as zippers, faux-leather stripes or patches, and cutouts.
These fashionable additions to regular gym tights make them "fancy" and acceptable anywhere you are: home, gym, shopping, or work. You can dress them up or down for any occasion because of their versatility.
For example:
Switch out your casual athletic sneakers for a tall boot or even heels.  Switch out the running jacket for a leather bomber jacket and blouse and you are ready for the office or to go downtown for drinks.
Wear Athleisure Clothing At The Office???
Can you get away with wearing athleisure in a professional setting?
You bet!
"I pair tights with long sweaters and/or shirts with flats or boots and jewelry to dress it up."
~ Mindee Huff, 49, and works in Human Resources
Personally, I am an educator and can't wear tights, but I do wear Athleta's Midtown Trousers to work. The drawstring tie and elastic waistband is the only thing that might lead people to believe that my pants are not slacks from any other department store. However, I wear my shirts untucked and no one sees the drawstring.
I'm secretly very comfortable and don't look forward to jeans on Fridays.
READ Can't Fit Into Your Jeans? The Reason May Be Your Genes
Athleisure – It Just Fits
I will be the first to admit that I HATE jeans. I have an athletic build.
My quads are big and my waist is small. I try on jeans that fit my waist, and I could split out of them like The Incredible Hulk by flexing my quads. I try jeans on in larger sizes to accommodate my quads, and I could tote my lunch box in the waistband.  WTH?
Enter athleisure clothes….luxury, leisurely clothing that fits and WELL.
Whether it's tights or joggers, super soft sweaters or racer-back tanks, companies are taking the time to get just the right cuts, fabrics, fit, and style to make athletic clothes feel good and lay against your body just right.
Everyone looks and feels incredible in athleisure. Here's why it will work for you even if you're not an athlete.
Continue reading after recommendations