Virtual fitness kiosks for group fitness offer a wide variety of classes for anyone from children to older adults. With up to 1200 classes available on demand, could they replace your favorite group fitness instructor in your gym? Read more to find out.
Cost Of Kiosk Vs. Cost Of Group Fitness Instructors
A little personal research helped me break down what it costs a gym to have group fitness instructors versus having a kiosk. Keep in mind that this is not in-depth research; it's merely to get a glimpse of the cost of personnel for a large gym might be when looking at group fitness.
Cost of Group Fitness Instructors:  The Gold's Gym that I attend hosts about 56 group fitness classes per week. The average cost per class to pay the instructor is $25 per hour, or per class. So, in one week, Gold's pays out $1,400.00 to group fitness professionals.
Cost of a Kiosk:  I priced Fitness On Demand's virtual fitness kiosk online. The kiosk plus a 12 month plan to keep it activated costs $4,899.00. The kiosk itself costs $2,499.00. The monthly service plan alone costs $2,399.00, or about $200 per month.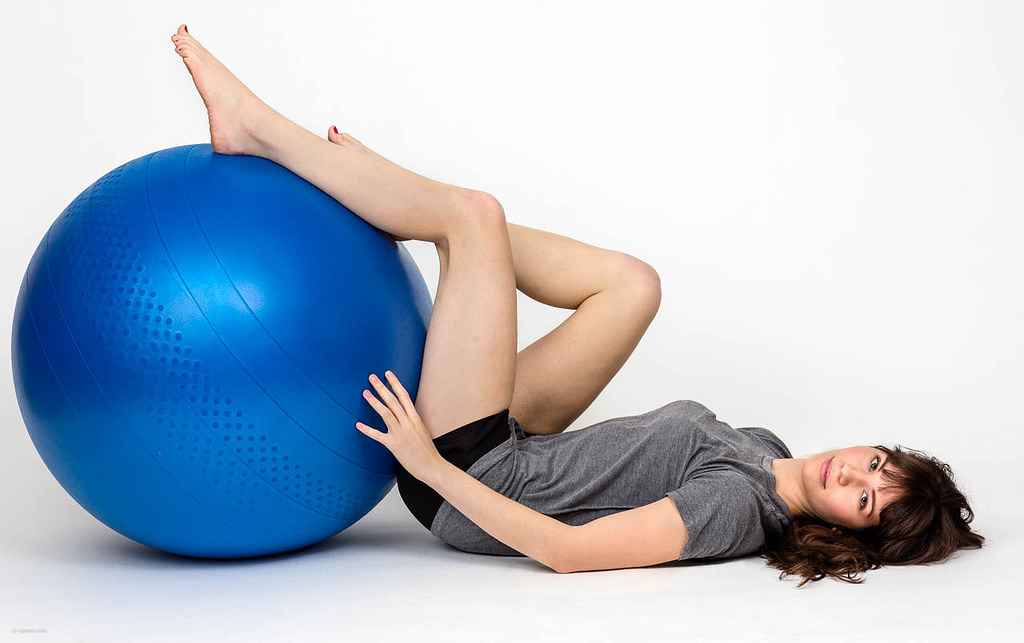 Once a system is purchased, the monthly cost of having the kiosk is virtually nothing compared to the ongoing cost of $1,400.00 per month for human instructors. Does a gym want to pay $16,800.00 per year for group instructors or $2,399.00 annually with the kiosk?
Variety
You can easily have a greater variety of classes for much cheaper with a kiosk.
As I've already mentioned, the kiosks can contain up to 1,200 unique workouts. The kiosk would be able to provide classes that a gym may not be able to find a local instructor to teach. Think of small town gyms, hotel gyms, and gyms that operate similarly to Anytime Fitness, and gyms within companies like USAA. The kiosk offers them a tremendous value in variety alone.
The kiosk can be used to schedule classes during peak hours, and it can be used to service people who come in during off hours or who would rather work out on their own to the videos.
Reasons A Kiosk Could NOT Replace An Instructor
The Human Aspect: Motivation
"I believe most people would prefer a real person versus virtual. It's about being able to have interaction with an instructor."
~ Marlin Richardson, Randolph Air Force Base Gym
Randolph Air Force Base is one of the bases in my area that has a kiosk. From an interview I conducted with Marline Richardson from the base gym, it seems the number of people who use the kiosk daily is low. This could be due to many factors including number of people who use the gym and the reasons they go to the gym.
Research states that nearly 50% of people who start an exercise program drop out within the first six months (Wilson & Brookfield, 2009). This can be due to a variety of reasons from feeling out of place, not knowing what to do once they are in the gym, or not making social connections. Many people participate in group fitness to make connections with others. This is the biggest reason that I feel machines can't replace humans.
Social factors, the feeling of belonging, and making connections with others can help you continue to partake in regular exercise habits.  One way to avoid quitting is finding a reliable gym partner. The American College of Sports Medicine (2011) suggests that you should find a buddy with whom you can work out regularly. This way, you can help and encourage each other, rely on each other for moral support and accountability, and share in your accomplishments.
READ What's In The Fridge Of A Fitness Trainer
Kiosks are not going to hold you accountable. A group fitness instructor can. When you miss a class or a training session, there is another human holding you responsible and that may be why you return each day. 
Any reason to keep going to the gym is a good one!
Conclusion
Kiosks are another exciting and useful tool to service the fitness community. Will they replace your group fitness instructor? I doubt it, but they may be used in conjunction with group instructors where you work out. Variety adds excitement and renews purpose to your gym life. So, find a kiosk and give it a try. I know I plan to!
Alviar, L. (2016, November 29). Virtual Fitness Kiosks [E-mail interview].
Hoachlander, I. (2013, September 11). Virtual fitness kiosks set up at 66 locations. Retrieved December 01, 2016, from http://www.airforcemedicine.af.mil/News/Article/583062/virtual-fitness-kiosks-set-up-at-66-locations/
Richardson, M. (2016, November 28). Virtual Fitness Kiosks [E-mail interview]. Wilson K, Brookfield D. Effect of goal setting on motivation and adherence in a six-week exercise program. International Journal of Sport and Exercise Psychology. 2009
6:89–100. doi: 10.1080/1612197X.2009.9671894.
Photo courtesy of healthgauge: www.flickr.com/photos/healthgauge/9772163702/
Photo courtesy of ejmc: www.flickr.com/photos/ejmc/15618667733/
Photo courtesy of vernieman: www.flickr.com/photos/vernieman/15772545071/