Virtual fitness kiosks for group fitness offer a wide variety of classes for anyone from children to older adults. With up to 1200 classes available on demand, could they replace your favorite group fitness instructor in your gym? Read more to find out.
Saunter into the gym with your bestie, find an open studio; select the class you both feel like completing, and sweat with the instructor on the big screen. That's just how easy it is to use a virtual fitness kiosk. No running into a group class 8 minutes late, no cancellations by instructors, just the simplicity of doing group fitness on your own schedule. Could these easy-to-use kiosks replace group instructors at your gym?
What Is A Virtual Fitness Kiosk & Who Are They For?
"I just walk up, select a video, and off I go, as long as the room is available, which is almost always during the times I go (4:30-6:30am)."
~Leah Alviar, Ultra Marathoner, Bikini Competitor, Fitness Junkie
A virtual fitness kiosk is kind of like a modern juke box, except instead of playing a wide variety of music, it dispenses up to 1,200 different workouts for you to get in shape with. The workouts are just about any style you can think of. Do you love Zumba, Insanity, or Gaiam? No problem! Everything from cycling to different styles of dance, yoga, aerobics, kettlebell workouts, and beyond are at your fingertips.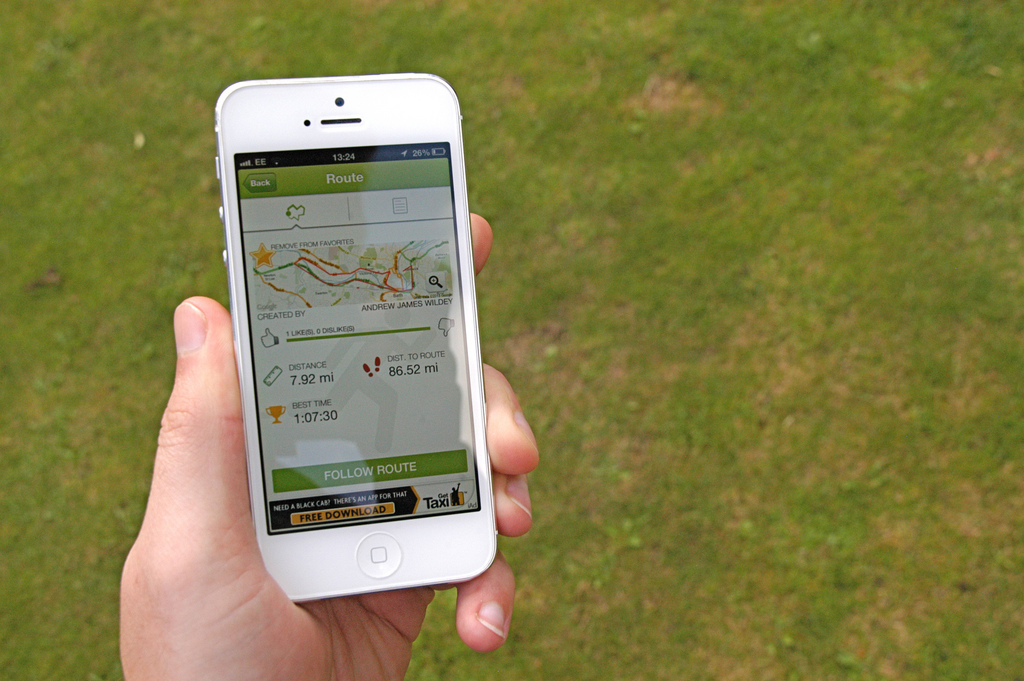 Some classes are lead by fitness celebrities such as Jillian Michaels and Les Mills. How often do you have the opportunity to work out with these fitness pros?
There are also classes designed for children and a variety that are tailored for older adults who have medical conditions, such as high blood pressure. Classes are also offered in multiple languages. Literally speaking, there are high quality classes for everyone.
Where The Kiosks Are and Different Purposes They Serve At Different Gyms
A virtual kiosk may be closer than you think. Where I live, I was able to locate kiosks at some local gyms and on select military bases.
According to Hoachlander (2013), virtual fitness kiosks were set up on military bases because they wanted to provide alternative methods for airmen to stay fit, to improve total force fitness levels, and they were in need of a variety of group fitness instructors that they were having difficulty contracting for their group fitness courses.
READ Beginner's Corner - How To Start Without A Fitness Trainer
The kiosk was a simple answer. Individuals can walk in at any time to work out using the kiosk, or the base gym can schedule classes for the airmen to use. This applies to gyms as well.
Look on the internet at different gyms in your area if you are interested in trying a kiosk. I know that Anytime Fitness was a big-time promoter of Fitness on Request who teamed up with Les Mills in 2013.
Kiosks were actually perfect for Anytime Fitness because they allowed for low membership prices due to low overhead costs. When you don't have to pay 15 employees, costs stay down. Anytime Fitness is un-traditional in the fact that they function without many employees. Other small gyms, or gyms that are part of a company like USAA, are in the same boat. The kiosks can give smaller gyms a much wider variety of offerings to their members.
A friend of mine, Leah Alviar, has tried kiosk classes at Anytime Fitness. She said, "I loved it, especially yoga, kickboxing, strength and conditioning, and cycling."
Reasons A Kiosk Could Replace Instructors
Cost Of Kiosk Vs. Cost Of Group Fitness Instructors
A little personal research helped me break down what it costs a gym to have group fitness instructors versus having a kiosk. Keep in mind that this is not in-depth research; it's merely to get a glimpse of the cost of personnel for a large gym might be when looking at group fitness.
Cost of Group Fitness Instructors: The Gold's Gym that I attend hosts about 56 group fitness classes per week. The average cost per class to pay the instructor is $25 per hour, or per class. So, in one week, Gold's pays out $1,400.00 to group fitness professionals.
Cost of a Kiosk: I priced Fitness On Demand's virtual fitness kiosk online. The kiosk plus a 12 month plan to keep it activated costs $4,899.00. The kiosk itself costs $2,499.00. The monthly service plan alone costs $2,399.00, or about $200 per month.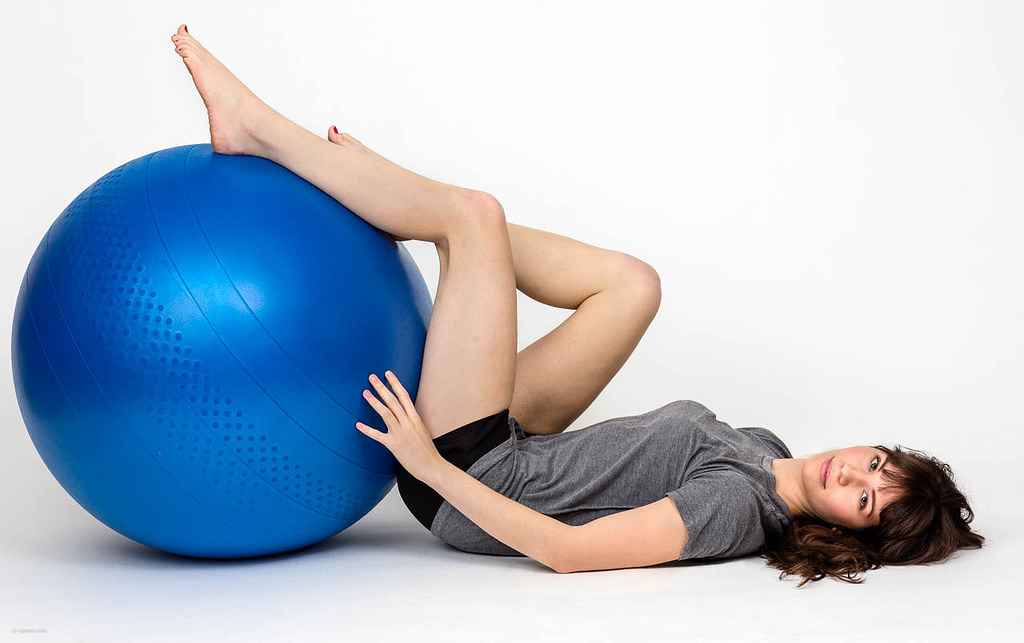 Once a system is purchased, the monthly cost of having the kiosk is virtually nothing compared to the ongoing cost of $1,400.00 per month for human instructors. Does a gym want to pay $16,800.00 per year for group instructors or $2,399.00 annually with the kiosk?
Variety
You can easily have a greater variety of classes for much cheaper with a kiosk.
As I've already mentioned, the kiosks can contain up to 1,200 unique workouts. The kiosk would be able to provide classes that a gym may not be able to find a local instructor to teach. Think of small town gyms, hotel gyms, and gyms that operate similarly to Anytime Fitness, and gyms within companies like USAA. The kiosk offers them a tremendous value in variety alone.
The kiosk can be used to schedule classes during peak hours, and it can be used to service people who come in during off hours or who would rather work out on their own to the videos.
Reasons A Kiosk Could NOT Replace An Instructor
The Human Aspect: Motivation
"I believe most people would prefer a real person versus virtual. It's about being able to have interaction with an instructor."
~ Marlin Richardson, Randolph Air Force Base Gym
Randolph Air Force Base is one of the bases in my area that has a kiosk. From an interview I conducted with Marline Richardson from the base gym, it seems the number of people who use the kiosk daily is low. This could be due to many factors including number of people who use the gym and the reasons they go to the gym.
Research states that nearly 50% of people who start an exercise program drop out within the first six months (Wilson & Brookfield, 2009). This can be due to a variety of reasons from feeling out of place, not knowing what to do once they are in the gym, or not making social connections. Many people participate in group fitness to make connections with others. This is the biggest reason that I feel machines can't replace humans.
Social factors, the feeling of belonging, and making connections with others can help you continue to partake in regular exercise habits. One way to avoid quitting is finding a reliable gym partner. The American College of Sports Medicine (2011) suggests that you should find a buddy with whom you can work out regularly. This way, you can help and encourage each other, rely on each other for moral support and accountability, and share in your accomplishments.
READ What's In The Fridge Of A Fitness Trainer
Kiosks are not going to hold you accountable. A group fitness instructor can. When you miss a class or a training session, there is another human holding you responsible and that may be why you return each day.
Any reason to keep going to the gym is a good one!
Conclusion
Kiosks are another exciting and useful tool to service the fitness community. Will they replace your group fitness instructor? I doubt it, but they may be used in conjunction with group instructors where you work out. Variety adds excitement and renews purpose to your gym life. So, find a kiosk and give it a try. I know I plan to!
Read full article
Alviar, L. (2016, November 29). Virtual Fitness Kiosks [E-mail interview].
Hoachlander, I. (2013, September 11). Virtual fitness kiosks set up at 66 locations. Retrieved December 01, 2016, from http://www.airforcemedicine.af.mil/News/Article/583062/virtual-fitness-kiosks-set-up-at-66-locations/
Richardson, M. (2016, November 28). Virtual Fitness Kiosks [E-mail interview]. Wilson K, Brookfield D. Effect of goal setting on motivation and adherence in a six-week exercise program. International Journal of Sport and Exercise Psychology. 2009
6:89–100. doi: 10.1080/1612197X.2009.9671894.
Photo courtesy of healthgauge: www.flickr.com/photos/healthgauge/9772163702/
Photo courtesy of ejmc: www.flickr.com/photos/ejmc/15618667733/
Photo courtesy of vernieman: www.flickr.com/photos/vernieman/15772545071/