Bambi's first homebirth went really well, so it's not a surprise that she choose to give birth at home again when she got pregnant with her next baby. What happened next is something she doesn't want anyone else to experience.
Unfortunately, Bambi's story follows a familiar pattern, one that shows another — much darker — side to the homebirth community in the US. Women who have lost their babies in tragic, preventable deaths as the direct result of having grossly underskilled homebirth midwives in charge of their prenatal care and at their births no longer find themselves surrounded by the community that previously seemed loving, caring and supportive.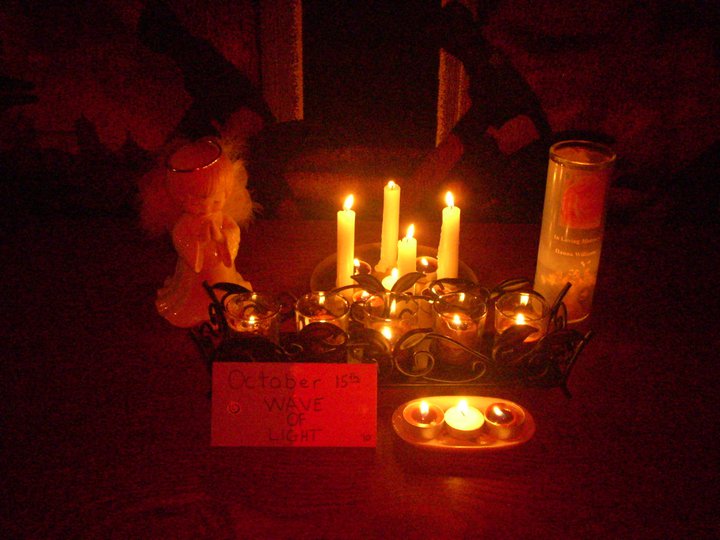 Instead, their stories are deleted from natural birth websites, they face harassment and cliche but fallacy-ridden "babies die in hospitals too" comments, and worst of all, their midwives escape accountability while they are left with dead babies and empty hearts.
What happened afterwards? "Mentally, I struggled with myself for several years," Bambi says. "I did attempt suicide shortly after her death. I had to get to where I swallowed back the guilt because I couldn't handle it. It was just too much. As the slander, threats, harassment, and stalking came to a head, it brought back everything that I had dealt with. This time, I made the 'Help me' phone call instead of doing anything. I know women want so badly to squash their vulnerabilities, but it shouldn't come at the expense of a grieving mother. I didn't ask for, nor did I want this. I wanted a happy life with my family and that included my little girl. This isn't something you would wish on your worst enemy."
Bambi decided to share her story with SteadyHealth because she hopes it might help other people avoid a similar tragedy. "My views changed drastically," she says. "I learned that there was a huge difference between midwives, learned about the lack of accountability, and basically learned that everything I knew and believed was a lie. In a way, it's comforting to know there are others that know and understand what this is like. However, it angers me that other parents have to endure what we have. You wouldn't wish this in your worst enemy. Nobody deserves it. Knowing about deaths after my daughter from this midwife, I almost feel partially responsible. I know I didn't make them use her, but they suffered at her hand."
Now, Bambi would like to see a ban on direct-entry midwives and so-called Certified Professional Midwives
— midwives whose training is so inadequate that they would not be allowed to practice in any other developed country. 
She wants only Certified Nurse Midwives, who receive extensive training and know how to recognize complications, to attend homebirths. And she wants midwives who gamble with the lives of babies and mothers to be held accountable. 
See Also: Doula Dani: Homebirth After C-section A Gamble
Are you still thinking about having a homebirth? Bambi has a message for you: "At this point, I would tell you to stay away from everything but a CNM/CM. I would ask that you look at the license. Pay attention to stories and see what your midwife feels about them. If your CNM/CM supports dangerous practices like breech, HBAC, or late preterm, run. If she doesn't have actual labs and tests done, run."
Photo courtesy of Bambi Chapman
Photo courtesy of Bambi Chapman.