A new drug called Trulicity (dulaglutide) has been recently approved by FDA for the treatment of type 2 diabetes. It is an injectable drug that is used once a week, either alone or in combination with other other anti-diabetes drugs.
Recent studies have shown the effectiveness of Trulicity in controlling blood sugar levels.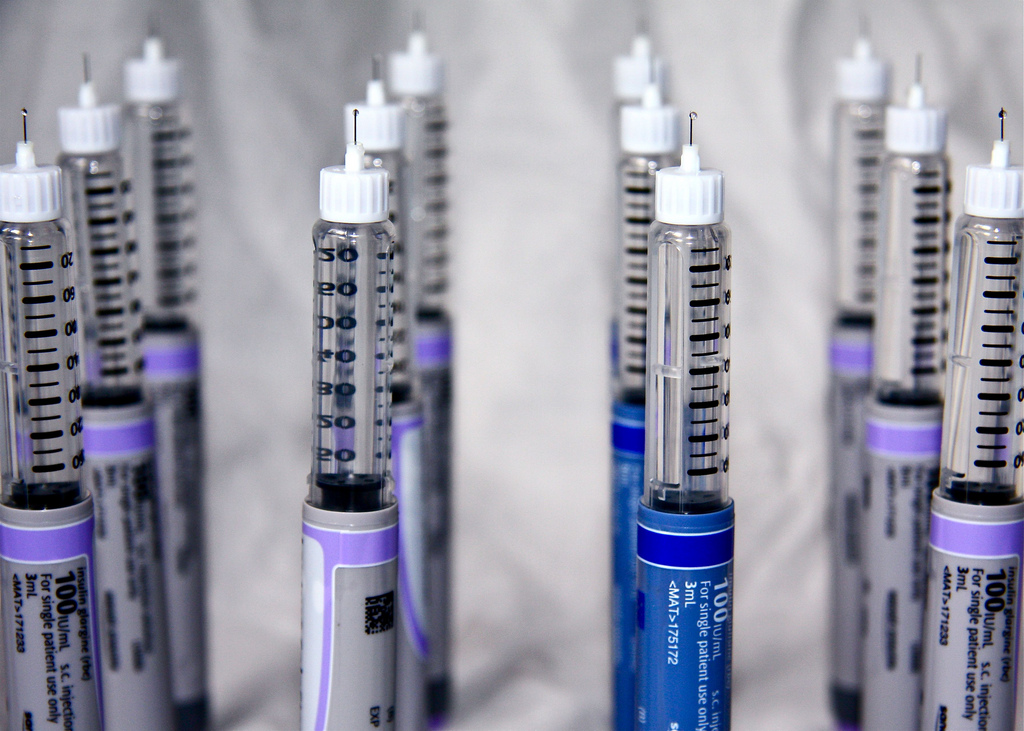 However, experts do not recommend it as a first-line treatment.
This means that it should not be the first medication to be considered in treating diabetes. For one thing, people who have high blood sugar levels must be sure to modify their diets and increase their physical activity first. In many cases, it has been shown that lifestyle modification alone can improve hyperglycemia and reduce excess weight, which contributes to the disease. Furthermore, the FDA requires new drugs like Trulicity to do more post-marketing studies to further evaluate their dosing, safety, and efficacy.
Like any drug, Trulicity has some side effects. The most common side effects noted during the clinical trials were decreased appetite, nausea, vomiting, diarrhea, and abdominal pain. However, these are not the only possible side effects, and people are encouraged to report other side effects.
Trulicity is indicated only for patients diagnosed with type 2 diabetes, but not for people with type 1 diabetes. The manufacturer warns that Trulicity must not be used by people who have a history of severe gastrointestinal disease, or those with diabetic ketoacidosis. It must not be used as a substitute for insulin. Patients who are taking Trulicity with other medicines that can lower blood sugar levels have a greater risk of getting very low blood sugar levels (hypoglycemia). They are advised to talk to their doctors about managing low blood sugar levels.
Previous studies have shown that drugs that work like Trulicity can cause thyroid cancer in rats. People who have a personal or family history of developing thyroid tumors are advised to avoid using the drug. In addition, patients who are currently taking the drug must tell their doctors if they develop symptoms of thyroid cancer, which include a swelling or lump in the neck, trouble swallowing, hoarseness, or shortness of breath. It is not known if it is safe to take Trulicity while one is pregnant.
Patients must stop taking Trulicity if they develop symptoms of allergic reactions to dulaglutide or any of its ingredients, or severe abdominal pain that radiates to the back (this may be a symptom of pancreatitis).
See Also: FDA Approved: Inhaled Insulin For Diabetes
Patients must also inform their doctors if they have any kidney problem, because the side effects of Trulicity (nausea, vomiting, and diarrhea) may cause a worsening of the kidney problem due to loss of fluids or dehydration.
Finally, it is important to remember that there is no single drug treatment that is best for everyone. What works for another person may not work for you. The treatment of diabetes also involves maintaining a healthy lifestyle, monitoring of blood sugar levels, and avoiding its complications. Consult your doctor about your diabetes treatment plan.
Disclaimer: This information is not meant to take the place of medical advice. We encourage you to talk to your doctor about the treatment of your condition and what may be best for your overall health.
www.webmd.com
www.fda.gov
www.mayoclinic.org
www.medicinenet.com