The American Academy of Neurology warns doctors about the use of opioids or narcotics to manage chronic pain that is not due to cancer. Its policy statement offers guidelines on best practices regarding opioid doses, screening, and monitoring patients.
Pain, being one of the most common causes why people seek medical help, is also the reason why opioids are widely prescribed in the US, together with NSAIDs and muscle relaxants. Aside from its common side effects, opioid abuse has become a problem in society. This problem does not only involve teenagers or celebrities, whom we often hear about on the news, but ordinary citizens who use these medications for pain and other symptoms.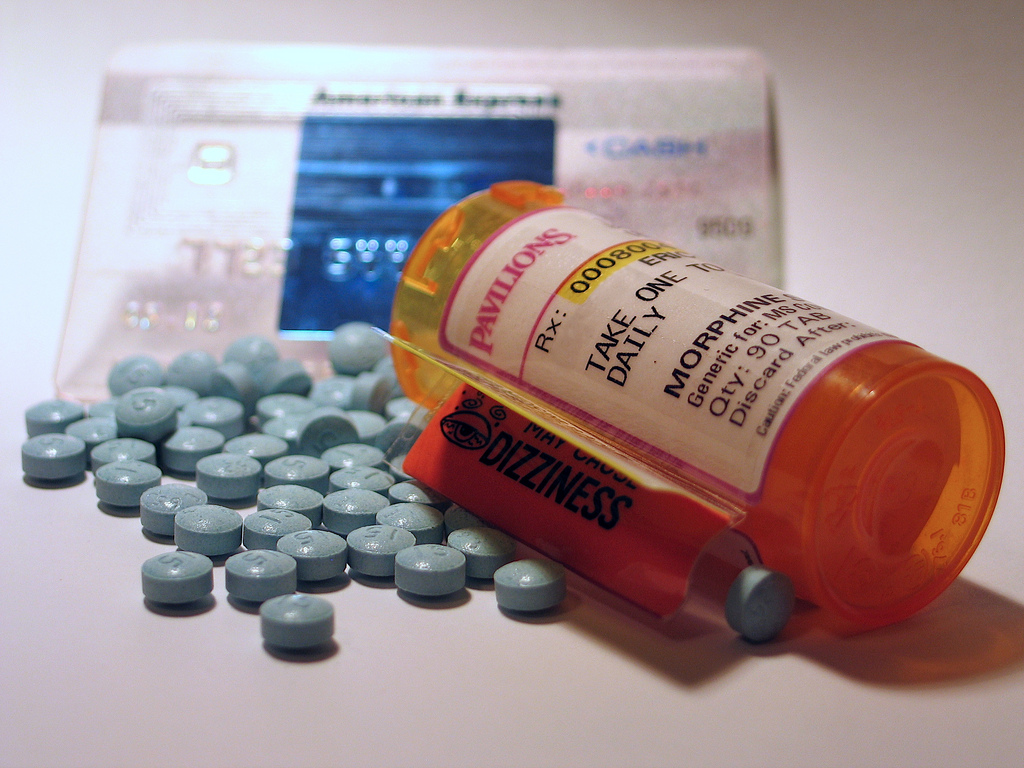 The US Centers for Disease Control and Prevention (CDC) has reported more than 100,000 opioid-related deathshave been recorded since the 1990s, due to an epidemic of opioid abuse.
CDC cited that methadone has contributed to over 30% of deaths related to opioid use in the US from 1999-2010.
This drug also accounted for almost 40% of all opioid-related deaths involving a single drug. The death rate due to overdose associated with methadone was significantly higher than those associated with multidrug and single-drug use.
The most common cause of complications and deaths from pure opioid overdose is respiratory compromise. Other causes include status epilepticus (seizures), acute lung injury, and cardiac toxicity. Other people die from using a combination of opioids, other drugs and alcohol.  Aside from unintentional overdose, suicidal intent also plays a role in the increase in the number of deaths related to the use of opioids.
Recommendations for Opioid Use
To address these growing concerns, the American Academy of Neurology has initiated the adoption of a policy regarding the use of opioids. The author of the policy statement, which was published in Neurology, is Gary Franklin, MD, of the University of Washington in Seattle. The statement includes dosing guidelines, which advises primary care physicians to refer their patients to pain management specialists when their daily opioid doses reach 120 mg of the equivalent for morphine. Franklin notes that the Ohio state medical board has recently issued guidelines with an 80 mg/day cutoff. This means that if patients need higher doses of opioids to relieve their pain, they must be re-evaluated by a specialist in pain who will determine the best options of treatment for them.
Studies show that the use of opioids for long-term management (such as longer than 16 weeks) has not been shown to be effective.
However, some people continue to use these drugs for years. Furthermore, although some doctors continue to prescribe opioids left and right, they have not been shown to be effective in treating chronic non-cancer pain, such as generalized pain, migraines or other types of headaches, chronic low back pain, or fibromyalgia pain relief.
See Also: Beating Pain Pill Addiction And Abuse
The policy statement emphasizes the need for doctors to follow specific guidelines for dosing, to screen their patients for risk, and to monitor their patients for early signs of misuse or severe side effects. It also lists best practices, including checking a prescription data monitoring program (PDMP) before prescribing opioid analgesics, avoiding morphine-equivalent doses above 80 to 120 mg/day, and routine screening for substance abuse.
Furthermore, doctors must consider using other alternative pain therapies in patient management, including exercise, cognitive-behavioral therapy, spinal manipulation, and rehabilitation.
Medpage Today. AAN Warns Against Opioids in Chronic Noncancer Pain. http://www.medpagetoday.com/PainManagement/PainManagement/47871?
Medscape. Opioid Toxicity. http://emedicine.medscape.com/article/815784-overview#a0101
WebMD. Opiate Pain Relievers for Chronic Pain. http://www.webmd.com/pain-management/opioid-analgesics-for-chronic-pain
Neurology. Opioids for chronic noncancer pain. http://www.neurology.org/content/83/14/1277.full
Photo courtesy of Eric Norris by Flickr: www.flickr.com/photos/sfxeric/3964596491
www.medpagetoday.com
medscape.com
www.webmd.com
www.neurology.org