Ab Workouts For Men And Woman App
SteadyHealth has just released a handy new app for both iPhone and Android smart phones - Ab Workouts for men and women - An app that is much more than just a bunch of abdominal workouts. Take a look what we have prepared for you.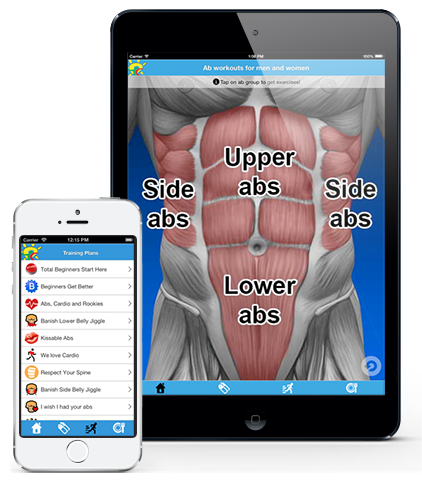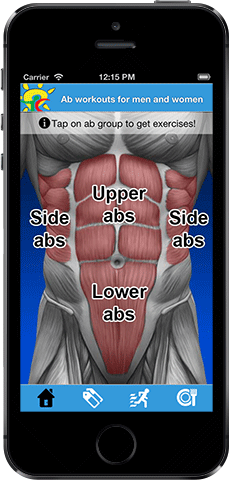 60 Video Workouts
As simple as it can get - you're a tap away from more than 60 workouts that will help you get abs of steel . You can work on your side, upper or lower abs, or combine all of them to get the perfect shape and six pack abs.
Narration & Textual Description
Our fitness models demonstrate all exercises, we included narration and workout music, and we added tips that will take you a step further whether you're a complete beginner or on the advanced side.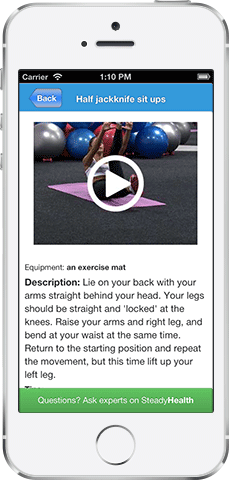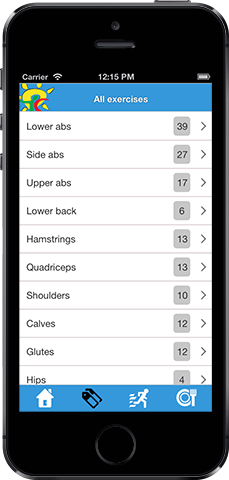 Tags by different muscle groups
A tap on Tags in the menu will take you to a list of exercises that cover all muscle groups. Premium users get access to all muscle groups, but free-version users can view only abdominal exercises. If you're using the premium version, simply choose a muscle group you want to work on and the app will offer you a list with exercises that cover that particular muscle group. You won't need any fancy or expensive equipment — just a simple exercise mat.
Premium Version: 3 month training
Premium users get access to 3-month training plans, arranged in 10 weekly cycles, designed by our fitness experts. Trainings are adjusted to the capabilities and needs of individual users — beginners, intermediate athletes or advanced athletes. All workouts are constructed to be performed in the comfort of your home. Weekly workout cycles include different cardiovascular programs, either an easy warm up or a high-intensity routine. Spine-strengthening exercises are intertwined with workouts for your abdominal wall - we made sure to build your abs, but protect your back muscles at the same time.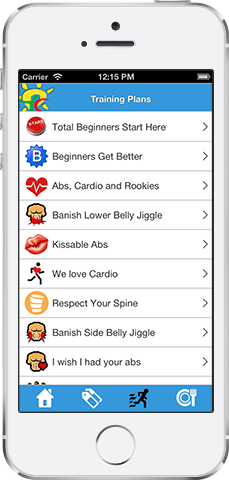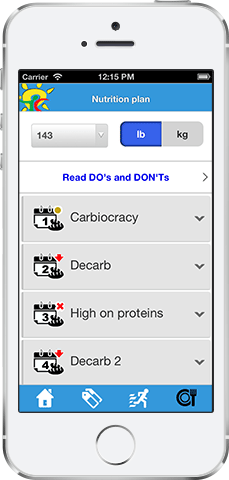 Premium Version: Nutrition plan
A weekly nutrition plan for all meals is personalized for all premium members. They can enter their current or desired weight and our app will calculate the recommended nutrition plan for them. Our 7-day menu includes replacement suggestions and additional ideas, and everyone will find something they may like. We will teach you what, when and how much you should eat. You will learn how to cook more lean and how to eat healthier.
If you have technical problems with our app, please Click Here for support.