Medical Team
SteadyHealth's team of qualified medical professionals are hard at work to bring you scientifically-accurate and up-to-date information you can trust.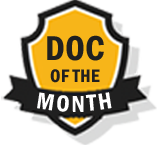 Christopher Pavlinec, MD
General Practitioner
Dr Pavlinec's passion for sharing the latest medical advances in the treatment and diagnosis of neurological disorders ensures that his readers can count...
Dr. Howard T. Bellin, MD

Plastic Surgeon

Dr Howard T Bellin has over 30 years of experience performing rhinoplasty, breast augmentation, liposuction, eyelid surgery, tummy tuck, ear surgery, and...

Gail Kasper

Nutrition & Fitness Coach

Gail Kasper is the late-night TV Host of Raw Reality, Life / Business / Fitness / Nutrition Coach, and a powerful professional speaker who has worked with...

Angelica Giron, MD

Anesthesiologist

Dr Angelica Samarista-Giron is an anesthesiologist trained at the University of the Philippines College of Medicine. She also has a BS in Zoology and a BS...

Miles Drake, MD

Neurologist

Dr. Miles E. Drake, Jr. is Professor Emeritus of Neurology and Psychiatry at The Ohio State University College of Medicine and Public Health. He is also a...

Sasa Milosevic, MD

General Practitioner

Dr Milosevic is a Doctor of Medicine and a freelance medical writer. During his medical studies, he was involved in medical scientific work. After...

Sunita Khatri, MD

Oncologist

Dr Khatri is an oncologist from India who runs a private clinic. She is passionate about "translating" complex medical jargon to language anyone can...

Dhruv Gupta, MD

Dental Surgeon

Dr Dhruv Gupta completed his BDS in 2008 and went on to pursue his MDS in the field of periodontology. He currently owns and runs two practices in New...

Dr. Wjatscheslaw Wlassoff

Biomedical Scientist

Dr Wlassoff has a PhD in Biomedical Sciences and has been working as a researcher and lecturer in several universities around the world for 20 years...

Amir Shaban, MD

Neurologist

Dr Amir Shaban MD is a medical doctor who completed a research fellowship at Tulane University Medical Center. His research articles have appeared in...

Sameera Madugalle, M.D.

Gynecologist

Dr Sameera Madugalle has an extensive clinical experience in general medicine, obstetrics and gynecology as well as in non-communicable diseases (NCD)...

Christopher Pavlinec, MD

General Practitioner

Dr Pavlinec's passion for sharing the latest medical advances in the treatment and diagnosis of neurological disorders ensures that his readers can count...

Irfan Tariq, MD

General Practitioner

Dr Tariq works at Shaukat Khanum Hospital, Lahore, Pakistan. Though he's a guitarist in his spare time, he's happy to share his knowledge with SteadyHealth...

Lazar Vučetić, MD

Radiologist

Lazar is a medical doctor from Belgrade, Serbia. He graduated at the University of Belgrade School of Medicine in 2017, and is currently a junior resident...

Dr Sanjoy Bhatacharya, MD

OBGYN

Dr Bhatacharya is an OBGYN from Lahore, Pakistan who specializes in HIV care.

Annemarie Jarrett

Psychologist

Annemarie Jarrett lives in the cheerfully rainy North of England. She has a BSc in Psychology, and a long background of medical writing. She is the author...

Boris Popovic, DVM

Microbiologist

Boris is a DVM working in a veterinary clinical laboratory in Belgrade, Serbia. He also works as an assistant at Petnica Science Center, where he teaches...

Lloyd M. Krieger, MD

Plastic Surgeon

Lloyd M Krieger, MD is the founder and medical director of Rodeo Drive Plastic Surgery. He has completed extensive research on how to make plastic surgery...

Margaret Paul, Ph.D.

Psychologist

Margaret Paul, PhD, is a best-selling author of eight books and co-creator of the powerful Inner Bonding healing process. Are you are ready to heal your...

Dr. Rabiyya Khan, MD

Pediatric surgeon

Dr Rabiyya is a junior doctor at one of the leading tertiary care hospitals. A graduate of Rawalpindi Medical College, she intends to pursue a career in...

Iliriana Bisha Tagani, MD

General Practitioner

Dr Bisha Tagani is a young physician who loves working and helping people. She got her medical degree from the Faculty of Medicine, University of Tirana,...

Mahdi Malekpour, MD

General Practitioner

Dr Mahdi Malekpour, MD, BS holds a dual degree in Medicine and Cellular and Molecular Biology. He has completed fellowships at Vanderbilt University...

Dr Pranay Aryal, MD

Internist

Dr Pranay Aryal received his MBBS degree from Christian Medical College, Ludhiana, after which he worked in Assam, India in a semi-urban hospital, managing...

Dr Usman Ishaq, MD

Orthopedist

Dr Usman Ishaq is a surgeon specializing in Orthopedic Surgery. He works in one of the biggest tertiary care hospitals in Lahore, and has extensive...

Harold Gladwell, MD

Urologist

Dr Gladwell is a retired urologist from Pretoria, South Africa, passionate about making sure all men are aware of their prostate health.

Kate Smith

Registered Nurse

Kate is a former midwife with a passion for natural birth, breastfeeding advocacy, and positive parenting. Now retired, she loves to knit sweaters for her...

Mersad Alimoradi, MD

Urologist

Dr Alimoradi is a Medical Doctor specializing in Urology, with a big interest in academia. He is passionate about spreading scientific knowledge and making...

Anila Syed

Neuroscientist

Anila Syed got her PhD in neurosciences after majoring in Biochemistry and Genetics. She has worked in science laboratories all over the world and is now a...

Ashleigh Caradas

Licensed Dietitian

Ashleigh Caradas is a registered dietician and yoga instructor who is committed to helping you make the shift to a healthier you. Ashleigh holds a Masters...

Clementine Koa Affana, MD

General Practitioner

Clementine graduated from All Saints University School of Medicine. She is enrolled in the clinical stage of the program, which includes internships at the...

Grant Sharpe

Personal Trainer

Grant B Sharpe is a Personal Development Coach specializing in the management of emotions. He runs a coaching practice in the UK, where he devotes his time...

Richard Bayston

Personal Trainer

Richard has been training for over two decades now, spending his time on martial arts and a bunch of training methods to support that ? including...

Lawanna Brock, M.S.

Psychologist

Lawanna Brock has a Master's of Science from the University of Tennessee. She is working on her Ph.D in Public Health/Epidemiology from an accredited...

Mike Samuels

Personal Trainer

Mike Samuels is a UK-based personal trainer, diet coach, sports massage therapist and writer. He specializes in training clients for fat loss, body...

Anthony Pao, MD, MS

Immunologist

Dr Anthony Pao MD, MS, is from Los angeles, California. He graduated with a degree in Biochemistry and Microbiology from University of Washington, Seattle....

Dr. Judith Mairs-Levy

Public Health Educator

Dr. Mairs-Levy is a Cross-Cultural Healthcare Specialist, researcher, and professor of Nursing, Medical Anthropology, and Medical and Health Sciences with...

Dr Olawale Salami, MD

General Practitioner

Dr Olawale Salami is a physician with special interest in research related to disorders of the immune system, particularly asthma and other chronic lung...

Iqra Mumal, MS

Medical Researcher

Iqra holds a MSc in Cellular and Molecular Medicine from the University of Ottawa in Ottawa, Canada. She also holds a BSc in Life Sciences from Queen?s...

Robert Rister

Medical Researcher

Robert is a prolific writer with edcades of experience and a special interest in complementary and alternative health. Committed to sharing the latest...

Olivia Maloy

Medical Researcher

Olivia is a seasoned journalist, editor and long-time SteadyHealth contributor with a special interest in psychology and women's health issues. Passionate...

Elena Bulakhtina, MD

Anatomical Pathologist

Dr Bulakhtina is an anatomical pathologist who graduated from I.M. Sechenov Moscow Medical Academy, and now lives on Ontario, Canada, where she works at...

Adam Kessler

Personal Trainer

Adam Kessler is the owner and head performance coach of Fitness Planning Consultants, a Columbus Ohio personal training company. The creator of the Health...

Anna Schaap

Certified Nurse

Anna is a hospice nurse who is committed to helping her patients spend their last days comfortably and in dignity. She is a crunchy, craft-loving,...

Christie Leclair

Personal Trainer

Christie is a personal trainer with a passion for weightlifting and fitness. She believes in helping others achieve their personal fitness goals, and hopes...

Zora DeGrandpre, ND

Neuropathic Practitioner

Dr DeGrandpre is a practicing naturopathic physician with a background in clinical and basic science research. Her original training was as an organic...

Delialah Falcon, ND

Neuropathic Practitioner

After pursuing a degree in Journalism and English Literature, Delialah returned to school to study holistic nutrition and herbology with the intent of...

Dr. Olena Lazorenko, MD

Pathologist

Dr Olena is a phorensic pathologist from the Ukraine. She believes that everyone should have access to accurate medical information.

Ian Perera, MD

General Practitioner

Ian is a medical doctor and lecturer based in Poland. He strives to demystify the often confusing world of healthcare.

Irina Vazquez, MSc.

Neuroscientist

Irina is MSc graduate in Molecular Medicine, with a specialty in Neuroscience. She did her MSc at the University of Sheffield in the UK, but is originally...

MaryAnn DePietro

Personal Trainer

MaryAnn holds degrees in rehabilitation and respiratory therapy. She has been a health and medical writer for over a decade, and her work has appeared in...

Megan Bailey

Clinical Coder

Megan studied and worked as a Clinical Coder at a major New Zealand hospital for 12 years. She studied through the Health Information Management...

Marcia Hammond

Podiatrist

Marcia is a medical writer of nearly 20 years' experience with a degree in podiatry. Having worked in and around pharmacies and the pharmaceutical industry...

Michelle Barrett, RN

Registered Nurse

Michelle Barrett is a registered nurse and homeschooling mother of four. She believes it is vital to be well-educated about health and self-care and enjoys...

Narendra Kumar, MD

Cardiologist

Prof Dr Narendra Kumar is a European Board Certified Cardiac electrophysiologist with his PhD on Atrial fibrillation ablation from Maastricht University...

Nathan Hageman, MD

Neuroscientist

Nathan Hageman has a bachelors from Johns Hopkins University (Baltimore, Maryland) and an MD and a Ph.D in neuroscience from University of California Los...

Ratna Kumar, MD

General Practitioner

Dr Ratna Kumar MD graduated from KMC, India. She is a general practinioner who is eager to teach readers how they can improve their health and wellbeing.

Sandra Reichstetter Ph.D.

Immunologist

Sandra studied Biology at the Technical University of Darmstadt in Germany and received her PhD in Immunology and Genetics from the University of...

Dr. Sannia Iqbal, MD

General Practitioner

Sannia is a Medical Doctor with working experience as a trainee at Jinnah Hospital, Lahore, Pakistan, one of the biggest hospitals in Pakistan, and is now...

Sarah Chadwell

Professional Bodybuilder

Sarah Chadwell plays many roles, including wife, mom, educator, and freelancer. In her spare time, she considers herself an athlete. From middle school...

Shabnam Banerjee, MD

General Practitioner

Shabnam Banerjee is a doctor from Kolkata, India. She studied medicine at Medical College and Hospital, Kolkata, the oldest medical college in Asia....

Edin Mesanovic, MD

Orthopedic Surgeon

Dr Mesanovic is an orthopedic surgery resident and PhD candidate who graduated from the Faculty of Medicine at the University of Tuzla. He has authored and...

Joseph Baines

Medical Researcher

Joseph is a software developer with a background in medical statistics, and experience as an Analyst. His passion lies in advancing public health through...

Alena Scuk Bego

Medical Researcher

An English teacher by profession, Alena is especially interested in psychology and child-rearing. Her training in the Socratic method means she leaves no...

Candace Osmond

Medical Researcher

Candace is a published author, blogger, social media manager, and mother.

Jovana Mutabdzija

Biochemist

Jovana is a biochemistry student who is working on a scientific project with recombinant proteins and metabolic engineering. While her career interests...

Lucy is an educator and freelance writer from Gibraltar.

Roohi Khan is a post-graduate in Psychology who provides counseling in life skills. This includes face-to-face, telephone, and online counseling with more...

L Dana F. Dodge

Cosmetologist

Dana is a master cosmetologist ? a beauty expert with over three deacdes of experience in the hair and skin care industry. A master aroma therapist, yoga...

Ray Attebery

Medical Researcher

Ray Attebery is the Managing Director for Daily Health Updates, a breaking health news national service for TV and Radio broadcast stations in the United...

Bethany Taylor, MD

General Practitioner

Bethany is GP in Adelaide in Australia with over two decades of experience in clinical practice. She raised two daughters and is eager to share her broad...

Dr. Bryan Brodeur

Chiropractor

Dr Bryan Brodeur is a chiropractor with many years of experience. He runs an upbeat, family-oriented chiropractic clinic with a strong focus on wellness,...

Bruce Heath, MD

Medical Consultant

Bruce attended University of Michigan Medical School after a tour of duty as an Army Medical & Surgical Technician. Now a Health and Medical Consultant,...

Dana Fenton

Medical Researcher

Dana Fenton, a native of Hamel, Ill., has worked in the health insurance industry and writing fields for more than 15 years. As an experienced...

Debbie Strange

Psychologist

Debbie is wishing to progress further to the doctorate level of psychology in which she can counsel patients who have been diagnosed with life-altering or...

Deepak S Hiwale, MSc

General Practitioner

Dr Deepak S Hiwale, AKA "The Fitness Doc", is a qualified doctor specializing in sports medicine, an exercise therapist, a strength and conditioning coach,...

Dr. Peter Wang, MD

General Practitioner

Dr Peter Wang is MD with STIR (Special Training in Research) in Medicine from University of Alberta, Edmonton, Canada. He completed his Honors in Bachelor...

Emma Jayne Lions

Personal Trainer

Emma is a yoga devotee with more than 20 years experience in the health and fitness industry as a personal trainer, athletic trainer, and health project...

Sally WAD AS

Certified Nurse

Sally is a licensed nurse with a passion for writing. She makes sure to stay up to date with the latest advances in medical technology and knowledge by...

Heidi Miller, LDN

Licensed Dietitian

Heidi is an LDN (licensed dietitian-nutritionist) who works as a Clinical Dietitian in Philadelphia. She has been responsible for patients' nutritional...

Howard Fields

Psychologist

Dr Howard is a clinical psychologist who has been partnerning with patients to create positive changes in their lives for over 15 years. Genuine and...

Jo Jackson is an Australian writer with an MBA and a B.Sc.(Hons) in biology. She has a keen interest in alternative medicine and healing therapies ?...

Joanna Charnas

Psychotherapist

Joanna Charnas has been a social worker for 30 years. She has licenses to practice psychotherapy in Massachusetts and California, and specializes in group...

Jovana Srejic Ferluga

Licensed Dietitian

Jovana was born in Belgrade, where she still lives. In 2009 she became a registered nutritionist dietitian and started working with her first clients. In...

Dr. Jovana Dimic

General Practitioner

Jovana Dimic is a Doctor of Medicine with a vast interest in science, especially biology. She started her studies at School of Medicine, University of...

Kriztian Alocada

Registered Nurse

Kriztian Alocada completed a Bachelor of Science degree in Nursing from Kester Grant College, an international school in Manila, Philippines. He obtained...

Laura Francis is a published author, writer and editor based in England. With a real passion for health and beauty, Laura has written content for numerous...

Lorien Roux

Personal Trainer

Fitness writer and enthusiast Lorien Roux has been involved in sports and fitness most of her life, and written various health & fitness blogs. Lorien is a...

Lorraine Blue

Personal Trainer

Lorraine Blue is a fitness and nutrition writer and a qualified sports science teacher. She has more than 10 years of experiemce, and her specialist areas...

Marek Doyle is a London nutritionist, personal trainer and the pioneer of the Combined Allergy Test. In 2008, he was recognized as one of the UK's top...

Melissa Rowling Dan

General Practitioner

Melissa holds a Bachelor of Medicine, Bachelor of Surgery (M.B.B.S.) and a Bachelor in English Literature. With a more than 10 years? experience in writing...

Monique T. Connor

Registered Nurse

Monique T. Connor is an experienced Registered nurse at Heywood Hospital in Gardner, MA with 20 year of experience as RN and EMT. She works at an...

Nathan McFadden

Personal Trainer

Nathan McFadden is an athletic trainer currently working in the greater Dayton, Ohio area with experience covering sports such as football,basketball,...

Chris majored in marketing at the Kelley School of Business, while minoring in health and fitness. He has lived in three vastly different environments:...

Dr. Rocky Roshan

Radiologist

Radiologist, expert medical writer and medical communications specialist. Dr Rocky Roshan has worked pharmaceutical companies like Pfizer US, and Novartis...

Rachel Pharlain

Researcher

Rachel is a passionate health writer with a special interest in flu prevention. Her articles have appeared in numerous online publications.

Richard Beane is an IT major and aspiring artist studying at the University of Belize. He was born in the United States and moved to Belize at six years...

Rick Hedderman

Personal Trainer

Rick is the founder of Hurricane Fitness in Ireland. Starting out as a boxer at the age of 11 and having been involved in various other sports since he was...

Michael Rightmire

Microbiologist

Mike is an American biotechnologist and scientific writer enjoying the good life in Germany. He's spent 20 years in technology and the biosciences having...

Roy Palmer

Sports Trainer

Roy Palmer has been teaching The Alexander Technique to sports people since 1998. Roy is a runner, a martial artist and published author. He has over 25...

Sarah Rodarte

Massage Therapist

Sarah Rodarte, LMT, NCTMB is an instructor for the Massage Therapy Degree program at Rasmussen College in Rockford, IL. She is a graduate of Chicago School...

Shantha Kalia

Registered Nurse

Shantha is a healthcare professional in a New York City hospital. She completed her masters in Public Health from New York. Having worked in various...

Samuel Allen

Medical Researcher

Samuel Allen is a professional writer and goal setter. He is an ardent researcher on issues that concern nature and healthy well-being that help readers...

Dr. Chaithanya R, MBBS

General Practitioner

Dr Chaithanya is a practicing medical doctor who possesses an immense passion for medicine ? be it western or eastern practices ? and believes in a general...

Tammy Mahan

Medical Researcher

Tammy has 20 years experience as a natural health consultant, and believes traditional medicine and alternative therapies work well together.

An adept blogger, Vani Chugh focuses on the technology and health niche areas. She is an anti-smoking crusader who enjoys writing about the harms of...

Victoria Ramos

Researcher

Victoria Ramos studied business and now blogs about developments in the field, as well as having an enthusiastic interest in health and overall wellness....

Helen is a skilled health writer specializing in nutrition, physical therapy, and weight loss.

Rebecca Walton

Medical Researcher

Mental health advocate, campaigner and survivor; Rebecca Walton is a blogger for the charity Time to Change and the Huffington Post, as well as director of...

Zawn Villines

Medical Researcher

Zawn Villines is an Atlanta-based writer and healthcare advocate who has written pieces on health and mental health for national print publications as well...

Dr Artem Agafonov

Pharmacist

Artem is a pharmacist from Moscow, Russia.

Adana Baro is a professional blogger who specializes in nutrition, health, fitness, and beauty.

Biplav Acharya

Researcher

Biplav Acharya is a researcher, media expert, and writer from Kathmandu, Nepal. Biplav produced and aired a popular radio program called "Health Box" on FM...

Chris is a health and wellness writer who is passionate about alternative health. In his offline life, he is an avid sports fan who loves to play PES.

Dannyelle Kovac

Researcher

DannyElle is a professional writer and goal setter. She is an ardent researcher on issues that concern nature and healthy well-being, her goal to help...

Katie Peterson

Personal Trainer

Katie has a Master?s Degree in Exercise Physiology. Her professional experience includes stints as a health educator, fitness director and personal...

Jamell Andrews

Researcher

Jamell Andrews has authored many articles on the subject of natural health in a slew of well-known online journal sites. She is also a firm believer in the...

Jen is an experienced freelance writer specializing in academic, scientific, and expository writing. As a former laboratory researcher, she has a strong...

Jennifer Bunn

Registered Nurse

Jennifer is a Registered Nurse in a rural health care facility. She is experienced in emergency, labor and delivery, acute, and continuing care. Jennifer...

Jyotsna Ramani

Researcher

Jyotsna Ramani is a passionate writer who is always on the move. Sometimes she travels for several months. It's important to stay fit even when you are...

Amanda is a writer, editor, and reviewer of articles for books, magazines, and websites. She loves travelling, yoga and dancing. Amanda is committed to...

Christopher Mabary

Personal Trainer

Christopher has been employed in the elite sport, health and fitness field his entire professional career. He has two characteristics that he is proud of:...

An MBA with an undergraduate degree in public relations and human resource management, Daniel has over twenty years of management experience.

Emma?s life was turned upside down when she left her Texas home behind to join her husband in the Balkans. An English teacher by profession, she?s always...

Min-seo is currently working on a paralegal degree, but is also passionate about nutrition and skin care. She believes taking good care of the body starts...

James has a Ph.D. in French and twenty years of experience as a language teacher, editor, and proofreader. James pays meticulous attention to details, has...

Krystal Morris

Researcher

Krystal Morris is a single parent, and in a constant battle with time and the two young adults she calls sons. Krystal used to play volleyball and piano,...

Liam is a digital marketer specialized in leading website strategy and web content management via CMS platforms. Liam has huge experience with internal IT...

Meghan Malugin

Researcher

Megan particularly specialises in healthcare, cooking and parenting with hundreds of professionally published articles. She loves travelling and cooking...

With a BA majoring in French and Psychology, a background in both education and corporate culture, and solid writing skills, Mia is committed to producing...

Pete Campbell is from Ontario, Canada. He studied to be a sports journalist, but instead ended up a stay at home dad to his two year old twins. He still...

Sonya is a free thinker who takes pride in pursuing projects from a unique perspective. Sonya believes writers are alchemists.

Dr. Eric Bakker, ND

Naturopathic Doctor

Dr Eric Bakker ND has been studying and treating Candida albicans for over 20 years. He has a Bachelor Degree of Science majoring in Complementary Health...

Edisa Collaku is a professional writer with a deep passion and knowledge in fields related to health, nutrition, and fitness. Her life motto, "We are what...

Ron Gullekson

Personal Trainer

Ron Gullekson is a seasoned certified personal trainer in Orlando, Florida, with several years of experience as a physical training instructor in the US...