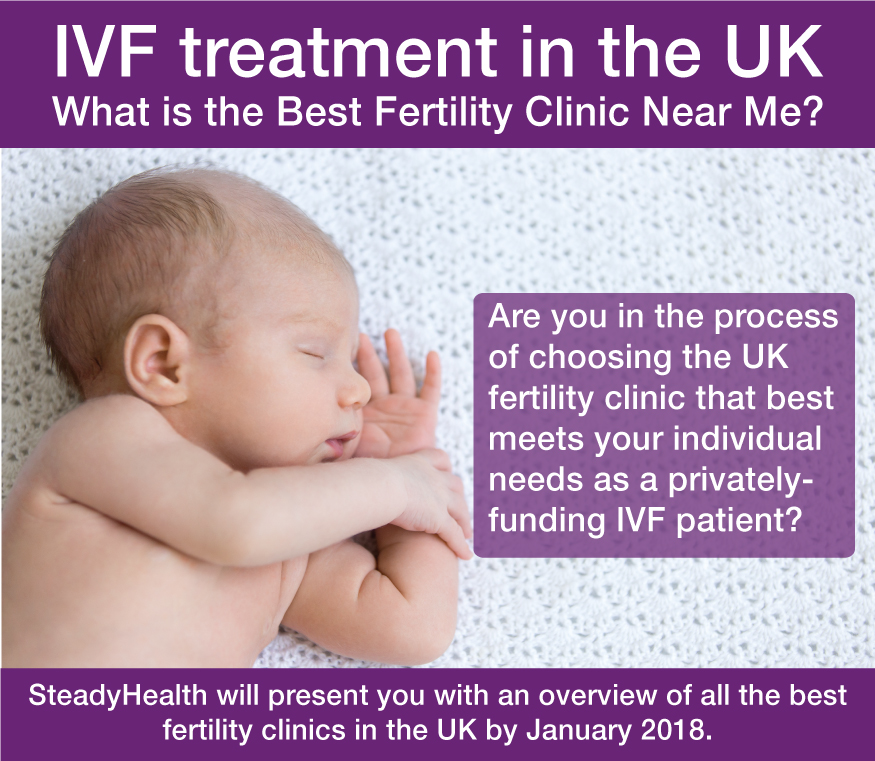 We know that you are looking for scientific excellence, caring and compassionate staff, and a price range within your financial means. Because we are also aware that setting out on your IVF journey merges your hopes and dreams of a family with extreme stress, SteadyHealth endeavours to make the process of choosing the right fertility clinic for you easier.
Our vision of helping you navigate the process of deciding which fertility clinic in your geographical proximity to receive treatment at resulted in a fusion of:
Reliable and unbiased data provided by the Human Fertilisation and Embryology Authority
Our own clinic reviews
Fertility clinics' own voices
The impressions of former and current patients themselves: How did they experience their treatment at a clinic, and how satisfied were they with the standard of care?

We did the most crucial research on IVF clinics in your region for you — so you don't have to:
Treatments offered.
Success rates.
Cost.
Care.
You can find SteadyHealth's reviews of the best fertility clinics across the UK here:
The Best Manchester Fertility Clinics For Private IVF Treatment: Which IVF Clinic Is Right For You?
The Best Fertility Clinics For Privately-Funded IVF In South East England
Going For IVF In Scotland? Here's What You Need To Know About Scottish Fertility Clinics
The Best Fertility Clinics For Self-Funded IVF In The Midlands: Which Clinic Is Right For You?
The Best UK Fertility Clinics: Where To Have Self-Funded IVF Treatment In Wales And West Country?
Privately-Funded IVF Treatment In East England: Which Fertility Clinic Is Best For You?
Coming next week: Best Fertility Clinics In North England: Where Should You Have Privately-Funded IVF?
SteadyHealth will present you with an overview of all the best fertility clinics in the UK by February 2018.
You will be able to find reports on clinics in each new area through this regularly updated page, as they are released or you may subscribe to receive updates as they are released.
Subscribe
We invite current and former private IVF patients from the UK to share their impressions of the care they received at the clinic they were treated at to help us inform those who will follow in your footsteps.
We additionally encourage all interested parties — NGOs, charities, fertility clinics, governmental agencies — to contact us with their comments and suggestions for cooperation on future projects.