The use of mobile devices has greatly impacted many fields, including medicine. It has transformed many aspects of clinical practice, becoming commonplace in health care settings and leading to the rapid development of medical apps.
Numerous medical apps that assist healthcare professionals with many important tasks, including reference and information gathering, clinical decision-making, patient management and monitoring, health record maintenance and access, time management, communications and consulting, and medical education and training among others.
Mobile devices and apps provide many benefits for healthcare professionals, with perhaps the most important being the access to point-of-care tools, which has been shown to support better clinical decision-making and improved patient outcomes.
Some healthcare professionals still remain reluctant to adopt the use of medical devices and apps, however, majority of physicians, residents, nurses, students, and other healthcare professionals use and integrate these mobile tools into their medical practice.
While there is a plethora of useful mobile apps available for both Android and iOS devices, some of them are more essential than others. Check our list of best healthcare apps that every medical professional should have installed on their devices.
Medscape is probably one of the world's best known medical apps and the leading medical resource database that was developed by WebMD. Currently, Medscape is the highest rated and fastest growing medical app with over 4 million registered users.
Many doctors, but also nurses, residents, medical students, and other healthcare professionals use this app to gain access to comprehensive information regarding medications, medical and surgical procedures, conditions, latest medical news articles, as well the information and resources regarding continued medical education (CME) opportunities.
Medscape is user-friendly app that is available for free for both Android and iOS devices.
Our score: 98%
Links: Android, iOS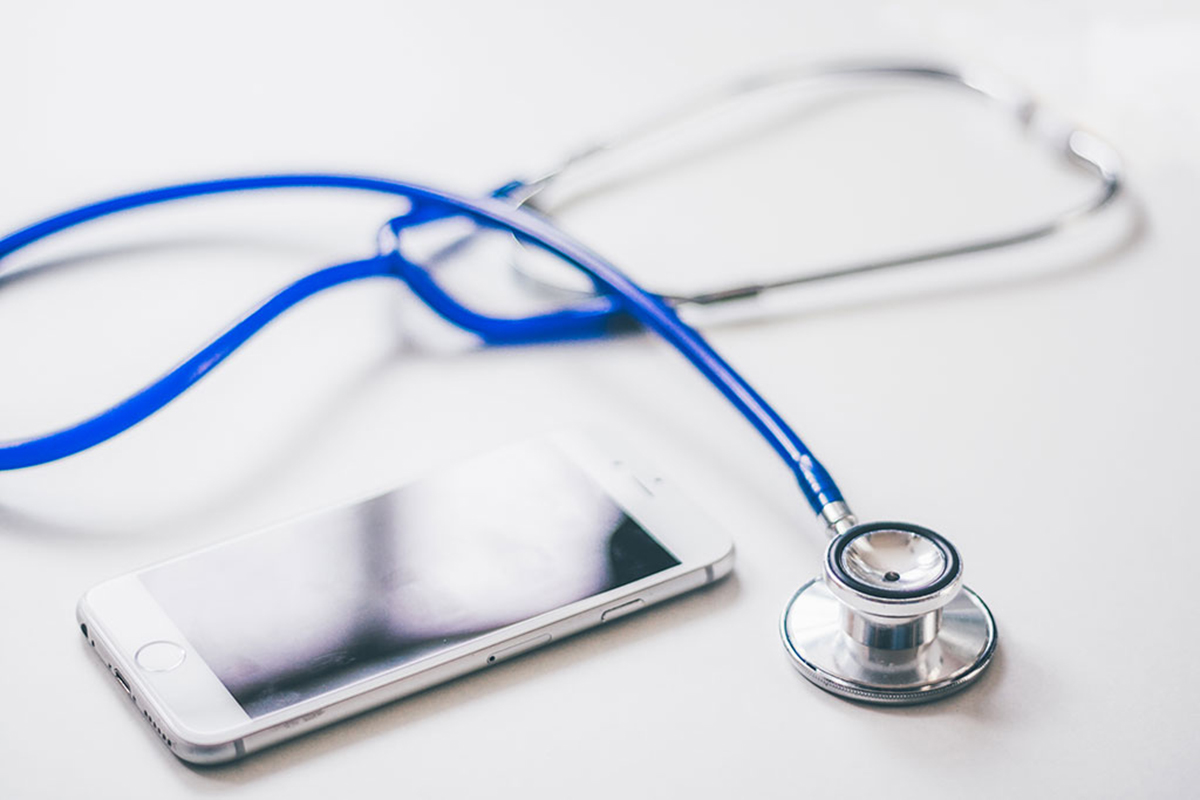 Healthcare professionals use several medical apps in their clinical workflow every day, but most of these apps usually focus on one single function or utility, or don't allow for complete customization by interests and specialties. 
During their busy shifts and hectic workflow, medical professionals often don't have time to spend it on browsing app stores and searching for individual medical apps that would support all their needs and enable them to have all tools at one place.
Omnio mobile app for Android and iOS consolidates all medical information into one app and allows healthcare providers customize it so they have the most used up to date tools at their fingertips. 
The tools provided in Omnio app cover each specialty and include comprehensive medication guide with formulary from 7,000 health plans, pill identifier, interaction analyzer, free access to the Merck Manual, various medical calculators, ICD-10, and lab interpretations. Omnio app also features newsfeed that contains the latest news for each specialty.
Our score: 96%
Links: Android, iOS
Many probably don't know that Epocrates is one of the oldest medical apps, dating back to the days when Palm personal digital assistants (PDA) ruled the world of medical professionals. Unlike the once popular handheld gadgets, Epocrates app survived and became one of the most popular medical apps that healthcare providers first install on their mobile phones and tablets. 
Epocrates app allows users to access many of its essential medication-related features, such as Drugs, Interactions Check, Pill ID, Guidelines, as well as other medical features, such as calculators, DDx tools, labs, tables, and many more. However, some of these features are only available for users with paid subscription, while the initial download and use of Epocrates app is free.
Despite stirring up many controversies during the years of its existence, Epocrates app managed to survive grim prognoses about its relevance, and remained alive on millions of mobile devices as an essential drug reference app for all healthcare providers and medical students.
Our score: 90%
Links: Android, iOS
Some healthcare professionals choose other apps over Epocrates. UpToDate app is one of them, although it's not just drug reference resource. Similar to Omnio app, it consolidates the most up-to-date research and management recommendations for most medical conditions in "all-in-one-spot" medical application. UpToDate app allows users to search for a specific condition or disease and then read comprehensive information about it.
UpToDate is a very practical app that could be useful to most medical professionals on a daily basis. It can also help junior physicians decide management options, as well to help students in medical school study about diseases.
Some users, however, may find its higher price off-putting.
Our score: 86%
Links: Android, iOS
Healthcare professionals make important decisions every day, which are based on different criteria and parameters. This requires use of various medical calculators that make this decision-making process a little bit easier. A lot of these medical calculators are available for smartphones.
Calculate by QxMD is one of these apps that is available to the medical community for free. It is essential decision making app, focused on highlighting tools which are actually useful in clinical practice and serve to impact diagnosis, treatment or determining prognosis in almost every  specialty, from General Practice and Internal Medicine, to Neurosurgery, Orthopedics, and more.
Calculate by QxMD app is probably the best medical calculator available, and it is essential app for all medical providers, which deal with range of various conditions.
Our score: 97%
Links: Android, iOS
Dubbed as Instagram for medical photos, Figure1 is crowd sourced medical image sharing app, which allows medical professionals worldwide to access a plethora of medical images made and shared by other users, which could help them identify new clinical pathologies.
Moreover, users can take their own photos of visual presentations of certain conditions and share them with medical community to get a diagnosis or valuable opinion.
In order to help preserve the integrity of image submissions and user discussions, Figure 1 allows doctors to register as "verified physicians". It also takes care of user's and patient's privacy thanks to the well-implemented security. 
There's still room for improvement here, but we highly recommend Figure1 app to all healthcare professionals.