Normal cyclical changes in the breast tissue are disturbed in women suffering from breast cancer due to a process called as "global dysregulation of response to hormonal influences."
The Normal Cyclical Changes in the Breast Tissue are Disturbed in Cancer
The breast tissue in females undergoes cyclical changes in its structure, protein expression and cellular functions, which correspond with the different phases of the menstrual cycle. These normal cyclical changes in the breast tissue are however, disturbed in women suffering from breast cancer due to a process called as "global dysregulation of response to hormonal influences."In this process, the cancer cells do not respond in a normal fashion to the difference in hormonal levels, during the various phases of the menstrual cycle.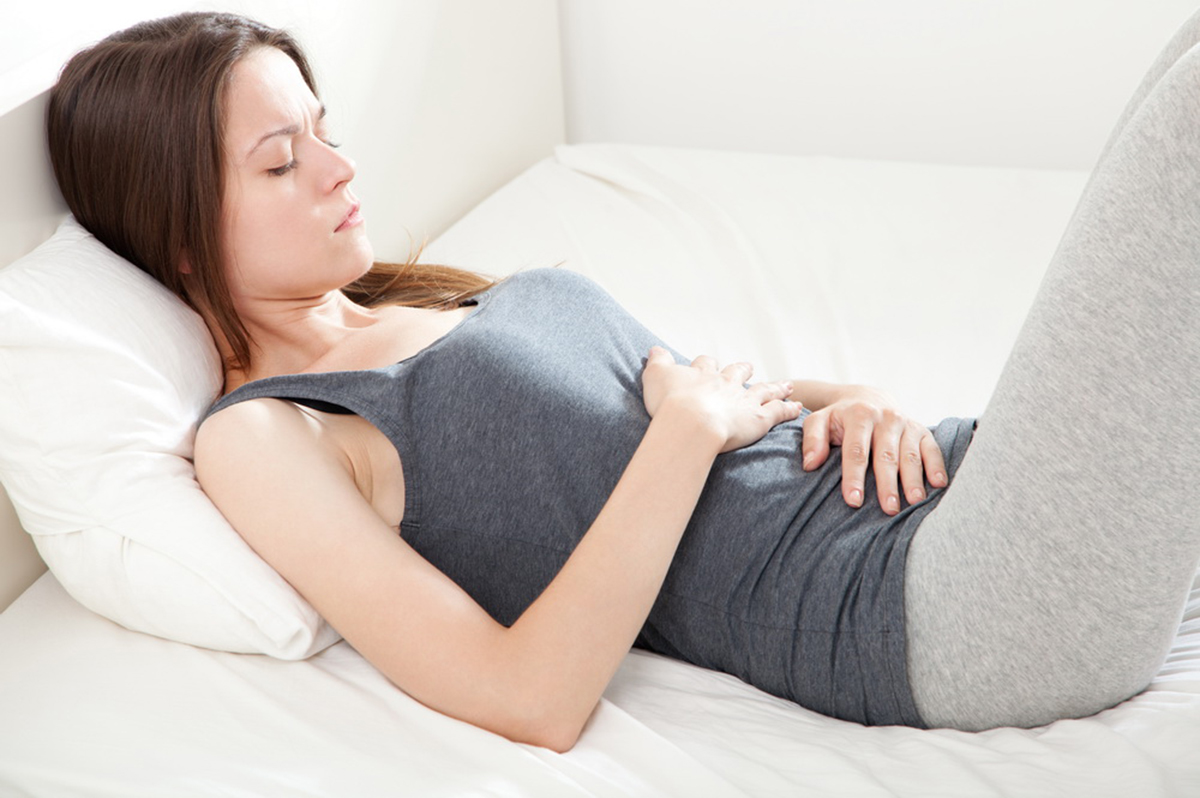 On the basis of the influence of the different sex hormones, namely estrogen, progesterone, luteal hormone and follicular stimulating hormone, the menstrual cycle has been classified into four stages. They are:
It is also called as stage 1 and corresponds to day 0 to day 5 of the menstrual cycle.
It is also called as stage II and corresponds to day 6 to day 15 of the menstrual cycle.
It is also called as stage III and corresponds to day 16 to day 24 of the menstrual cycle.
It is also called as stage IV and corresponds to day 25 to day 28 of the menstrual cycle.
READ Alternative Treatments for Breast Cancer
Classification of breast changes corresponding to different phases of menstrual cycle
The menstrual phase of the breast tissue is assessed on the basis of the size of the breast lobules, character of the luminal cells, vacuolation in the myoepithelium, intraluminal secretion, intralobular stroma, mitosis and apoptosis. Depending on the stage of changes in these features, the cyclical changes of the breast tissue can be classified as:
This phase lasts from day 1 to day 8 and is characterized by atrophy of myoepithelium, condensation of intralobular stroma, and presence of an inflammatory infiltrate.
This phase corresponds to the later half of the menstrual cycle. There is alveolar budding, secretions and stromal edema. Many apoptotic figures are seen towards the end of this phase.

Another commonly used method of classifying breast changes according to different phases of menstrual cycle is as follows:
Proliferative phase
Follicular phase of differentiation
Luteal phase of differentiation
Secretory phase
Menstrual phase
Among these different phases of breast tissue changes, it is the late luteal phase which is of special interest to scientists studying the relationship of breast cancer with menstrual cycle. During this phase there a rapid proliferation of breast epithelial cells, because of a cumulative effect of both estrogen and progesterone. The breast lobules exhibit many apoptotic figures and there is an increased level of mitotic activity, which may lead to development of cancer in high risk individuals.

It is important to know about the changes that occur in the breast tissue because of two reasons:
It helps in matching patients according to the changes in their breast tissue corresponding to their menstrual cycle, for different epidemiological studies relating to breast cancer.
Certain studies have suggested that surgery for breast cancer, when performed in the luteal phase of the menstrual cycle, has a better prognosis.
Continue reading after recommendations
"The normal breast epithelium of women with breast cancer displays an aberrant response to estradiol", by Khan S, Sachdeva A, Naim S, Meguid M, Marx W, Simon H, et al, Cancer Epidemiology, Biomarkers and Prevention 1999, accessed on September 30, 2011
"Estrogen receptor expression in benign breast epithelium and breast cancer risk", by Khan S, Rogers M, Khurana K, Meguid M, Numann P, Journal of the National Cancer Institute 1998, accessed on September 30, 2011
"Etiology of Human Breast Cancer-A Review", by MacMahon. B, Cole. P. and Brown. J, Journal of the National Cancer Institute, 1973, accessed on September 30, 2011
"Menstrual Cycle Patterns and Breast Cancer Risk Factors", by Robert B. Wallace, Barry M. Sherman, Judy A. Bean, James P. Leeper, and Alan E. Treloar, Cancer Research 1978, accessed on September 30, 2011
"Menstrual Cycle Patterns and Risk of Breast Cancer", by Elizabeth A. Whelan, Dale P. Sandler, et al, American Journal of Epidemiology, accessed on September 30, 2011
Photo by shutterstock.com