Overview
Clarinex and Claritin are the trade names for the antihistamines desloratadine and loratadine, respectively.
They are both regarded as second-generation antihistamines that are used to manage the symptoms and signs associated with allergies and allergic reactions.
An important point to make here is that when Claritin is taken orally, most of the drug is metabolized to Clarinex.
Which One is More Effective?
There are some factors that make Clarinex the slightly superior drug between the two medications and they are:
Clarinex lasts longer in the body due to its longer half-life. However, it isn't entirely clear whether this means that the action of the drug is longer in duration or not.
Clarinex has a higher potency, around 10 to 20 times greater, for histamine receptors than Claritin does.
Clarinex is, however, more expensive than Claritin which makes it a seldom-used medication. This is especially important when studies performed on the compared efficacy of the two medications have demonstrated no significant differences.
Another issue regarding Clarinex is that it is only available as a prescription medication, which means that one will have to consult with a physician to get a script for the medication, whereas Claritin is available as an over-the-counter drug.
When to Consider Clarinex over Claritin
It would be fair to say that if using Claritin has been ineffective in resolving the symptoms and signs of an allergy then switching over to Clarinex would be the next advisable step to take.
In a study performed in 2010, participants stated that Clarinex was a safe, effective, and well-tolerated medication in treating symptoms of allergies. The participants also noted that Clarinex seemed to have a better effect on treating the issues associated with allergies than other second-generation antihistamines.
Allergies
Allergies or allergic reactions occur when an individual's immune system responds to foreign substances in the bloodstream.
This occurs when the immune system regards a certain product or substance as foreign, even though it may not be harmful to the body, and produces antibodies to attack the said product.
Causes of an allergic reaction may include:
Medications such as penicillin or certain antihypertensive drugs.
Airborne products such as mold, dust mites, and pollen.
Insect stings from bees and wasps.
Foods such as peanuts, shellfish, milk, and egg proteins.
Exposure to latex and nickel which can cause allergic skin reactions.
The symptoms and signs of an allergic reaction will depend on the substance or product to which the individual is exposed to and may include the following issues:
Rhinitis, also referred to as hay fever can cause problems such as a runny or congested nose, sneezing, teary and red or swollen eyes, and itching of the eyes, the roof of the mouth, and nose.
Sting allergies can cause itching all over the body, the development of a rash known as hives, a large area of swelling where the sting occurred, coughing, shortness of breath, and chest tightness and wheezing.
Drug allergies can cause an itchy skin with a rash, and facial swelling.
Allergic reactions of the skin due to a contact allergy can result in an itchy, red skin that can start to peel or flake.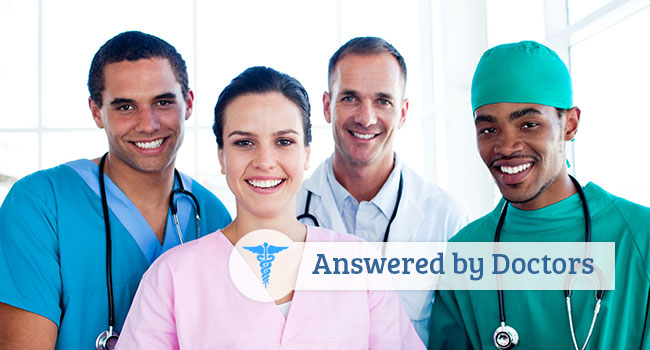 Still have something to ask?
Get help from other members!