Children who lose a parent at any age are significantly more likely to die prematurely themselves, a new long-term study reveals. Why, and what can we do about this increased risk?
Losing a parent during childhood is immensely traumatic. The medical and scientific community is increasingly aware that children and adolescents grieve much like adults do — and grieving comes with difficult feelings and behaviors, like anger, guilt, sadness, depression, and behavioral changes.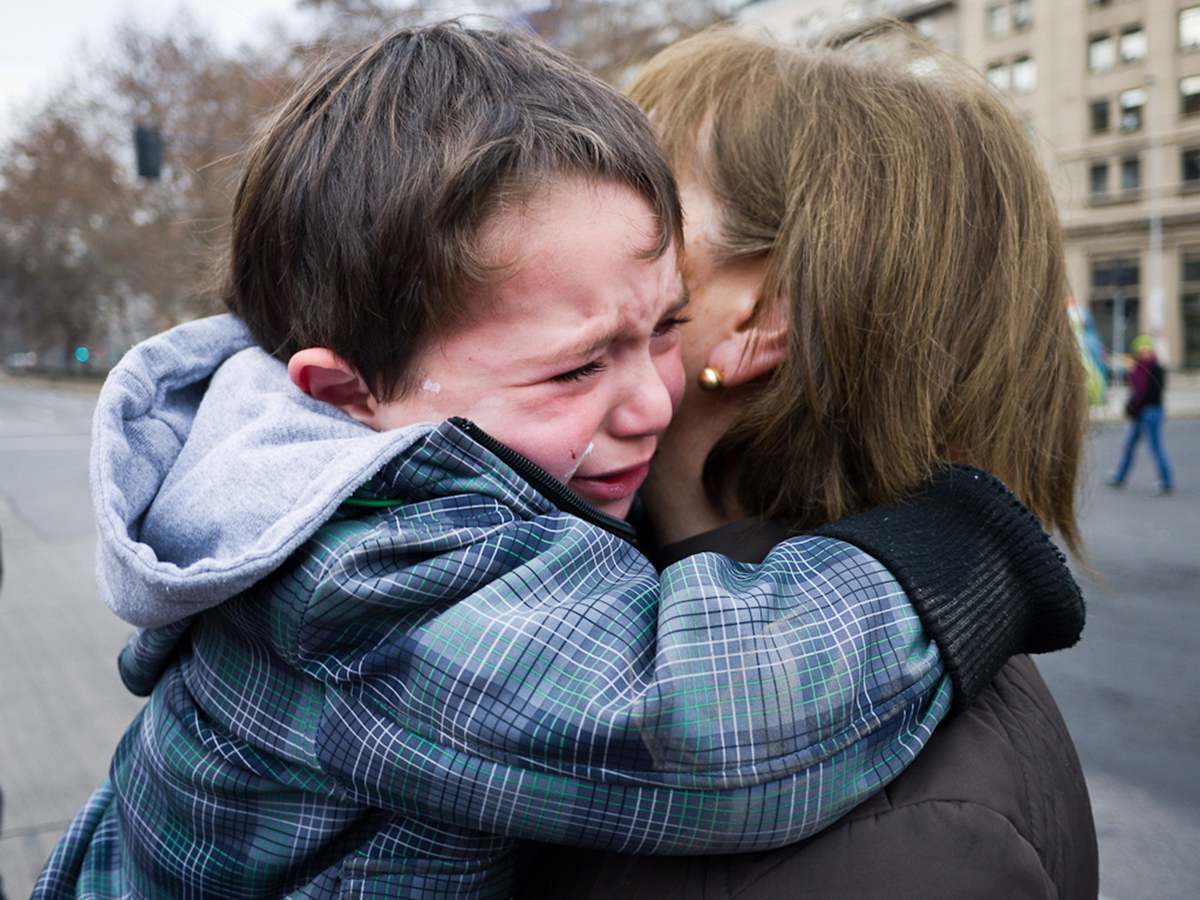 Increased awareness has certainly led to the availability of grief counseling for children and adolescents, and society at large has also moved towards acknowledging that children who lost a parent will grieve, and have different needs than their peers. What are the long-term effects of losing a parent during childhood, though? Scandinavian researchers noted that the death of a spouse or child is linked to a higher risk of mortality for adults. They wanted to find out about the long-term mortality risk for children who lost a parent too, since not much research had been conducted in this area. 
Their conclusion? "
Parental death in childhood or adolescence is associated with increased all-cause mortality into early adulthood."
What Data Did The Study Use?
The cohort study, published in PLOS Medicine, used data from 189,094 individuals who lost a parent before age 18. The data came from Denmark, Sweden and Finland — information detailing all children born in Denmark between 1968 and 2008 was used, as well as well as data on all children born in Sweden from 1973 to 2006. The study team additionally used a random sample of 98.3 percent of individuals born in Finland between 1987 and 2007.
A total of 189,094 children from the data sample lost a parent between the ages of six months and 18 years, a number that amounts to 2.6 percent of the total. The study's follow-up period ranged between one and 40 years, and 39,683 people died during the research period. 
The Long-Term Risk Of Losing A Parent
As a person who lost a parent during early childhood, I have to say that I was surprised by the outcome of the study: researchers found that individuals who lost a parent had a significantly increased mortality risk compared to those who didn't. It's interesting to note that this was true regardless of how old the child was when one of their parents died. The higher risk of death was seen in both boys and girls, and applied when either mother or father died. 
Overall, individuals who lost a parent had a 50 percent increased risk of dying prematurely, a risk that persisted into early adulthood. Not as surprising is the finding that children who lost a parent to unnatural causes were even more likely to die prematurely. These individuals had an increased mortality risk of 84 percent, as opposed to the 33 percent increase seen in those who lost a parent to natural causes.
Indeed, the data shows that some of the individuals who lost a parent to suicide later ended up committing suicide themselves, as did some who lost a parent to an accident. 
The researchers say: "Parental death in childhood was associated with a long-lasting increased mortality risk from both external causes and diseases, regardless of child's age at bereavement, sex of the child, sex of the deceased parent, cause of parental death, as well as population characteristics like socioeconomic background."
Why is this? The Scandinavian countries investigated are all high-income countries, and the researchers concluded that it's not likely that the increased mortality risk seen in individuals who lost a parent during childhood was caused by unmet material or healthcare needs. Rather, the increased risk might be due to "genetic susceptibility and the long-term impacts of parental death on health and social well-being". 
See Also: Going Through Grief
While unidentified genetic susceptibility is something that should be investigated further, this study clearly shows that children who lose a parent can benefit from increased grief counseling and other public health strategies that could decrease their risk of premature death.