Pregnancy and birth always come with the potential for complications. Which complications are you most likely to end up with? A new study from Ireland reveals that this depends on your age.
Expectant mothers in different age groups are at risk of different problems during labor and delivery. What risk is facing you?  
Teenage mothers are most at risk of giving birth prematurely, while older moms are more likely to need a cesarean section to deliver their babies. The study was carried out by researchers from the famous Trinity College in Dublin, and encompassed 36,916 first-time mothers who gave birth between 2000 2011.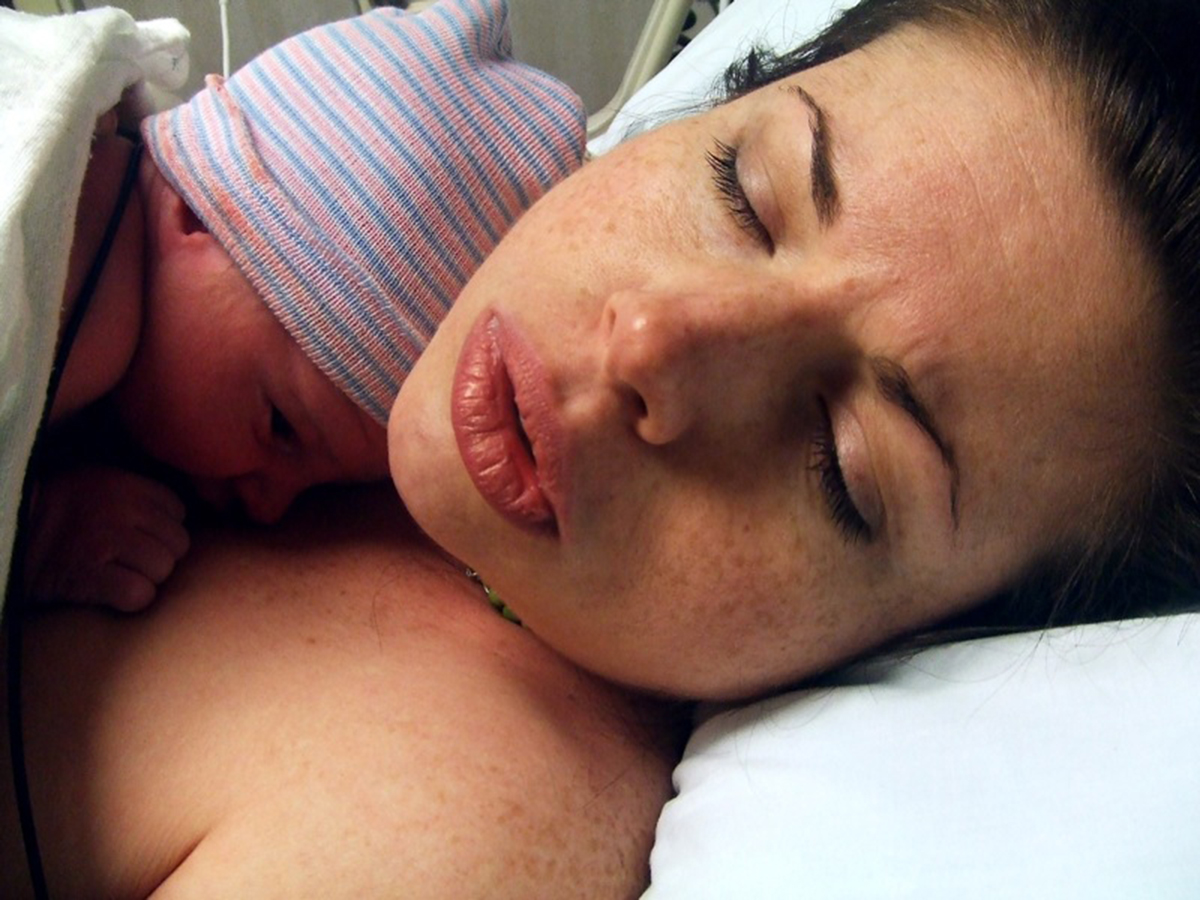 They were especially interested in figuring out how extremes (teens and older moms) compared to women giving birth between the ages of 20 and 34. Indeed, the study confirmed that women of different age groups are statistically much more likely to face certain complications. Is this a totally new concept, then? Not really. Lead researcher Dr Deirdre Murphy pointed out that
"it more or less confirmed what we know from previous studies".
That doesn't mean there is nothing interesting to be learned from the new research though, especially if you are currently pregnant or trying to conceive. Murphy and her colleagues gathered some pretty fascinating data, actually:
About three percent of the participating women were 17 years of age or younger, while two percent were over 40. (The fact that there were more teen moms than moms over 40 is pretty intriguing by itself, I think! Remember, Ireland is a Catholic country where abortion is not allowed.)
Six percent of women who gave birth between the ages of 20 and 34 delivered before they were 37 weeks pregnant.
Ten percent of teen moms delivered prematurely.
Only 11 percent of the teen moms had a cesarean section the lowest percentage of all age groups.
A whopping 54 percent of the over 40 moms had a c-section, while 24 percent in the 20 to 34 group delivered by cesarean.
Babies born to the oldest moms were more likely to have birth defects as well as more likely to need to spend time in a neonatal intensive care unit (NICU).
The study was published in BJOG: An International Journal of Obstetrics and Gynecology, and its lead author wondered if anything could be learned from teenage moms. It is, indeed, good to remember that cesarean sections are major abdominal surgery that carries risks (including death) all in itself.
Why are teenage mothers much less likely to have a c-section than any other age group? Is it because they are physically more healthy than older moms, or is there some non-medical reason for the lower c-section rate?
People around the web are discussing this new study, and some say that the higher c-section rate in older moms can be explained by the idea that these mothers are more risk averse than teenage mothers. I don't know whether or not this is true, but you'd have to consider that many mothers (and their partners) would simply follow the medical advice presented by their doctors. You'd assume that doctors would recommend a cesarean section for a mother of any age in comparable situations, wouldn't you?
READ Vaginal Birth After C-Section - When Is It Safe?
Previous studies had already shown that younger moms were much more likely to give birth prematurely, and especially with subsequent children. These studies concluded that a combination of biological immaturity and failure to follow medical advice were to blame for this. What are your opinions about this new study? What does your personal experience say about complications and maternal age? We'd love to hear from you!