A happy and carefree childhood has a lot of benefits, but a new study suggests it can also put you at risk of depression due to stress later in life.
Most parents do everything within their power to offer their children a happy and carefree childhood. The childhood years are a person's formative years, and there is no doubt that experiences a person has during this time have a lasting impact. You'd think that a happy childhood is the key to growing into a well-adjusted, content adult. Reality is a little more complex, according to researchers from the University Medical Center Groningen in the Netherlands.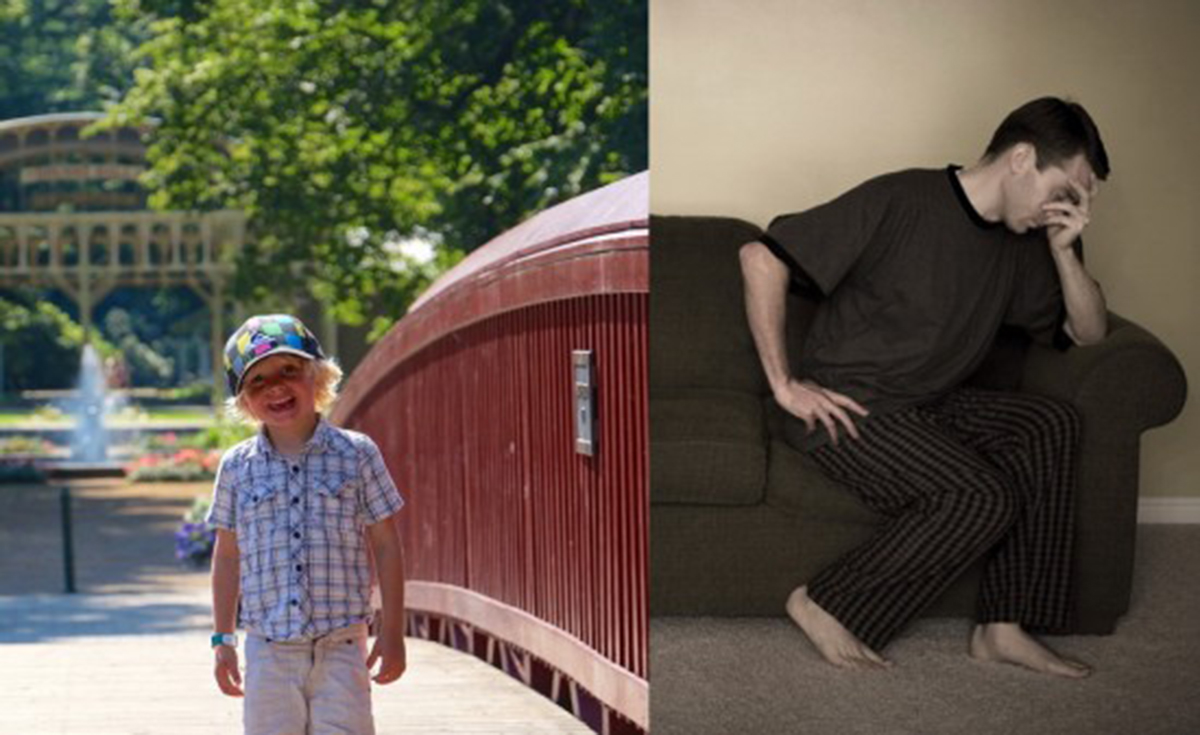 The research team, led by Esther Nederhof, monitored 1000 teenagers and found that children who have a happy and carefree childhood are more at risk of depression following stressful events later in life.
Conversely, adults who had less happy and more stressful experiences when they were kids were actually less likely to become depressed when they experienced stress. Why did the Dutch research team look into depression after stress, specifically? Nederhof notes that stress is the single most common trigger of depression. She and her team wanted to find out why some people who are under stress end up being depressed, while others do not.
Why Do Some People Become Depressed After Stress, While Others Don't?
Nederhof and her colleagues got their data from TRAILS, a prospective cohort study of Dutch youngsters, who will be followed until they are at least 21 years old. These teens will be tested every two or three years.
The teens were divided into two groups — "shifters" and "sustainers", depending on whether they did better with sustained-attention tasks or shifting-attention tasks.
"Multi-taskers" might be a more recognizable way of describing shifters, and sustainers were better at focusing on a single task. The researchers suspected that adult reactions to stress have a lot to do with a person's childhood, and that this could determine whether a person becomes a shifter or a sustainer.
The TRAILS study already had data on the participants' prenatal and early childhood experiences. Researchers also had access to information about the ages at which the youngsters first became sexually active and recent stressful life events the study subjects went through — including problems at school, injury the break-up of a romantic relationship, trouble with the police, and the death of a loved one.
The research team tested the participants for signs of mental disorders, and identified those who had episodes of major depression while data collection was ongoing. The next step was to test the attention style of these youngsters; to find out if those who became depressed were shifters or sustainers. Finally, Nederhof and her team looked at the life-experience history of the youngsters.
Esther Nederhof explained: "If you adapt to early surroundings that are stressful, you'll have more mental armor later in life."
She added that it "appears that those people are programmed to cope with stress from an early age, just like animals adapt to their living environments".
Early Stress Programs Individuals To Be More Flexible
Shifters — or multi-taskers if you like — were found to have been subjected to more prenatal and early childhood stress than sustainers. Shifters also became sexually active earlier compared to sustainers, consistent with the fact that they also went through puberty sooner.
Despite all that, stress in early childhood and later in life was not found to be a predictive factor for depression in shifters. Compare that to the sustainers, who were indeed found to have a tendency to become depressed following stressful events, and you get a very interesting picture.
The researchers wrote that the shifters, highly vigilant individuals, "might underperform in stable, predictable situations that they would call boring, such as school, but outperform outperform less vigilant individuals in situations that are relevant to them".
Read More: How to deal with teen depression
In conclusion, the team says that individuals' early environments "program" them in a way that is expected to put them at an advantage in their expected adult environments.
A stressful childhood might, in other words, actually help in some situations. This study could have a great practical application, when it comes to the selection of candidates for jobs that are generally considered very stressful, for example. A stressful childhood may make you a great police officer, soldier, doctor or investigative journalist!