A new strain of avian influenza (the condition also known as bird flu) has emerged in China. Researchers report that this H7N9 strain of flu can resist the most common drug for treating flu, and it is not losing its ability to spread with time.
A new strain of bird flu that first appeared in early 2013 in China is not going away. Instead, it has developed an ability to resist the effects of the world's most commonly used flu medication, Tamiflu.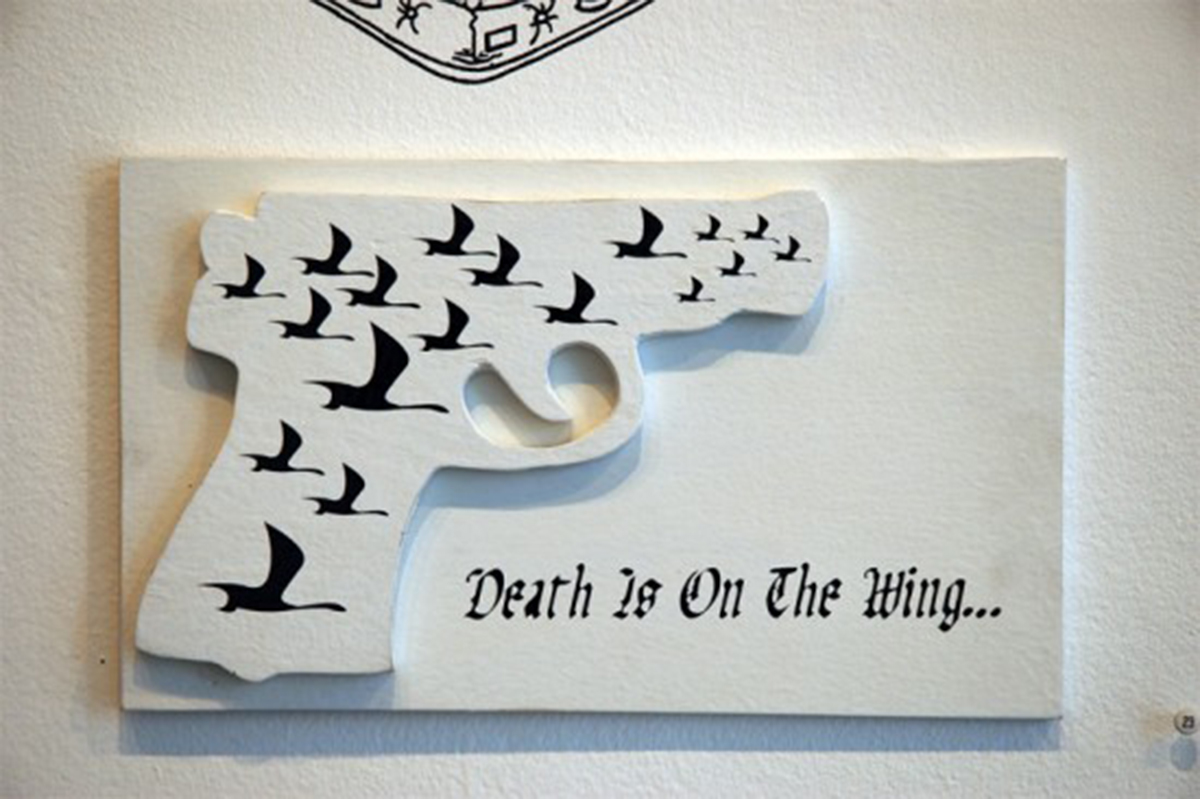 The H7N9 version of the influenza A virus seems to have originated in wild birds that passed it to ducks, which gave the virus to chickens, which in turn transmitted it to humans who handled chicken feces or "guts" when killing and preparing live chickens bought in urban poultry markets in southeastern China.
Deadly to Humans But Not to Birds
H7N9 is deadly for humans. During the first month after the first wave of infection, about 20% of people who get this strain of influenza die, about 20% recover, and the remaining 60% stay extremely sick with pneumonia. By July of 2013, the death rate had greatly increased, with 33% of new victims dying in the first month after infection. And in August, the first human-to-human transmission of the virus was recorded, from an infected father to his caretaker father.
H7N9 is not, however, deadly to birds. It hardly causes visible symptoms Birds such as chickens and ducks can pass the virus to each other indefinitely without outward signs of infection, so public health officials do not know to destroy them and to isolated infected flocks.
Harbinger of Epidemics to Come?
Even more alarmingly, government officials in China have found that a closely related virus, H7N7, has been circulating among ducks since 2010. As yet, this second virus has not mutated in ways that allow it to infect humans. Chinese researchers, however, have devised a test to see if it could.
The Chinese scientific team tested the virus as cause of flu in ferrets, which show symptoms from influenza virus infection similar to those that appear in humans. When the scientists gave the virus to ferrets, the furry animals developed sniffles, sneezing, coughing, and fever, suggesting that when this second virus develops the ability to infect humans, it also will cause serious symptoms.
Resistant to Tamiflu
Even worse, the H7N9 virus has mutated over the last year so that its effects can no longer be stopped by taking the antiviral drug oseltamivir, marketed as Tamiflu. With most strains of influenza, taking Tamiful can stop symptoms in their tracks, as long as the medication is taken during the first 48 hours after symptoms start.
Read More: Swine Flu: Treatment and Prevention Vaccine
Now doctors who do not have access to testing for the strain of the virus will have to offer their patients Relenza or herbal medicines, such as Sambucol (elderberry extract) or Chinese herbal medicines (many of which contain the largely-banned herb ephedra or the safe and legal herb kudzu root). 
Chinese officials announced the development of a vaccine for the H7N9 strain in October of 2013, but it has not been mass produced. There has been discussion about closing down live poultry markets, but the Chinese government has limited itself to issuing warnings about the potential for infection and urging citizens to use herbal medicine.
Continue reading after recommendations
Hai R, Schmolke M, Leyva-Grado VH, Thangavel RR, Margine I, Jaffe EL, Krammer F, Solórzano A, García-Sastre A, Palese P, Bouvier NM. Influenza A(H7N9) virus gains neuraminidase inhibitor resistance without loss of in vivo virulence or transmissibility. Nat Commun. 2013 Dec 10
4:2854. doi: 10.1038/ncomms3854.
Qiu C, Yuan S, Tian D, Yang Y, Zhang A, Chen Q, Wan Y, Song Z, He J, Li L, Sun J, Zhou M, Qiu C, Zhang Z, Lu S, Zhang X, Hu Y, Xu J. Qiu C, Yuan S, Tian D, Yang Y, Zhang A, Chen Q, Wan Y, Song Z, He J, Li L, Sun J, Zhou M, Qiu C, Zhang Z, Lu S, Zhang X, Hu Y, Xu J. J Clin Virol. 2013 Dec 17. pii: S1386-6532(13)00516-7. doi: 10.1016/j.jcv.2013.12.004. [Epub ahead of print] J Clin Virol. 2013 Dec 17. pii: S1386-6532(13)00516-7. doi: 10.1016/j.jcv.2013.12.004. [Epub ahead of print]
Photo courtesy of Marshall Astor by Flickr : www.flickr.com/photos/lifeontheedge/112900749/
Photo courtesy of kanonn by Flickr : www.flickr.com/photos/kanonn/444591283/