In a radical move to fight obesity, the Mexican government has decided to put severe restrictions on TV ads for fast food and soda.
Is obesity an individual problem or a public health issue? If it is a public health issue, how far should governments go to stop the obesity epidemic? Mexico is offering a radical answer by severely restricting TV ads enticing consumers to buy high-calorie junk foods and sugary soft drinks.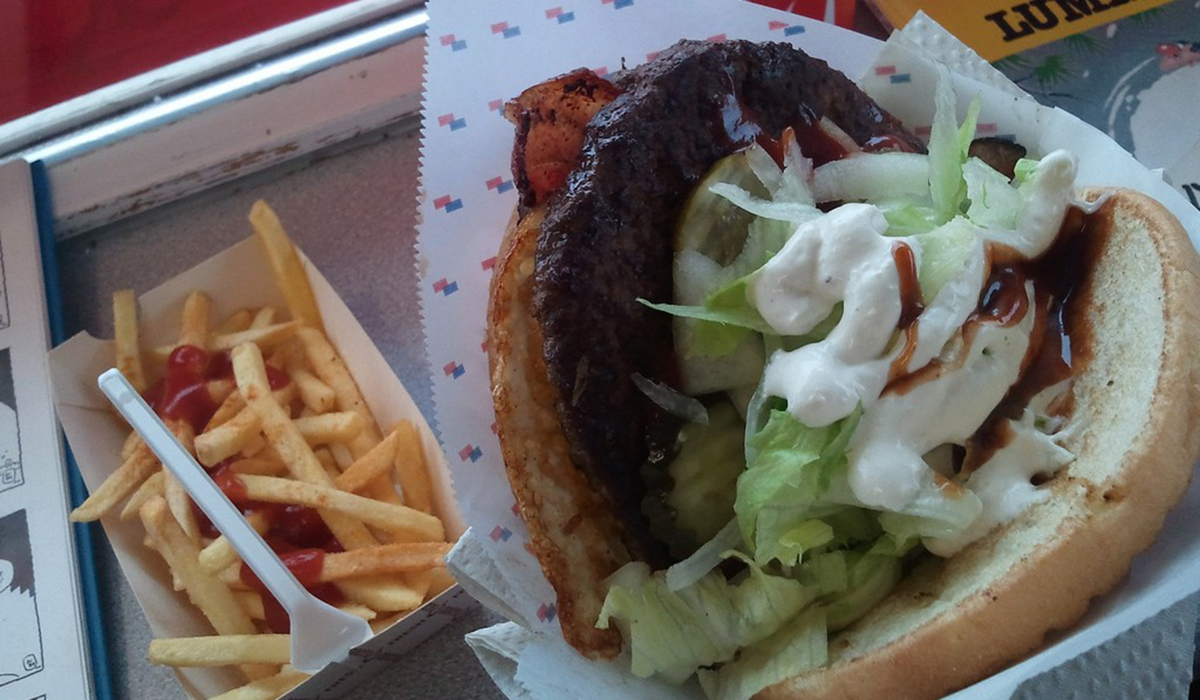 From now on, advertising food and beverages that make people unhealthy and overweight are banned "on terrestrial and cable TV between 14:30 and 19:30 on weekdays and between 07:30 and 19:30 at weekends", the BBC reports. Similar ads will also be banned from cinemas. 
Was such a radical move really necessary? Official obesity figures demonstrate why the Mexican government took this step, which goes further than anything other countries have done when it comes to advertising junk food. The number of overweight and obese people in Mexico has doubled since 1980 and 70 percent of adults and 30 percent of children either overweight or obese. 
Mexico: Leading The Global Fight Against Obesity
A study conducted by the UN's Food and Agricultural Organization showed that Mexico's obesity rate had overtaken the United States', making it the "fattest country" in the Northern hemisphere in 2013. The US adult obesity rate was found to be 31.8, while Mexico scored a full percent higher. Only Pacific Island countries have even higher obesity rates: Nauru (71.1 percent), the Cook Islands (64.1 percent) and the Marshall Islands (46.5 percent).
Increasing numbers of Mexicans are suffering from heart disease and diabetes as a direct result of the obesity crisis, and Mexican children are also becoming more and more overweight. 
Mexico may be a leader in global obesity, but unlike many other countries, it is not afraid to tackle the problem head-on. 
While Great Britain, Norway and Quebec province in Canada have all banned junk food ads on kids' television, Mexico is the only country to enforce a more general "junk food ad diet". As a result of the decision to limit times during which such ads may be shown, 40 percent of fast food ads will now be a thing of the past in Mexico. 
Restricting fast food and soft drink ads on TV isn't the only thing Mexico has done to fight obesity, either. Last year, the country introduced a radical soda tax of around 12 percent per liter on soft drinks and high-calorie juices and iced teas. In addition, the country will also require manufacturers to be very clear about about the nutritional value — or lack thereof — from 2015. 
Will these measures really discourage people from buying the junk foods and drinks so many people have become highly addicted to? That remains to be seen, particularly since prepackaged processed foods and modern supermarkets are becoming increasingly popular in Mexico, to the detriment of fresh produce from farmers' markets. 
One thing is clear — Mexico is taking its obesity problem very seriously indeed, and it will do whatever it takes to solve what has become a real threat to public health. If any of its measures, including these new restrictions on TV ads, prove to be successful, governments in other countries could have a lot to learn from Mexico. 
See Also: Calorie-Free Ways To Get Your Sugar Fix
Could similar measures be taken in the US, which certainly has a very similar obesity rate? Perhaps not. Perhaps personal choice and freedom of speech will be seen as more important north of the Mexican border. It's certainly time to realize that obesity concerns everyone, however.