Asthma is one of the most common complications of pregnancy, but pregnant women can't use asthma inhalers and steroid medications to control it. Here's what may work instead.
In the USA, about one in 12 women who gets pregnant has to deal with asthma during pregnancy. In Australia, asthma is the most common complicating health condition during pregnancy. All around the world, hundreds of millions of women have asthma that continues during pregnancy.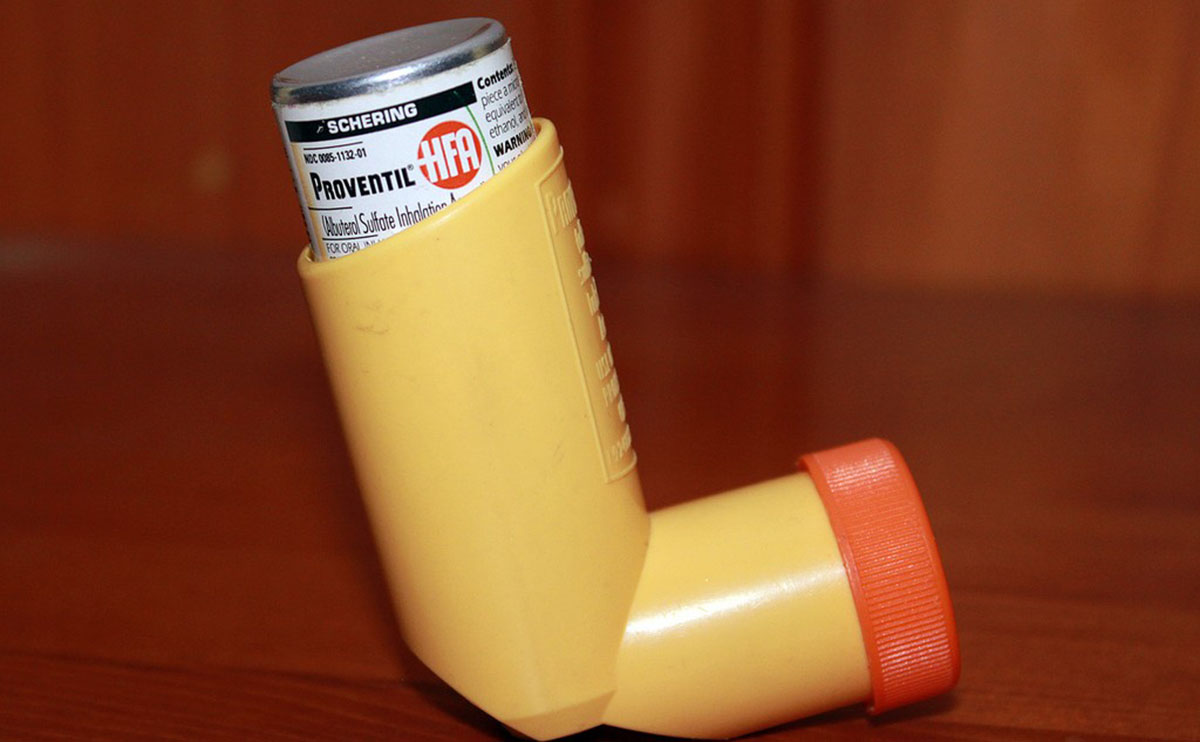 In a study of 366 pregnancies in 330 women who had asthma, symptoms go worse during pregnancy in about a quarter (28%) of women who have it, and  symptoms of asthma get better during pregnancy for about another third (35%) of pregnant asthmatics, and symptoms were unchanged in the rest (about 37%). Many women, however, don't use inhalers or take asthma medications when they are pregnant.
Failing to treat asthma can be detrimental to both mother and baby.
Controlling asthma during pregnancy is important for a number of reasons, including:
Untreated asthma increases the need for Caesarian sections to deliver the child.
Death rates during pregnancy are higher for women who don't treat their asthma.
Pre-eclampsia, a condition of sudden, severe, life-threatening high blood pressure, is more common in women who have asthma than in women who do not.
Babies born at full term to mothers who had asthma attacks during pregnancy are more likely to be born with low birth weight.
Babies born to mothers who have asthma attacks during pregnancy are more likely to be born prematurely.
Obstetricians usually have a good understanding of the potential complications of asthma medications during pregnancy, but they usually do not know how to handle deteriorating asthma during pregnancy. And if a woman develops high blood pressure, or gestational diabetes, so that she cannot take steroid medications or use inhalers, most doctors are not aware of non-pharmacological interventions that work. So what are the interventions doctors can try to manage asthma during pregnancy without medication?
Education programs are of dubious value. Most "packaged" health education for managing asthma consists of educating asthmatics in how to use their inhalers more effectively, not using them so often that they become resistant to the medication. But when women can't use inhaler at all because of blood pressure or diabetes, these educational programs are useless. Of course, in women who can still use inhalers or steroid medications, education programs may sometimes be genuinely helpful.
Progressive muscle relaxation, a technique that requires no medications at all, has been found to be useful not just in controlling asthma but also in controlling blood pressure.
See Also: The Growing Problem Of Asthma
The technique of progressive relaxation is not hard to master. The first thing to do is to lie down in a comfortable position.
Then the toes are flexed, as if you were trying to pick up something with them, hard enough to be felt but not hard to enough to hurt, and released. Then the ankles are flexed by moving the feet sideways, hard enough to be felt but not hard enough hurt. The knees are pressed against the bed or couch, and released. Then the thighs, followed by the hips, pushed down and released. You make an effort to lift your midsection off the mattress. If that's not possible, that's not a problem.
Continue reading after recommendations
Murphy VE, Gibson PG, Talbot PI, Kessell CG, Clifton VL: Asthma self-management skills and the use of asthma education during pregnancy. Eur Respir J 2005. 26:435–441.
Nickel C, Lahmann C, Muehlbacher M, Pedrosa Gil F, Kaplan P, Buschmann W, Tritt K, Kettler C, Bachler E, Egger C, Anvar J, Fartacek R, Loew T, Rother W, Nickel M: Pregnant women with bronchial asthma benefit from progressive muscle relaxation: a randomized, prospective, controlled trial. Psychother Psychosom 2006. 75:237–243.
Zairina E, Stewart K, Abramson MJ, George J. The effectiveness of non-pharmacological healthcare interventions for asthma management during pregnancy: a systematic review. BMC Pulm Med. 2014 Mar 19. 14:46. doi: 10.1186/1471-2466-14-46. PMID: 24642132.
Photo courtesy of Jenn Durfey by Flickr : www.flickr.com/photos/dottiemae/5347629183
Photo courtesy of Daniel Lobo by Flickr : www.flickr.com/photos/daquellamanera/1762868342