In November of 2016 rye grass pollen stirred up by a thunderstorm triggered fatal asthma attacks in eight people and resulted in hospitalization of 8,500 more in Melbourne, Australia. "Thunderstorm asthma" can occur almost anywhere in the world.
Monday November 21, 2016 was the hottest day of the summer in Australia's southernmost large city, Melbourne.
The temperature soared to 35 degrees C (95 degrees F). There was a line of thunderstorms visible north of the city, and a hot, gusty wind blew out from them, but there was no relief from the heat in the city itself. However, when the winds blew in, thousands of people suddenly got sick.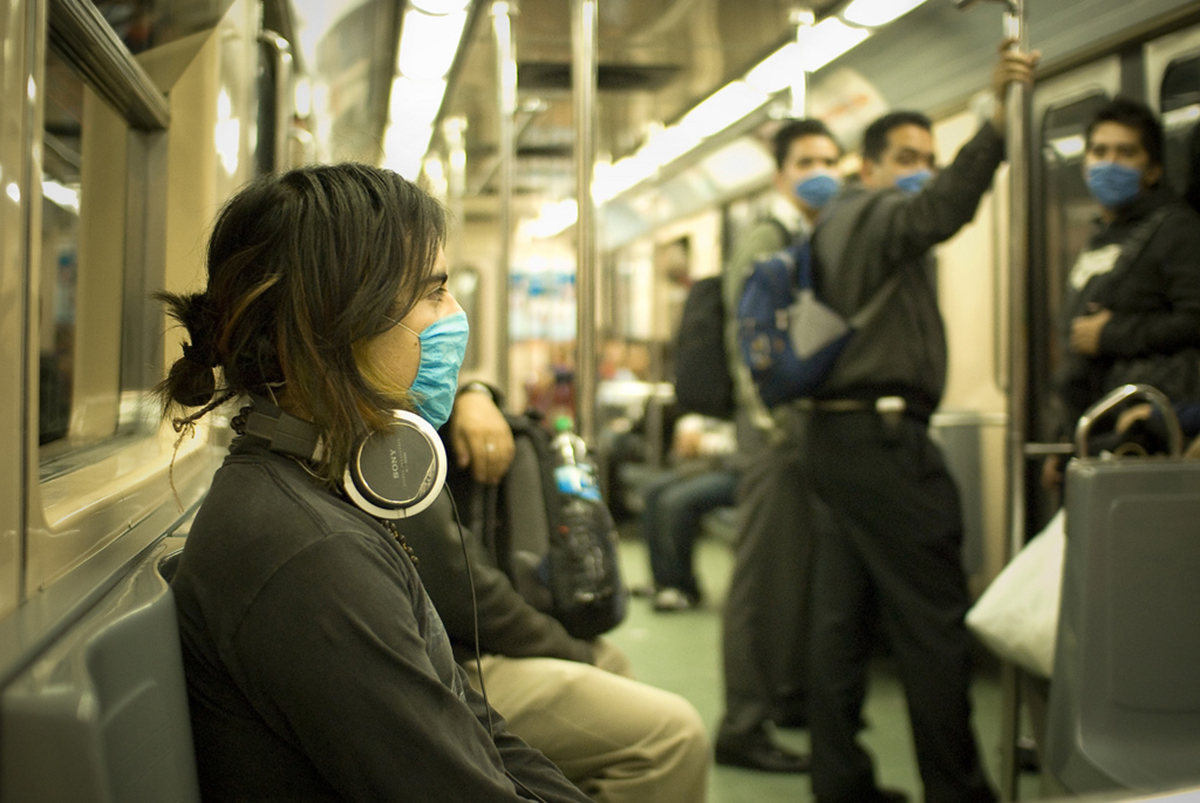 That afternoon over 8,500 residents of Melbourne went to emergency rooms for asthma treatment. Their asthma symptoms were in most cases unmistakable. There would be a feeling of having a belt or a band across the chest. At first, it might not interfere with physical activity. Some Melbournians who were later hospitalized even were able at first to participate in sports. In a few hours, however, mild discomfort with or without allergy symptoms progressed to gasping for breath for thousands, and eight people died.
Thunderstorm Asthma on a Clear, Dry Day
Thousands of casualties resulted from an invisible event called "thunderstorm allergy." North of Melbourne there are huge pastures of ryegrass, about four million hectares (nearly 10 million acres) to Melbourne's north and west. The thunderstorms swept tons of pollen into the clouds, and their winds pulverized it into fine dust. The dust came into the city the outflow from the storms, even as it remained dry. So many people developed asthma that within an hour the emergency services were taking one call every four and one-half seconds. Hundreds of people were judged to be at immediate risk of death in the city's 10 overflowing emergency rooms.
Melbourne's emergency is not a commonplace event, but it is hardly unique. Just in the UK, US, Australia, and Canada, there have been at least 35 mass casualty events related to pollen. Thunderstorm asthma has been recorded in Wagga Wagga, Atlanta, Calgary, Ottawa, Cambridge, Nottingham, Peterborough, Eugene (Oregon), and also in Athens (Greece). The problem is most acute in areas where there are well-tended and well-watered pastures and lawns of blooming grasses, the moisture for the grasses contributing to problems with algae and mold.
A Toxic Mix of Pollens and Microorganisms
Thunderstorm asthma isn't just a reaction to grass pollens. In Canada, the problem plants are more likely to be amaranth or canola. In England, thunderstorms may pick up algae or fungus spores. Mold is a problem in the southeastern US. Allergens accumulate seven to even seventy times their usual concentrations in the air, and the violent winds of the thunderstorm pulverize pollens that might otherwise by filtered out by nose hairs and mucus.
Even when there aren't public health emergencies, thunderstorms greatly increase the numbers of patients seeking emergency treatment of asthma symptoms. One study found that ER admissions for asthma run about 2 percent of the total on non-thunderstorm days, and 17 percent on days when there is warm-season stormy weather. During thunderstorms, even people who don't usually have asthma may have to be treated for symptoms. If you have hay fever, chances are that you are susceptible to thunderstorm asthma. It's just a matter of degree.
Continue reading after recommendations
Dabrera G, Murray V, Emberlin J, Ayres JG, Collier C, Clewlow Y, Sachon P. Thunderstorm asthma: an overview of the evidence base and implications for public health advice. QJM. 2013 Mar. 106(3):207-17. doi: 10.1093/qjmed/hcs234. Review. PMID: 23275386.
Grundstein A, Sarnat SE, Klein M, Shepherd M, Naeher L, Mote T, Tolbert P. Thunderstorm associated asthma in Atlanta, Georgia. Thorax. 2008 Jul. 63(7):659-60. doi: 10.1136/thx.2007.092882. PMID: 18587040.
Photo courtesy of eneas: www.flickr.com/photos/eneas/3471986083/
Photo courtesy of eneas: www.flickr.com/photos/eneas/3471986083/