The positive effect of physical exercises on the body is well documented. Recent scientific evidences suggest that even moderate physical activity such as walking can help in reducing the risk of cancer.
We are all well aware of the role the physical activity plays in our well-being. For many serious medical conditions physical exercises do work better than prescription drugs. Our body has an amazing potential for self-repair which we often tend to ignore. Keeping ourselves in shape helps to support the body repair system  and thus tends to prevent a variety of severe and chronic medical conditions, such as cardiovascular diseases and musculoskeletal disorders.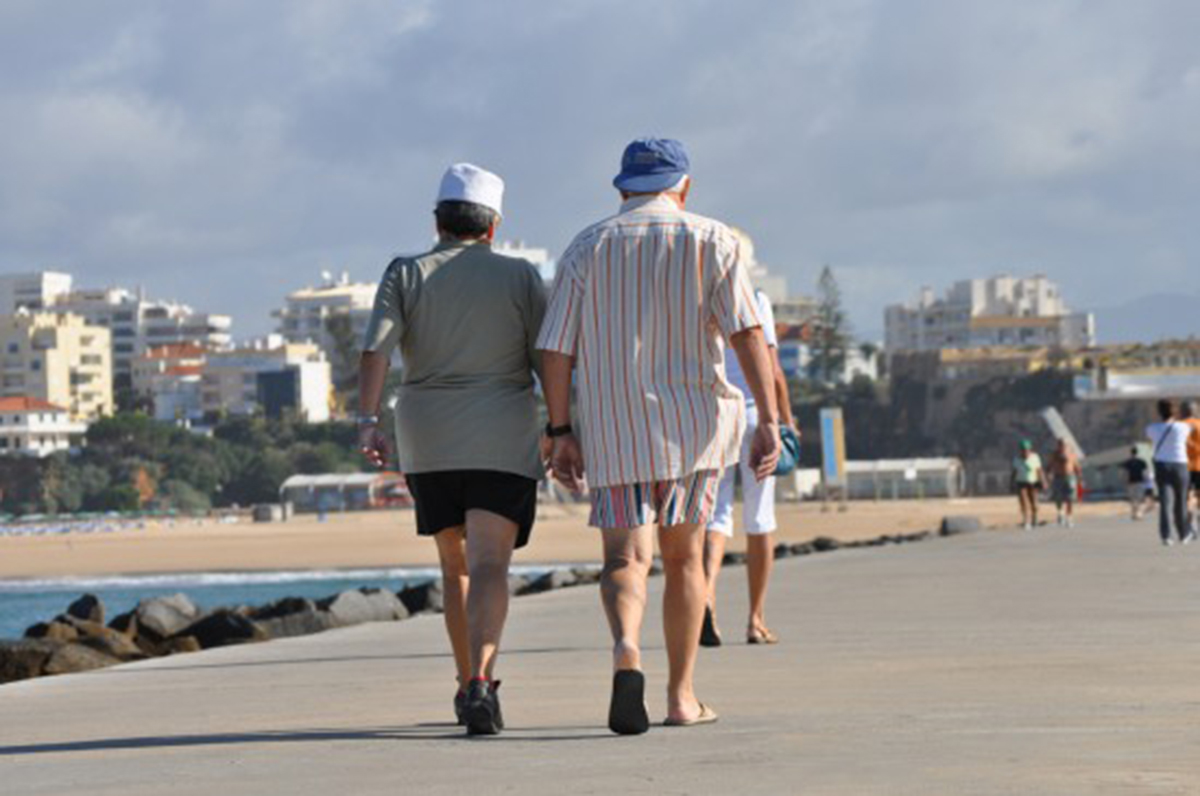 It is already proven beyond doubts that being active significantly reduces the risk of cancer. The definition of "being active" is, however, quite different for people of different ages and health status. You can't expect the same level of physical activity from, let's say, 40 years old busy professional and 70 years old retiree. How much exercises is really enough to make sure that the risk of cancer is kept as low as possible? This question is not easy to answer. But some recently emerging evidences suggest that even basic simple physical activities such as walking do help in cancer prevention.
Simple physical activities and breast cancer
Interesting findings were published this year by researchers from Atlanta who investigated the relation between the physical activity and the breast cancer risk in postmenopausal women.
Breast cancer is the most common type of malignancies in women around the world. Lots of research has been done to address various questions about its development, prevention, control and treatment. Breast cancers may be hormonally developed, genetically programmed or developed as a result of environmental oncogenic exposures. Women who are in the post-menopausal phase of their lives have a greater risk of cancer development, and the changes in the female sex hormone level at this age may be associated with this increased predisposition. Keeping up a basal level of exercise can decrease the amount of estrogen in the blood and hence decrease the likelihood of developing the breast cancer.
Read More: Physical Activity Reduces Chances Of Cancer
In this study, researchers followed 73,615 women aged 50 to 74 and recruited for the study 20 years ago. Every two years the participants were filling questionnaires aimed to assess their lifestyle. Among all participants, 47% claimed that walking was their only recreational activity. Nevertheless, the frequency of breast cancer events was 14% lower among these women than among those who did not walk and haven't done any other exercises. Walking just seven hours per week has afforded this increased level of protection. The frequency of breast cancer was even lower among those who were participating in physical and sporting activities more often.
Continue reading after recommendations
Hildebrand, J.S., et al., Recreational physical activity and leisure-time sitting in relation to postmenopausal breast cancer risk. Cancer Epidemiol Biomarkers Prev, 2013. 22(10): p. 1906-12
Campbell, P.T., et al., Associations of recreational physical activity and leisure time spent sitting with colorectal cancer survival. J Clin Oncol, 2013. 31(7): p. 876-85
Halle, M. and M.H. Schoenberg, Physical activity in the prevention and treatment of colorectal carcinoma. Dtsch Arztebl Int, 2009. 106(44): p. 722-7
Hu, H.F., et al., [Effects of a walking program on fatigue and exercise capacity in post-surgery breast cancer women]. Hu Li Za Zhi, 2013. 60(5): p. 53-63
Kanekar, S. and D. Petereit, Walking forward: a program designed to lower cancer mortality rates among American Indians in western South Dakota. S D Med, 2009. 62(4): p. 151-3, 155-7, 159.
Photo courtesy of Roberto.Jorge by Flickr : www.flickr.com/photos/87831013@N05/8070843153/
Photo courtesy of Asela Jayarathne by Flickr : www.flickr.com/photos/asela/5365923132/