Abilify, which is the trade name for a drug called aripiprazole, is an add-on treatment for adults whose medications for depression aren't enough. It's given to adults and pediatric patients aged 10 to 17 who have bipolar I disorder, which causes alternating periods of severe depression and mania. Doctors use it to treat schizophrenia in pediatric patients aged 13 to 17 and adults, and the medication is also used to reduce irritability in autistic children aged 6 to 17. From time to time doctors may prescribe it for off-label uses (diseases for which government authorities have not approved it), including ADHD, anxiety, dementia in elderly patients, depression, eating disorders, insomnia, OCD, personality disorder, PTSD, substance use disorders, and Tourette's syndrome.
Abilify is one a number of medications that are described as atypical antipsychotics. This is a group of medications that also includes asenapine (Saphris), clozapine (Clozaril), iloperidone (Fanapt), olanzapine (Zyprexa), paliperidone (Invega), quetiapine (Seroquel), risperidone (Risperdal), and ziprasidone (Geodon or Zeldox). What makes an atypical antipsychotic medication atypical is the production of fewer "extrapyramidal" side effects. These drugs are less likely to cause a condition called tardive dyskinesia, which results in repeated, involuntary body movements.
Tardive dyskinesia is a crippling disorder, and not getting it is a major medical objective. However, that doesn't mean that there are no side effects at all with atypical antipsychotic medications. They can cause daytime drowsiness, for which psychiatrists typically prescribe yet another drug. They can raise cholesterol, for which the doctor will prescribe a statin, and they can increase insulin resistance and induce prediabetes or make already-existing diabetes worse, for which the doctor will prescribe metformin.
Abilify can cause acute nearsightedness (the doctor will tell the patient to wear glasses). It can cause akithisia (a state of constant agitation) or worsening depression with suicidal thoughts. If the doctor becomes aware of this, he or she will stop the drug. Abilify can cause a severe, life-threatening disturbance in heart rhythm, although this is rare, and more common with Risperdal and Zeldox. Abilify is more likely than the other atypical antipsychotics to cause a condition called malignant neuroleptic syndrome, a potentially life-threatening condition that is recognized by severe muscle rigidity and fever.
And like all the other atypical antipsychotic drugs, Abilify can cause weight gain. Doctors are not especially likely to be sympathetic this one. They'll tell you just not to eat as much. Of course, that advice doesn't help you control your appetite.
It's not as if doctors don't know about this. There are over 1400 articles on Abilify side effects in the medical literature, and 340 of them mention weight gain. Any doctor who has prescribed Abilify has probably noticed weight gain in patients. Typical weight gain is 7 percent or more. That's 10 pounds (4-5 kilos) for someone who weighs 150 pounds (approximately 70 kilos). Abilify and Zeldox are the atypical antipsychotics least likely to cause weight gain, but with even Abilify:
About 5 percent of patients put on at least 7 percent extra weight in the first 6 weeks on the drug.
About 7 percent of patients put on at least 7 percent extra weight in the first 12 weeks on the drug.
About 12 percent of patients put on at least 7 percent extra weight in the first 18 weeks on the drug.in
About 21 percent of patients put on at least 7 percent extra weight in the first 24 weeks on the drug.
One patient in 20 puts on 10 to 20 pounds in the first month. About one in five gains that much weight, or more, by the end of six months. Despite what your doctor may tell you, if you gain a lot of weight soon after starting Abilify--even though doctors may switch you to Abilify so you won't gain more weight--it's the drug, it's not you.
How can you lose weight if you are on Abilify? It's hard. The bad news is, exercise is not enough. You will have to reduce the amount of food you eat and exercise. That's hard to do when you are depressed, and it's best to rely on something or someone who counts the calories for you. Eat prepared, low-calorie meals, adding just salad or fruit or yogurt. Avoid eating out and fast food. Keep on exercising even if you don't lose weight right away; exercise isn't enough, but it is important. Weight gain is bad, but the symptoms Abilify prevents are usually even worse.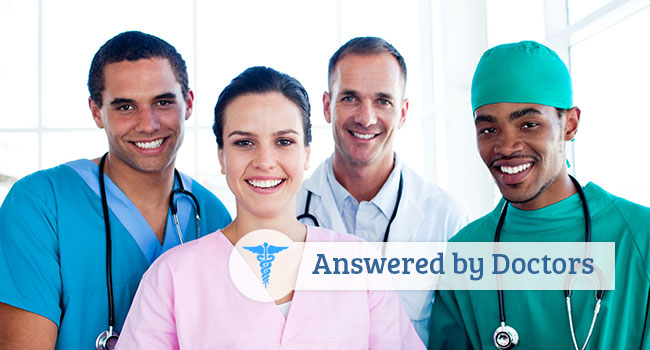 Bak M, Fransen A, Janssen J, van Os J, Drukker M. Almost all antipsychotics result in weight gain: a meta-analysis. PLoS One. 2014 Apr 24.9(4):e94112. doi: 10.1371/journal.pone.0094112. eCollection 2014. PMID: 24763306
Still have something to ask?
Get help from other members!