Patients with arthritis are at a higher risk for developing heart disease. This article outlines the connection between arthritis and heart disease.
Arthritis is a disease that affects various joints of the body, leading to joint stiffness, swelling and pain. Unfortunately, arthritis is also associated with a higher prevalence of other diseases, including obesity, diabetes and heart disease. Specific subtypes of arthritis, of which there are over a 100, carry a higher of developing heart disease. These are the subtypes that carry the most risk:
Rheumatoid arthritis
Gout
Lupus
Psoriatic arthritis
Osteoarthritis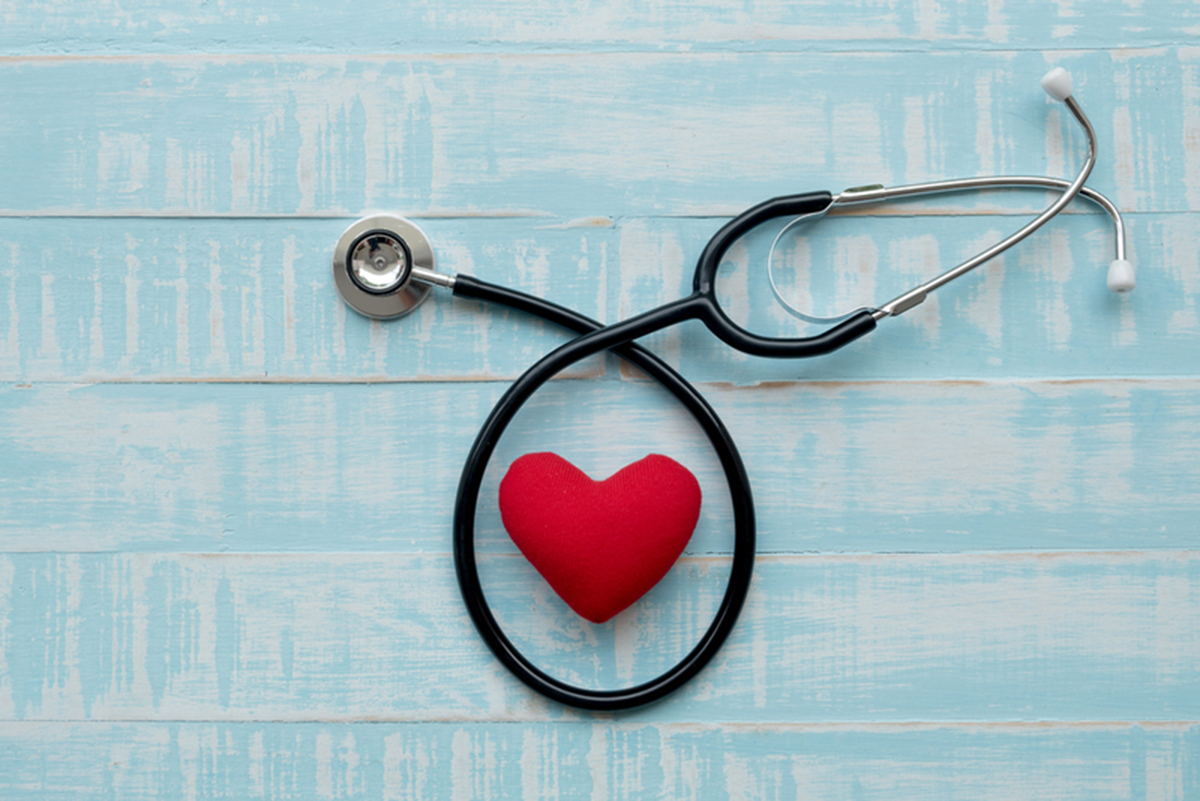 In particular, patients with rheumatoid arthritis are at the highest risk of developing the disease. In fact, more than 50 percent of premature deaths in patients with rheumatoid arthritis come about due to heart disease. Patients with gout also have a higher risk of having a heart attack and dying from coronary heart disease. This is because high levels of uric acid (present in people with gout) are linked to a 44 percent higher risk of high blood pressure. In people with osteoarthritis, one study found that males with even a single arthritic finger joint had a 42 percent increased likelihood of dying from cardiovascular disease. Additionally, women with osteoarthritis were found to be 26 percent more likely to die from cardiovascular disease compared to patients without the disease.
The heart diseases that these subtypes of arthritis put you at a risk for include:
Heart attack
Stroke
Atrial fibrillation (irregular heartbeats)
High blood pressure
Heart Failure
Atherosclerosis (plaque in arteries)
So why do patients with arthritis have a higher likelihood of heart disease?
There are a number of factors that can explain the higher likelihood of having both these diseases.
1. Chronic inflammation
Inflammation, which is a response from our immune system, is a hallmark of arthritis. Unfortunately, chronic inflammation is also a risk factor for heart disease. Thus, inflammation is likely one of the reasons why patients with inflammatory arthritis (which includes rheumatoid arthritis, lupus and psoriatic arthritis) are more likely to have heart disease.
Inflammation can lead to heart disease because inflammatory (immune) cells get into into blood vessel walls and make inflammatory compounds known as cytokines, which create to even more inflammation. Inflammation in the blood vessel walls reshapes them and causes plaques in blood vessels to rupture. The rupturing of these plaques can lead to a heart attack. Additionally, osteoarthritis, which is in not inflammatory per se, still causes inflammation due to joint damage. Thus, this damage in osteoarthritis can also lead to higher risk of heart disease.
Hence, it is important for patients with arthritis to get their inflammation under control. Your doctor will likely prescribe you medication that can be used to get your inflammation to a lower level.
2. Lifestyle Factors 
It is well-established that there are six major independent risk factors for the development of heart disease. These include:
Smoking
High cholesterol
High blood pressure
Sedentary lifestyle
Obesity
Diabetes
All these lifestyle factors also increase your risk of developing arthritis. In fact, statistics indicate that:
52 percent of people with diabetes have arthritis
53 percent people with arthritis have high blood pressure
66 percent of people with arthritis are overweight
20 percent of patients with arthritis smoke
These factors are additive. For example, smoking is known to raise blood pressure, which makes it harder to exercise. Smoking also lowers levels of good cholesterol, which increases plaque build-up in the arteries. Thus, this leads to the development of heart disease in a significant number of arthritis patients. In fact, one survey indicated that one in four adults with arthritis have heart disease.
3. Medications
Unfortunately, studies have shown that some medications that can control arthritis also increase the risk of heart disease. On the other hand, some reduce the risk of heart disease. These are the medications that can cause damage to the heart:
Tocilizumab (Actemra). While it was approved by the FDA back in 2010, this medication for rheumatoid arthritis is under scrutiny for cardiovascular disease. Tocilizumab increases cholesterol levels and therefore, for patients taking this drug, their cholesterol should be closely monitored.
Prednisone. This drug, a corticosteroid, is used to control inflammation but also increases the risk for heart disease. This is because when you take steroids, you actually gain weight. Thus, you can increase your risk of heart disease even if you are reducing inflammation. Therefore, many doctors believe it might be best to have a low dose of steroids.
Non-steroidal Anti-inflammatory drugs (NSAIDs). NSAIDs, which include commonly used drugs such as ibuprofen, carry a risk for heart disease. The issue is that these drugs may make it hard for the body to keep blood vessels open, causing higher blood pressure.
Drugs that provide beneficial effects for the heart are, on the other hand:
Tumor necrosis factor-alpha inhibitors. These come with a reduced risk of heart disease. In fact, one study found that patients with rheumatoid arthritis who took TNF inhibitors had a 37 percent lower rate of thickening of their arteries compared to patients who did not take it.
Methotrexate, a disease-modifying anti-rheumatic drug (DMARD) given to patients with rheumatoid arthritis. A large amount of research has shown that patients who take methotrexate have a lower risk of heart disease by reducing build-up of plaque in arteries.
Hydroxychloroquine (Plaquenil). This drug has been shown to improve heart disease risk factors including blood sugar and cholesterol levels. However, it is not directly associated with a reduced risk of heart disease.
Maradit‐Kremers, Hilal, et al. "Increased unrecognized coronary heart disease and sudden deaths in rheumatoid arthritis: a population‐based cohort study." Arthritis & Rheumatism: Official Journal of the American College of Rheumatology 52.2 (2005): 402-411.
Kitas, G. D., and N. Erb. "Tackling ischaemic heart disease in rheumatoid arthritis." (2003): 607-613.
Aubry, Marie-Christine, et al. "Differences in atherosclerotic coronary heart disease between subjects with and without rheumatoid arthritis." The Journal of rheumatology 34.5 (2007): 937-942.
Photo courtesy of SteadyHealth