There is no doubt that prescription drugs are usually beneficial and can be life saving in many instances. However, many a times, these prescriptions are either unnecessary or inappropriate, leading to dreadful side effects.
Before Reaching for their Prescription Pads, Doctors should give a Thought to the Side Effects the Drug may Cause
These were the findings of Dr. Gordon Schiff, associate director of the Center for Patient Safety Research and Practice at Brigham and Women's Hospital in Boston, who led a study "Principles of Conservative Prescribing."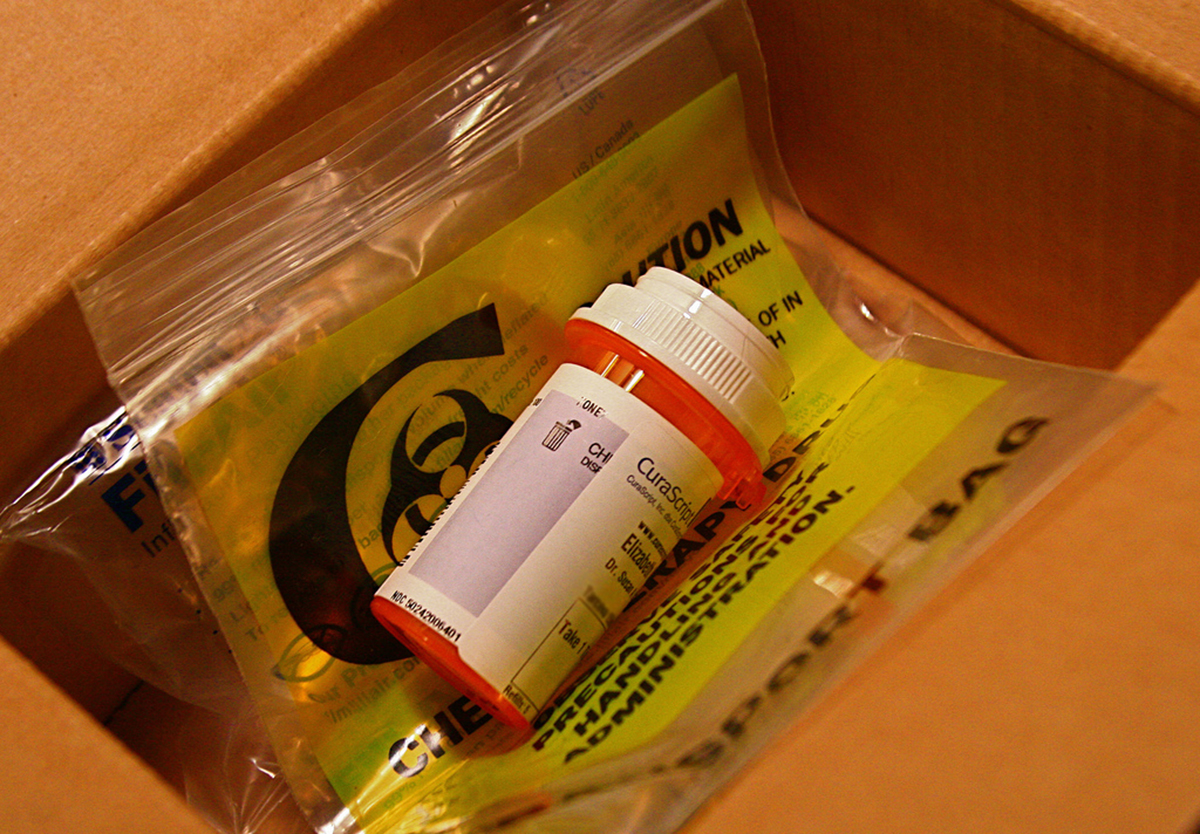 According to the Centers for Disease Control and Prevention,
almost 50% of all Americans have used at least one prescription drug in the past month.
A study done earlier showed that around 3.4 billion prescriptions were filled in by the drug stores and by mail order in the US in the year 2003 alone. That amounts to 11.7 prescriptions for each of the 290 million people at that time. There are around 4 million prescriptions for long acting opioids every year. Studies show that the elderly over the age of 65 are being prescribed 5 drugs or more, out of which at least one drug is inappropriate.
The doctors are overworked with a limited time to deal with the patients. Representatives from the pharmaceutical industry bombard them with information about new drugs, every second day. All this has led to the doctors often prescribing drugs without giving much thought to their side effects. The study urges the doctors to think about alternative methods to treat a problem, cross reactions between various drugs and their side effects before reaching out for their prescription pads.
Principles for More Cautious and Conservative Prescribing
On the basis of the problems arising out of widespread and often thoughtless prescribing, the authors of the study published in the latest issue of Archives of Internal Medicine have suggested the following principles for a more cautious and conservative prescribing:
Consider non drug therapies to deal with a problem. Certain conditions like high blood pressure, obesity, anxiety and situational depression can benefit by suggesting lifestyle changes without prescribing unnecessary drugs.
Avoid non urgent drug treatment. Viral infections like cold and bronchitis in otherwise healthy individuals heal spontaneously and do not warrant the use of prescription medicines.
New symptoms may not be due to a new disease but may rather be a side effect of some drug which was prescribed earlier. Instead of prescribing another drug for these symptoms, think about withdrawing the earlier one.
Establish a good working relationship with the patients where he is relaxed enough to acknowledge any non compliance with the treatment regimen. Also do not accede to demands of a new drug if you feel it is unwarranted.
READ The Dangers Of Prescription Drugs
Exercise restrain before prescribing any new medicine which has just been introduced in the market. Do not fall prey to selective drug trial reporting and other marketing gimmicks. Try to gain unbiased information about the medicine before prescribing it to your patients.
Consider the long term impact of starting a new medicine. Prescribing a new medicine for every symptom in conditions such as Parkinson disease may lead to the development of drug resistance.