A more accepting attitude towards trans-gender people has allowed many such people to come out in open. No longer willing to hide their true sexual identity, they are heading for a sex change operation and Serbia seems to be the preferred destination.
Of late, Serbia has emerged to be the favorite destination of trans-gender people hoping for sex reassignment surgeries. More and more people are heading for Serbia, be it from the neighboring European countries like Austria, Greece, Romania, Hungary, or France, or from distant countries like Iran, Singapore and even the United States.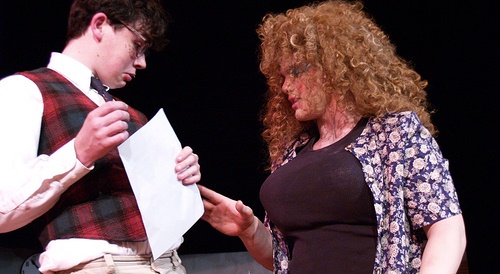 According to the statistics provided by the Belgrade Center for Genital Reconstructive Surgery, nearly 100 such sex change operations took place in Serbia in the last year alone.

But what makes Serbia the hot-bed for such operations? The low cost of surgery may be one of the reasons. While in the United Kingdoms, the cost of a trans-gender surgery comes to around $15,000; its price in the United States may be as high as $50,000. Needless, to say, people willing to undergo operative procedure to change their sex, make a bee-line for Serbia where the cost of such a procedure is less than $10,000.

Moreover, unlike other countries where the whole procedure of sex change is undertaken in multiple settings, in Serbia, the entire procedure is completed in one single operation lasting around six hours. This considerably reduces the sufferings of the patient.

Another important reason why people wanting a gender reassignment surgery prefer Serbia is that such a surgery is often shunned by the people in other countries. The conservative attitude of the society makes homosexuality and trans-sexuality taboo words. People in such countries fear to come out in open and the surgeons performing such operations are looked down upon. However, conditions in Serbia have changed rapidly. Although it was once an ultra-conservative, patriarchal country under the rule of Slobodan Milosevic, Serbia has taken rapid strides in liberalism in recent years.
The society is far more tolerant and homosexuality is not frowned upon. In fact, the government has allowed the holding of gay pride parade this year, even though it was cancelled last year because of violent disruption by protestors. One can guess the extent of liberalism from the fact that sex change operations are now offered to Serbians at a subsidized rate, whereas trans-sexuality was so taboo in old Yugoslavia that it is not even mentioned in medical textbooks.
Compare the situation with United States where even now, there are no more than five surgeons who regularly perform sex reassignment surgeries. According to Dr. Marci Bowers, a gynecologist from San Francisco and an expert in such surgeries, there could be three important factors behind the dearth of surgeons in this field:
and fear of potentially hazardous complications.
Continue reading after recommendations
"Serbia Becomes a Hub for Sex-Change Surgery", by Dan Bilefsky, published in the July 23, 2012 issue of The New York Times, accessed on August 17, 2012.
"Sex Change Operations: The Science, Sociology and Psychology"' by Sally Law, published on June 18, 2009 at livescience.com, accessed on August 17, 2012.
Photo courtesy of photocomix-mandala on Flickr: www.flickr.com/photos/photocomix-mandala/4473127871
Photo courtesy of drurydrama on Flickr: www.flickr.com/photos/drurydrama/1463181304