Statins are commonly prescribed in the treatment of heart disease. What are their benefits, risks and side effects?
Statins are one of the most commonly used medicines in the treatment of coronary heart disease. Statins are the first-line treatment for patients who have high cholesterol and have been diagnosed with coronary heart disease. What should everyone know about them?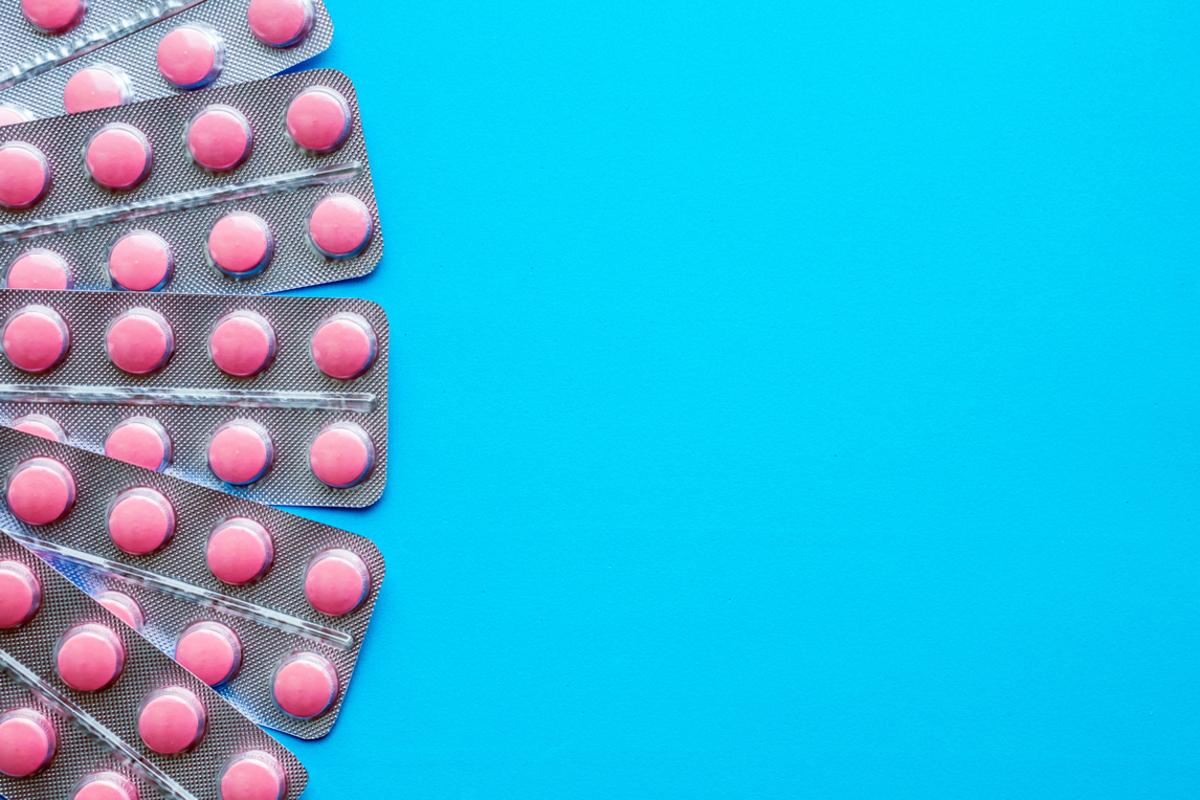 What are statins?
Statins are designed to help reduce levels of cholesterol in your blood, thus preventing coronary heart disease in patients who have a high risk of developing cardiovascular disease or already have some type of cardiovascular disease, as well as some patients who have not yet had any cardiovascular disease.
How are statins beneficial for patients?
Cumulative evidence from the past decade has highlighted exactly how statins are beneficial for patients with coronary heart disease. The benefits of using statins include:
Lowering cholesterol
Improving the functioning of the endothelium (the layer of cells that line blood vessels)
Making atherosclerotic plaques (the fatty deposits that form in blood vessels and cause them to become narrow) more stable
Reducing the level of inflammation and damage to cells
Stopping blood platelets from clumping together, which reduces the risk of a blood clot
Reducing the rates of cardiovascular events
Clinical trials involving statin therapy have shown significant benefit for patients with coronary heart disease. Let's take a closer look.
The Jupiter Trial
The Jupiter trials enrolled more than 15,000 patients without cardiovascular disease. The subjects included in the clinical trial were men older than 50 and women older than 60 with normal cholesterol levels and high levels of ultra sensitive C-reactive protein (a marker of inflammation and a major risk factor for cardiovascular disease). Participants in the study were randomized to take either a statin known as rosuvastatin (Crestor) or a placebo. This study clearly showed that statins were associated with a reduction in the risk of cardiovascular disease. These were benefits demonstrated for participants who took statins:
A 54 percent reduced risk of having a heart attack
A 48 percent reduced risk of having a stroke
A 46 percent reduced risk of needing angioplasty or coronary artery bypass surgery
A 20 percent reduced risk of dying from any cause
A 50 percent reduction in "bad" cholesterol (LDL)
Treating to new targets study
This study, known as TNT, was conducted to determine if lowering levels of LDL to below 100 mg/dL using higher intensity statins could reduce the risk of recurrent cardiovascular disease. Results from the TNT study showed that patients administered higher intensity statins gained significant benefit from taking the drug.
Prove IT-TIMI 22
The Prove IT-TIMI 22 clinical trials evaluated the effect of lowering LDL to below 100 mg/dL compared to below 70 mg/dL. Results indicated that reducing levels of LDL to below 70 mg/dL was associated with a reduced risk of dying or of having a major cardiovascular event.
ASTEROID
In the ASTEROID study, researchers evaluated whether treatment with 40 mg rosuvastatin could reduce atherosclerosis and reverse atherosclerotic plaques. Indeed, results indicated that lowering LDL levels can help reverse atherosclerosis.
What are the risks and potential side effects of statin therapy?
While side effects are not common with statin use, they do occur in up to three percent of patients who take such a drug. Fortunately, most side effects associated with statin therapy are not serious. Typical side effects of statin therapy include:
Gastrointestinal symptoms (such as constipation and nausea)
Headaches
Upper respiratory type symptoms (like congestion or a cough)
Muscle side effects such as myalgia, soreness or aching of muscles without any associated injury. Patients may also experience myopathy or muscle soreness alongside experiencing a muscle injury. Though very infrequent, patients may experience rhabdomyolysis, the most severe form of myopathy.​
Liver problems, which are very infrequent and occur in less than one percent of the population. They are found during blood testing and are reversible once you stop the medication. Many people also find that liver problems improve if you continue taking the drug at the same dose or a lower dose.
Diabetes. Some people who are already at risk for developing diabetes are more likely to develop the disease after starting statin therapy.
Though side effects are rare, they are not impossible with statin therapy. Therefore, it's important to talk to your doctor about the benefits and side effects of stating therapy before you choose to embark on this treatment method. Some people are intolerant to statins and should not continue taking the medication.
What is statin intolerance and who is at risk?
Statin intolerance essentially means that you develop side effects and cannot continue to use statin medication or are only able to have low doses. These are the characteristics of individuals at risk for statin intolerance:
Patients over the age of 75
Being frail or having a small body frame
Having other serious diseases such as kidney disease
Consuming huge amounts of grapefruit or grapefruit juice
Taking certain medications such as anti-fungal drugs, some antibiotics or some heart medications.
Conclusion
While statins can be very beneficial, they are not a cure-all. Just because you take statins does not mean that you don't have to worry about getting cardiovascular disease. You still need to maintain a healthy weight, do regular exercise, and make healthy food choices. Statins help prevent cardiovascular events but you also need to do your part to stay healthy. Making lifestyle changes together with taking statins can be a powerful combination that can help treat coronary heart disease.
Wilt, T. J., Bloomfield, H. E., MacDonald, R., Nelson, D., Rutks, I., Ho, M., ... & Sales, A. (2004). Effectiveness of statin therapy in adults with coronary heart disease. Archives of internal medicine, 164(13), 1427-1436.
Pignone, M., Earnshaw, S., Tice, J. A., & Pletcher, M. J. (2006). Aspirin, statins, or both drugs for the primary prevention of coronary heart disease events in men: a cost–utility analysis. Annals of internal medicine, 144(5), 326-336.
LaRosa, J. C., He, J., & Vupputuri, S. (1999). Effect of statins on risk of coronary disease: a meta-analysis of randomized controlled trials. Jama, 282(24), 2340-2346.
Photo courtesy of SteadyHealth