Here at SteadyHealth, we typically prefer to offer you scientific answers, with references to peer-reviewed studies so you can conduct your own follow-up reading if you wish, to serious medical questions. This topic will have to be an exception.
While many human experiences are universal, in that people of any sex can experience them, experiences related to the genitals are unique to people who have those genitals. As a female, I've witnessed sufficient numbers of males being kicked in the nuts — both occasionally in person and via videos — to be able to say that the experience is excruciating. Just as our (cis-gender) male readers will never be able to experience the pleasurable and unpleasant experiences strictly related to the female anatomy, women cannot experience being kicked in the nuts in order to be able to tell you whether it compares to being kicked in the vulva.
Or can we?
If you like and use your internet connection, sometimes for seemingly random things, you may have heard of contraction simulators that aim to recreate the experience of being in labor for future fathers and curious males. You may even have seen videos.
Well, a similar method that is supposed to simulate the experience of being kicked in the nuts apparently exists. I watched a video of several females undergoing this process for entertainment purposes, and the first thing one of them said was: "How bad can it be? I've given birth three times — this should be a walk in the park!" By the end, it was clearer that the experience was indeed quite similar (though it was clearly over sooner — there's that!)
Being kicked in the vulva hurts, but very obviously in a very different way. We, women, do have own extremely sensitive parts down there, notably the clitoris, of course. In addition, blunt force trauma just isn't fun, or healthy, for anyone.
Besides an actual kick or punch, other things that can cause similar problems include falling onto a metal bar (during gymnastics or parkour, for example) or walking into the corner of a table.
Depending on its severity, such an injury to the genitals may, besides (severe) genital and abdominal pain, cause:
Bleeding
Bruising
Swelling
Nausea and vomiting
Long-term damage to the affected area that may need to be repaired surgically
Fainting
Painful urination, blood in the urine, involuntary urination
Those people who are not reading this out of curiosity but because they have just witnessed a female being kicked in the genitals (or even done it themselves, inadvertently during sports for instance) should never assume that the injury is not serious or truly painful simply because the female anatomy differs.
They should, rather, take note of the injured woman's physical and verbal cues. Depending on how severe the blow was, medical attention may indeed be warranted, or the pain will pass with time.
In that sense, being kicked in the vulva does not differ that much from being kicked in the male groin or being injured anywhere else — most people are quite competent at assessing how badly they have been injured and deciding whether or not they require medical attention. A doctor should be consulted right away in the presence of bleeding, fairly severe to severe swelling, fainting, or blood in the urine.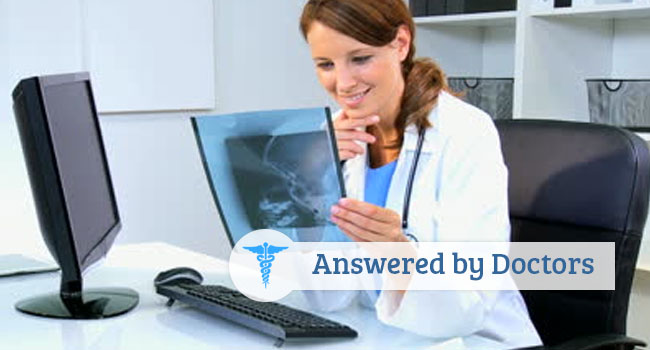 Still have something to ask?
Get help from other members!