Women are more unhappy with their bodies than men are, and unlike men, this body image dissatisfaction frequently results in low self-esteem in women. Female body dissatisfaction is nothing new — women have tried to live up to ever-changing beauty ideals for a long time.
Depending on where and when they lived, women may have desired smaller or bigger breasts, smaller or bigger buttocks, rounder bellies or ripped abs, paler or darker skin, smaller feet, prettier collar bones, and the list goes on.
What's new, however, is the amount of women who are dissatisfied with the appearance of their genitals.
Do you think that your labia (or "lips") are too big? That your labia have a strange shape? That your clitoris is too pronounced or not pronounced enough? That the opening to your vagina looks odd? That your vagina is too loose? That your vulva has a strange color? That your genitals are too wrinkly? Seventy percent of women feel the same, and are uncomfortable with at least one aspect of the appearance of their genitals.
Why Are Women Unhappy With The Appearance Of Their Vulva?
I can only guess that the "trend" of being unhappy with the appearance of your vulva is related to the advent of the internet — not only can you easily access pictures of female genitals and compare them to your own these days, many people also actively watch graphic adult materials where they can see plenty of vulvas and vaginas. The women you see in pornographic materials are, of course, chosen because their overall appearance is considered desirable. They may undergo surgery to achieve this.
Most women who seek labiaplasty, surgery to "correct" the size and shape of the inner genital lips, do so for purely cosmetic reasons, research shows.
While the study in question held that most women who choose labiaplasty do so for strictly personal reasons and with little outside influence, I just can't agree with that. The reason is simple — if you weren't able to easily compare your vulva to other women's, you would be less likely to feel self-conscious about yours. Your own vulva would be the only one you were intimately acquainted with if you were a straight woman, and you'd simply consider it normal.
I Hate My Vulva! What Now?
You could seek labiaplasty, vaginal rejuvenation, have your perineum bleached, and whatever else may be available.
You could also head over to the Beautiful Vaginas photography project started by sex and relationship expert Layla Martin, and broaden your horizon by looking at pictures of lots of vaginas, vaginas belonging to normal women just like you. While you are at it, you can hear short interviews with the women whose vaginas are featured in the photos — and with their partners.
Many of the women described their genitals as wrinkly and ugly. Their partners, on the other hand, were more likely to use different words, ranging from "perfect" to "it reminds me of the love we share".
The fact of the matter is that women's genitals come in all shapes, sizes and colors — just like the women they belong to. Unless your genitals are functionally impaired, they're neither beautiful nor ugly, but simply uniquely and perfectly you. No two vulvas look the same, and they don't need to, either.
Perhaps it's time we stopped worrying about what our genitals look like and just enjoy them, instead.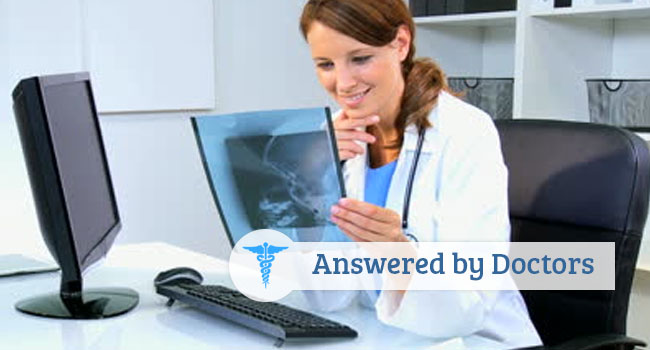 Still have something to ask?
Get help from other members!