Feeling like your lady parts are on fire during sex — in a bad way? You may be rather alarmed, but vaginal burning is, unfortunately, not that uncommon an experience. Because it can be caused by a range of things, from the easily fixable to the more complex, we'd suggest that you do march your burning bits over to your OBGYN. They'll be able to perform a complete examination and order cultures, so you're no longer left guessing.
In the meantime, here are some probable causes of vaginal burning during sexual intercourse.
Vulvodynia
A pain disorder of the vulva (the outer part of the female genitals), vulvodynia has indeed been associated with burning sensations, including during sexual intercourse. Vulvodynia's cause is currenly unknown, and it may be diagnosed when you experience pain in your genital area when other conditions have been ruled out.
Vaginal Dryness
Vaginal dryness, which ensues if your vagina is not lubricating itself well, is another extremely common cause of vaginal burning sensations during sexual intercourse. It is often cause by a decrease in estrogen, something seen after you enter the menopause and also in women who have recently given birth. Other possible causes include hormonal birth control, such as birth control pills, smoking, having recently undergone chemotherapy or using certain other medications, and even severe stress.
If your vaginal burning is the result of dryness, using a lubricant can help. Those women who are using hormonal birth control may find that their symptoms go away if they try a different kind of contraception.
Allergic Reactions And Contact Irritation
Vaginal burning sensations can also be caused by anything that comes into contact with your genitals, from the laundry detergent you wash your undies with to douching products, and from tampons to soap. In some cases, an allergic reaction is to blame. In others, the product is simply an irritant.
If you're primarily or exclusively experiencing burning in the vaginal area during sexual intercourse, you will want to take a closer look at the things that come into contact with the area during this time. Women who use condoms may be dealing with a latex allergy, for example (in which case you'll also see swelling and redness), and products like lubricants, massage oils, or your partner's strategically unwisely placed deodorant may also be to blame.
The good news? Removing the irritants or allergens in question from the equation will send your symptoms packing. The bad news? It may be a little tricky to find out what is causing your reaction. Your doctor can help with that.
Infections: Yeast Infections, UTIs, And STDs
Vaginal yeast infections are incredibly common, and some of the tell-tale signs include thick vaginal discharge that looks like cottage cheesy, itching, and pain during sex.
Urinary tract infections (UTIs) are notorious for causing burning sensations while peeing, along with urinary urgency and passing small amounts of urine frequently, but they may also result in discomfort during intercourse.
Sexually transmitted diseases like herpes, chlamydia, and gonorrhea may also lead to burning sensations during sex.
In conclusion — get thee to a doctor to find out what's really going on!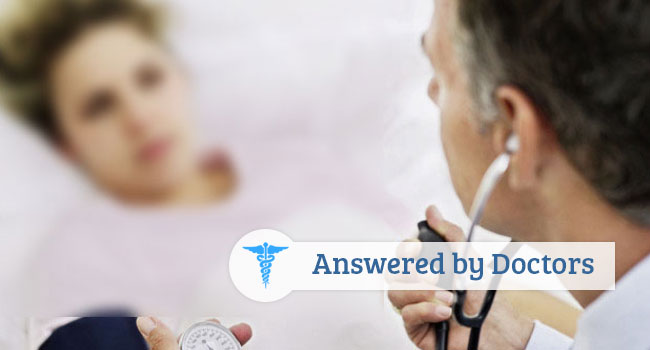 Still have something to ask?
Get help from other members!