So, you've got stinky genitals? That's unfortunate and embarrassing, but getting to the bottom of the cause may also help your health permanently. Here's some tips on what you should do if your vagina and vulva, your penis and scrotum, or your general genital area, smell bad.
Preventing Genital Odor: General Hygiene Tips
To start with the basic basics, your genitals (and your nose!) really benefit from a daily wash. Use warm water and a gentle (antibacterial) soap to get rid of all the nasty microbes and odors. For women, this shouldn't extend to vaginal douching. You may have been taught that douching makes you extra clean, but it actually disturbs the natural, healthy, vaginal microbiome, contributing to your risk of vaginal yeast infections. More about those later.
Synthetic underwear can really boost those genital temperatures. Not only does this make you sweat more, if you're male, it may also actually harm your sperm health. Wear cotton underpants for optimum comfort and health.
Letting it all hang loose sometimes can really help. If your privates smell bad, try going naked at night, or at least wearing loose PJs without undies.
All's Not Well Down Below: Could An Infection Or Medical Condition Be To Blame For My Stinky Groin?
Are you beyond familiar with hygiene 101 and do your genitals still smell bad? Time to explore other options.
Anyone who has ever been sexually active with anyone else who has ever been sexually active is at risk of catching an STD — yes, condoms make catching a sexually transmitted disease much less likely, but how many of us use them absolutely perfectly every time? We should, but let's be honest, we don't, or else things can go wrong; they can split or slide. Trichomoniasis, gonorrhea, and bacterial vaginosis (technically not an STD but strongly associated with sexual activity) can all cause foul odors. STDs, though frequently symptomless, can additionally cause vaginal or penile discharge, pain, and burning sensations.
Yeast infections, or vaginal candidiasis, can likewise evoke a strange smell. Your privates might not exactly smell bad if you have a yeast infection, but you'll notice a change for sure. Itching and dryness are other symptoms. Yes, men can get yeast infections too. It's uncommon, but it happens.
The bottom line? Get checked out by a doctor. Both yeast infections and most sexually transmitted diseases can be cured quite easily with the right treatment in the early stages. It's up to you to make that happen.
Is the foul odor your groin area is emitting caused by perspiration? Have you tried frequent washing and cotton undies? Hyperhidrosis may be to blame. Literally "excessive sweating", it's just what it says on the tin. While baby powder and zinc-containing deodorants can help you out, they're also not risk-free. Cornstarch is a more natural, safer alternative that can help some people out. (You may want to take a shower before getting intimate though, because it doesn't look all that sexy.)
After diagnosis, it's best to consult your treating doctor about the best way to move forward with managing the condition.
In Conclusion
If your genitals smell bad and you're pretty sure it's not due to poor hygiene, see your doctor. ASAP.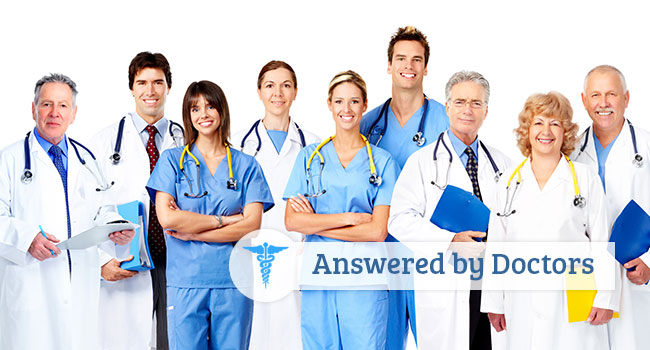 Still have something to ask?
Get help from other members!