Pregnant women who are over 40 double the risk of suffering a stillbirth compared to women who are under 35 years old, research suggests.
Since the risk is apparently reduced if these older mothers give birth birth before 39 weeks, UK researchers suggest that they be given the option of being induced early.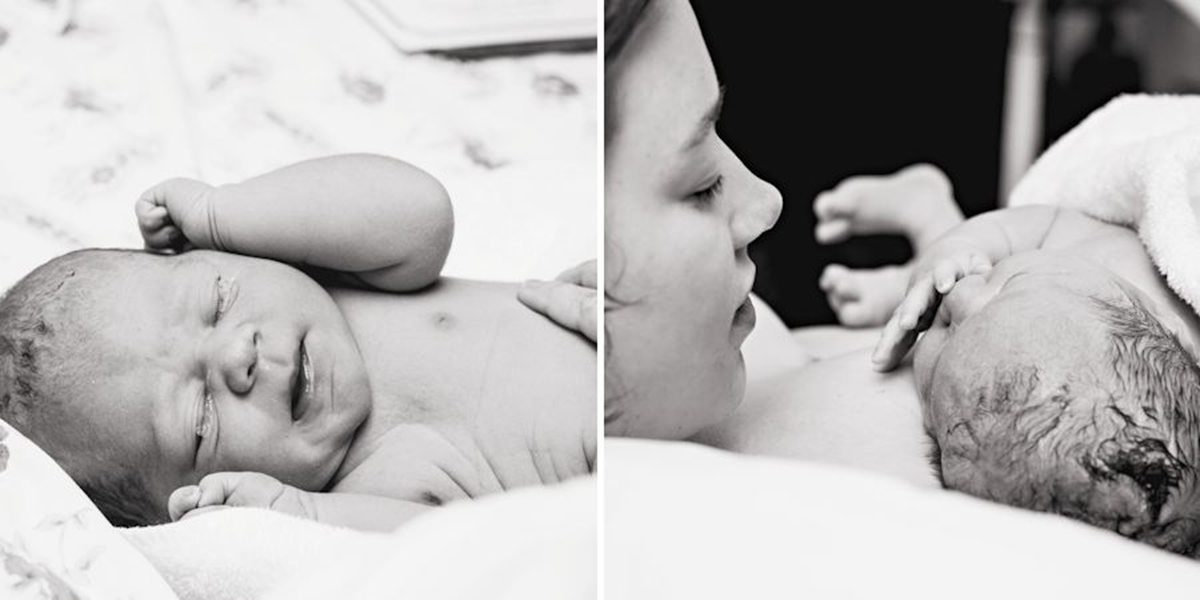 In a new Royal College of Obstetricians and Gynaecologists paper, researchers explore the risk of stillbirth in older mothers those over 40 and look into ways to reduce stillbirths. Dr Anna Kenyon from University College London Hospital and her collgeaue Dr Mandish Dhanjal, a clinical senior lecturer from Imperial College Healthcare NHS Trust, analyzed previous studies on the topic. It is clear that risks increased with age, and that both mother and baby can be affected. What did they find? It was already known that the general risk of stillbirth increases significantly after a woman enters her 42nd week of pregnancy.
For this reason, it is common practice in the United States to induce all women before that time, and often well ahead of it. The UK researchers found that the risk of stillbirth between 39 and 40 weeks was double in women over 40 compared to those under 35. In real terms, that risk is very small we're talking about two stillbirths in 1,000 births, instead of one. It's said that inducing "early", in the 39th week instead of the 41st week, would save the lives of 17 babies in the United Kingdom every year. The paper's authors added that 550 pregnant women over 40 would have to be induced to save one baby's life. Dr Kenyon shared her conclusions: "It is justifiable for experts to conclude that inducing labour at an earlier stage of gestation (39-40 weeks) in older mothers (40+ years) could prevent late stillbirth and any maternal risks of an ongoing pregnancy, without increasing the number of operative vaginal deliveries or emergency cesarean sections." British stillbirth charities already came forward saying that this proposal would save lots of lives, while Kenyon made it clear that further research was still needed. Stillbirth is a hot issue in the United Kingdom, because their stillbirth rate is higher than in almost every other high-income developed country. The statistics are a little frightening, for sure:
4.6 stillbirths for every 1,000 births in women aged between 25 and 29
4.7 stillbirths for every 1,000 births in women aged between 30 and 34
5.5 stillbirths for every 1,000 births in women aged between 35 and 39
7.6 stillbirths for every 1,000 births in women aged over 40
This makes the absolute risk of having a stillbirth one in 182 for moms between 35 and 39, and...
One in 132 for women over 40.
READ Flu Shots Cut Risk Of Stillbirth In Half
This is fascinating, without a doubt. Hopefully, the data and new paper will trigger more research into why the stillbirth rate is higher in the UK than in many other countries is this related to the standard of care, or to other factors? Before any individual woman runs to get induced earlier on, it is good to keep in mind that labor induction comes with its own set of risks. Labor induction does does increase the risk of having a cesarean section significantly, despite what these researchers said about avoiding operative births. Both inductions and c-sections are generally associated with a risk of premature babies, particularly where the date of conception is unclear. Prematurity in turn is associated with a wide range of health problems. Still, keep watching! And please share your opinions in the comments section, if you like!