Sitting in front of the tube watching your favorite programs can be your idea of relaxing after a hard day at work. But a new study has found that watching television for prolonged durations can reduce your life expectancy by as much as five years
Watching Television for Prolonged Durations can Shorten Your Life Expectancy
A sedentary life style has always been denounced by the experts, and television watching contributes to exactly this type of lifestyle. However, its direct impact on a person's life expectancy had not been assessed till now. The recent study published online in the "British Journal of Sports Medicine" states that
watching television for about six hours everyday can reduce your life expectancy by as much as five years
.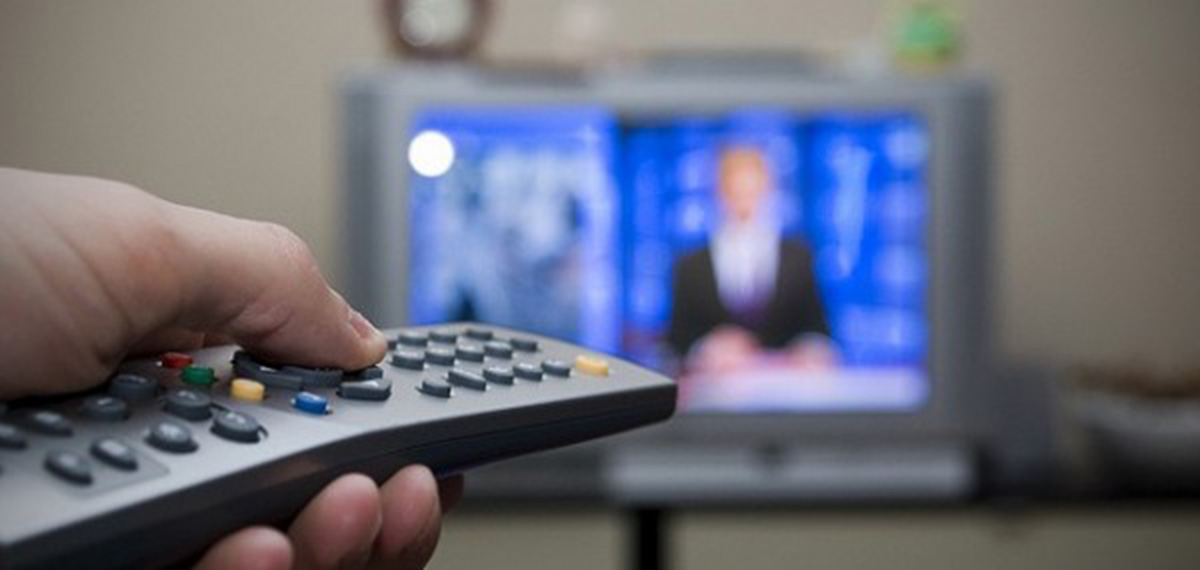 A team of researchers led by J Lennert Veerman, Genevieve N Healy et al based their study on the data obtained from the Australian Diabetes, Obesity and Lifestyle Study, a study that commenced in 1999-2000, and involved more than 11,000 adults above the age of 25. The researchers generated life expectancy tables for people based on their responses to a questionnaire which inquired about their television watching habits. The mortality rates as obtained from the Australian Bureau of Statistics were considered while making the tables. The results of the study showed that there is a reduction in the life expectancy by 22 minutes for every hour of television watched by adults above 25 years of age.
Watching Too Much Television is Comparable to Smoking and not Exercising, in Reducing Life Expectancy
Studies reveal that people spend way too much time in front of TV. According to an estimate, the Australians spent about 9.8 billion hours in front of the tube in 2008. This type of sedentary life style is associated with a higher risk of dying due to heart attack or stroke. The reduced life expectancy, as a result of watching too much TV, is comparable to the reduced life expectancy due to smoking and not exercising.
Read More: Television impact on children's knowledge and behavior
Earlier studies have shown that smoking is associated with a reduction in life expectancy by as much as four years after the age of fifty. Similarly, people who do not exercise or get low amount of exercise tend to live 1.5 years less as compared to people to get moderate amount of exercise. According to the lead author of the study, Lennert Veerman from the University of Queensland, there is a striking similarity between the reduced life expectancy due to these and that resulting from watching television for prolonged durations. The study found that people, who watched TV for an average of six hours every day, tend to live about 4.8 years less than people who do not watch TV. The researchers believe that
not watching TV can prolong men's lives by 1.8 years and women's lives by 1.5 years.
According to Veerman, apart from the sedentary life style, a poor diet resulting from the on screen advertising of junk food can also contribute to the reduced life expectancy. He urges the doctors to advise their patients to curtail TV time apart from eating a healthy diet and exercising regularly.
"Television viewing time and reduced life expectancy: a life table analysis", by J Lennert Veerman et al, British Journal of Sports Medicine, published online Aug 15, 2011, accessed on Aug 22, 2011
"Daily TV Quota of Six Hours Could Shorten Life Expectancy by Five Years", Science Daily, published on Aug 16, 2011, accessed on Aug 22, 2011
"Want to Live Longer? Turn Off Your TV", by Alice Park, Times Healthland, published on Aug 17, 2011, accessed on Aug 22, 2011
Photo courtesy of flashpro on Flickr: www.flickr.com/photos/flashpro/4156535452/