As per a recent study, it has been found that unhappiness in children is one of the primary reasons for their materialistic leanings. Is advertising to blame for this? Read on to find out the correlation between materialism and happiness in children.
Unhappiness in children leads to a loss of self-esteem and there is a strong likelihood in that they will become materialistic. A study was conducted by Suzanna J Opree and her fellow researchers at the Amsterdam School of Communication Research, with the objective of understanding the correlation between materialism and life satisfaction in children.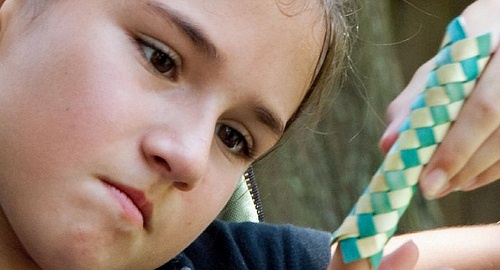 Another objective of the study was to find out the impact of advertising and materialism in children.
The study conducted involved taking a sample of 466 children in the age group of 8 to 11 years out of which about 55% were girls. The study was primarily focused on the tween group as it is believed that materialism typically onsets at the age of 8 when children are able to understand the symbolic meaning of products which is important for the development of materialistic leanings.
These children were asked to fill up two online surveys spaced at an interval of one year. The survey involved asking questions related to life satisfaction, material possessions, and advertising. The children were asked questions related to their happiness while at home and at school. They were also asked questions related to their happiness with their lives, friends, and families. They were asked to rate the importance of material possessions in their lives, and whether these possessions could bring happiness in their lives and win more friends. The questions were devised to gauge the advertisement exposure by analyzing the amount of time spent in watching nine specific television shows which featured the maximum number of advertisements. To interpret the results of the surveys, various structural equation models were devised using these parameters as the variables.
Happier children are less materialistic
The primary outcome of the study was that it was proven that life satisfaction had an effect on materialism in children but only when they were frequently exposed to advertisements. It was found that a happier child was less materialistic in comparison to an unhappy child.
The study proved that unhappy children are more likely to become materialistic over a period of time if they spend hours glued to the television screen.
The children whose life satisfaction quotient was low but spent very less time watching TV did not become more materialistic. One of the main conclusions of the study was that low life satisfaction was a cause for materialistic leanings in children who were frequently exposed to TV advertising.
On the contrary, materialism did not have any effect on the life satisfaction quotient of the children. If the children were happy, they did not feel disappointed about not having what they wanted. This was found true even when they were frequently exposed to TV advertising.
Continue reading after recommendations
"Lower Life Satisfaction Related to Materialism in Children Frequently Exposed to Advertising", by Suzanna J. Opree, et al. Published in the September 2012 issue of Pediatrics, accessed on September 12, 2012.
"Materialism in Children and Adolescents: The Role of the Developing Self-Concept", by Lan Nguyen Chaplin, et al. Published in the 2005 issue of Advances in Consumer Research, accessed on September 12, 2012.
Photo courtesy of 59937401@N07 on Flickr: www.flickr.com/photos/59937401@N07/7214443324
Photo courtesy of kicks01 on Flickr: www.flickr.com/photos/kicks01/4709043339
pediatrics.aappublications.org/content/130/3/e486.abstract
www.acrwebsite.org/volumes/v32/acr_vol32_88.pdf