Amyotrophic Lateral Sclerosis is a rare neurological disease with no cure. This article outlines coping strategies for patients, family members and caregivers that are faced with this devastating disease.
Patients with amyotrophic lateral sclerosis (ALS), a rare neurodegenerative disease, are characterized by a loss of motor neurons, which control voluntary muscle movements such as eating, speaking and walking.
As this disease has no cure, a diagnosis of ALS can be very hard and draining on the patient, as well as their family and caregivers. This article outlines the strategies that patients, their families and caregivers can employ to cope with a diagnosis of ALS.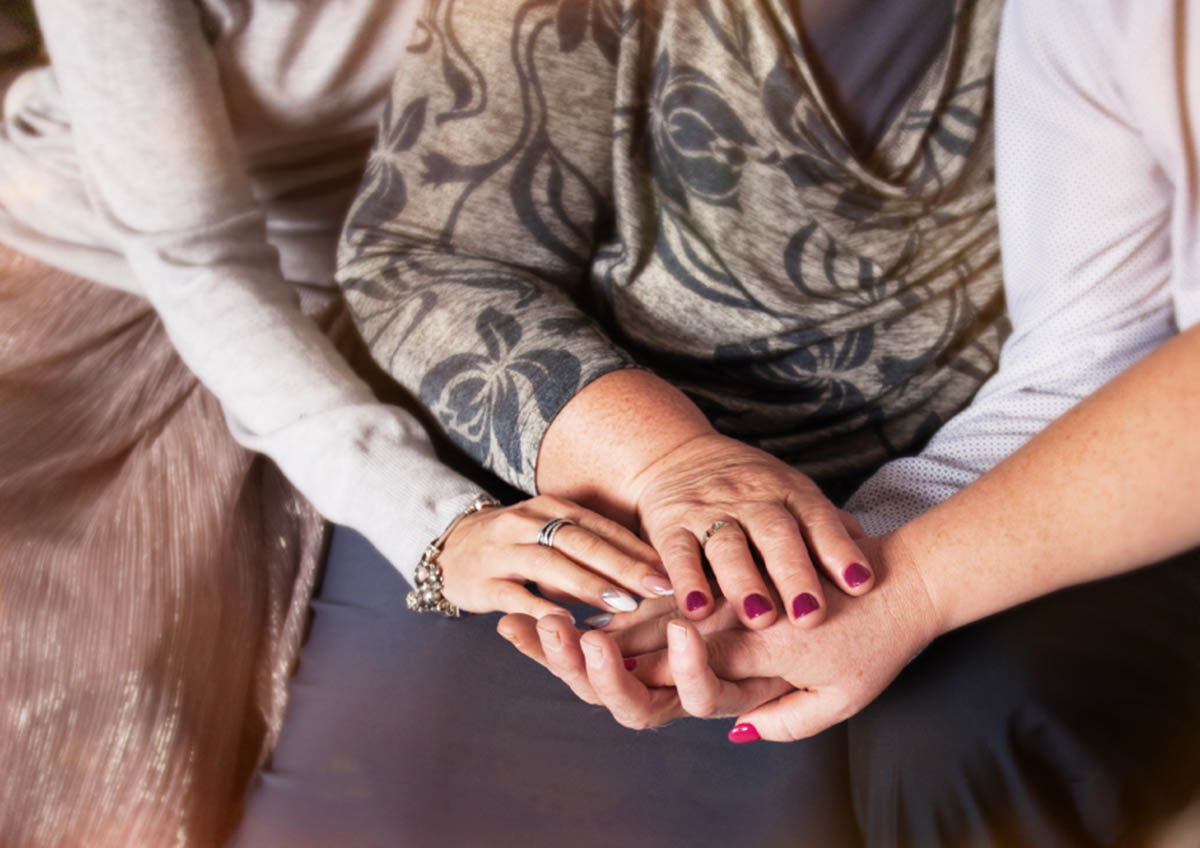 Strategies for patients
1. Allow yourself to go through all the emotions. It's necessary to process all your emotions when you are dealt such a hard blow. It is ok to go through all the stages of grief before you make any big decisions. As there is no cure, you don't have to do make any decisions right away so take your time before you take any next steps.
2. Talk to family and friends. By reaching out to people that are closest to you, it can help yourself and others better cope with the diagnosis. This will also allow them to help and be a part of your life when you need help down the road preparing meals, running errands and so forth.
3. Get educated about ALS. The more you know about ALS the more powerful you will feel in face of the disease. By learning more about ALS, you can also find out the latest in medical research and have a list of questions prepared for your doctor.
4. Pick your treating physician carefully and work closely with them to determine the best treatment option for you. Be actively involved in your treatment decisions as that can help you feel in charge and more powerful.
5. Be a part of a major ALS center as they have multidisciplinary teams that include physicians, psychologists, nutritionists, occupational therapists and other types of specialists.
6. Fulfil your lifelong dreams. This is the time to travel to where you are always wanted and take whatever classes you wanted to take but never got around to.
7. Make important decisions early on. As the disease progresses, you will need to make decisions regarding the type of wheelchair you will need, the type of feeding tube you want and various communication devices. It is best to obtain these things before the disease progresses so you have more time to pick between options.
8. Join a clinical trial. First, think about whether this is something that you want to put your body through. However, joining a clinical trial can make you feel hopeful and is important for the scientific research community.
9. Embrace technology. Technology is very helpful when it comes to being able to be mobile and communicate with people around you. There are several devices that can help record your voice before your vocal cords degenerate. Electrical wheelchairs can help increase your mobility.
10. Be comfortable asking for help. More often than not, your family and friends are going to be happy to help and want to be actively involved in your disease. Thus, don't hesitate to ask for their help.
11. Above all, remain hopeful and positive. Researchers are working all around the world to try and find a cure to the disease. It is important to remain hopeful.
Strategies for caregivers
12. Get educated about ALS. It is important to learn about the different stages of the disease so you know what to expect and how to help the patient as they go through each stage. It is a progressive disease so at some point they will need help with all aspects of their life. Ask the doctor what to expect as the disease progresses. This can help you feel more comfortable with the disease and you can help the patient accordingly.
13. Have a strong group of friends. Being a caregiver is a stressful job that can be very draining. It is important to stay active and social so plan lunches or dinners with friends in order for you have time to yourself. Stay in touch with friends through phone, email, text message, or social media.
14. Connect with other caregivers. Nobody else in your life will know exactly what you are going through except other caregivers so connecting with them through online forums can help you feel less alone. This can also help you learn more about the disease and other coping strategies.
15. Ask for help from other family members or friends. Caregiving for a patient with ALS is a long-term commitment and is often a 24 hour a day job. It is important that you ask for help and don't tackle it alone or else you will burn out.
16. Hire a nurse of aide if possible. Hiring someone that is a professional can be very helpful as they know how to tackle medical issues when they present. However, this is contingent on finances and whether the insurance company will cover it.
17. Watch out for depression. Depression among caregivers is very common. Hence, it's important that you look out for signs of depression, such as feeling sad, empty, hopeless or worthless or if you have trouble sleeping. If you think you have depression, you should make an appointment with a therapist.
18. Take care of yourself. It is important that you don't forget to take care yourself and do things that make you happy such as going for a walk, listening to music, getting a massage or shopping.
Matuz, Tamara, et al. "Coping with amyotrophic lateral sclerosis: an integrative view." Journal of Neurology, Neurosurgery & Psychiatry 81.8 (2010): 893-898.
Young, Jenny M., and Paule McNicoll. "Against all odds: positive life experiences of people with advanced amyotrophic lateral sclerosis." Health & Social Work 23.1 (1998): 35-43.
King, Susan J., Maxine M. Duke, and Barrie A. O'connor. "Living with amyotrophic lateral sclerosis/motor neurone disease (ALS/MND): decision‐making about 'ongoing change and adaptation'." Journal of clinical nursing 18.5 (2009): 745-754.
Photo courtesy of SteadyHealth.com