Tamoxifen is an estrogen receptor blocking agent preventing the stimulatory action of estrogen on the cancer cells. Since more than 70% of all breast cancers are estrogen receptor positive, Tamoxifen is most commonly used treatment in these cases.
Tamoxifen found to Increase the Risk of Diabetes in Women Predisposed to Developing It
Tamoxifen is an important drug in the treatment of breast cancer. It is an
estrogen receptor blocking agent
which prevents the stimulatory action of estrogen on the cancer cells. More than 70% of all breast cancers are estrogen receptor positive and tamoxifen is the mainstay of treatment in these cases.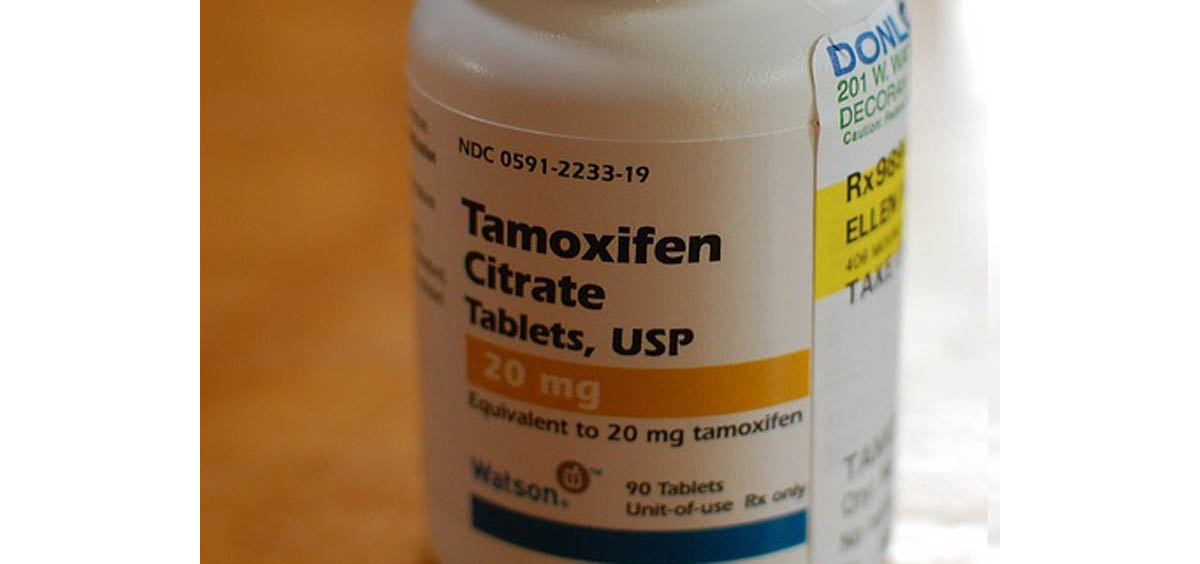 It is also used as a
cancer preventing medicine
in women with more than normal levels of estrogen, who are at an increased risk of developing the disease. However, a new study has found that tamoxifen may increase the risk of diabetes in women predisposed to it.
Type II diabetes
is a condition wherein the sugar levels in the body cannot be controlled. This is because of improper utilization of insulin. Studies done in animals have shown that estrogen plays a role in controlling the
blood sugar levels
. Therefore, it was hypothesized that tamoxifen, because of its estrogen blocking action may affect glucose levels. In a study published in the journal "Cancer", the researchers, led by Lorraine L. Lipscombe, of Women's College Hospital and the University of Toronto in Canada, tried to find out any association between tamoxifen and increased risk of diabetes.
The results of the study indicate that tamoxifen may exacerbate the symptoms of type II diabetes in women who are already susceptible to the condition. Tamoxifen therapy was found to be associated with increased incidence of diabetes in
postmenopausal breast cancer patients
.  
Benefits of Tamoxifen Therapy Outweigh Its Side Effects
The researchers selected more than 14,000 women above the age of 65 who had been diagnosed with early breast cancer between the years 1996 and 2004. It was seen that 10% of them developed diabetes over a mean duration of 5.2 years. Each case was compared with 5 women who did not develop diabetes and acted as controls. After making adjustments for all other confounding factors,
the researchers found that the odds of developing diabetes were one quarter more is tamoxifen users compared to non users
.  
However, the researchers have warned that the study does not imply that tamoxifen is the cause of diabetes in these women. It just increases the risk of diabetes in susceptible women. Moreover, this study was the first of its kind and did not take into account, the effect of tamoxifen on younger women with breast cancer.
The benefits of tamoxifen far outweigh its side effects
. It is an important cancer drug and women taking it should not be alarmed. It is just that they should take special care of their weight by taking a healthy diet and exercising regularly.
The study also did not analyze the effect of aromatase inhibitors on blood sugar.
Aromatase inhibitors
are the drugs which prevent the conversion of androgens, produced by the adrenal glands and the post menopausal ovaries, into estrogen and are used in the treatment of breast cancer.
A woman is normally prescribed tamoxifen for duration of five years. The researchers could not establish any link with diabetes in women who had already stopped taking tamoxifen. Therefore, one can conclude that the studies associating tamoxifen with diabetes are in their early stages, and taking into consideration the role of tamoxifen in breast cancer treatment,
there is no justification at present in stopping the drug
.
"Breast cancer drug tied to diabetes in older women', by Amy Norton, Reuters, published on October 6, 2011, accessed on October 20, 2011. Retrieved from http://www.reuters.com/article/2011/10/06/us-breast-cancer-drug-idUSTRE7955J720111006
"Association between tamoxifen treatment and diabetes: a population based study", Lorraine L. Lipscombe et al, Cancer, published online September 20, 2011, accessed on October 20, 2011. Retrieved from http://onlinelibrary.wiley.com/doi/10.1002/cncr.26559/abstract
Photo courtesy of ellenmac11 on Flickr: www.flickr.com/photos/ellenmac/4769228409