I was the single parent of three children whom are now all grown up and living their own happy lives. It wasn't always easy but I learned some very valuable lessons along the way that helped me and my children live an easier or more simple life.
Whether you are a single parent or a two parent family with children you know how hectic life can be.  Parents work at least forty hours a week.  Kids have school, sports, music, dance, and a seemingly endless list of demands upon your time.  If you aren't careful you will be burning the candle at both ends and eventually the candle will burn out.  There are ways to make yours and your children's lives easier if you just make some adjustments in your routines.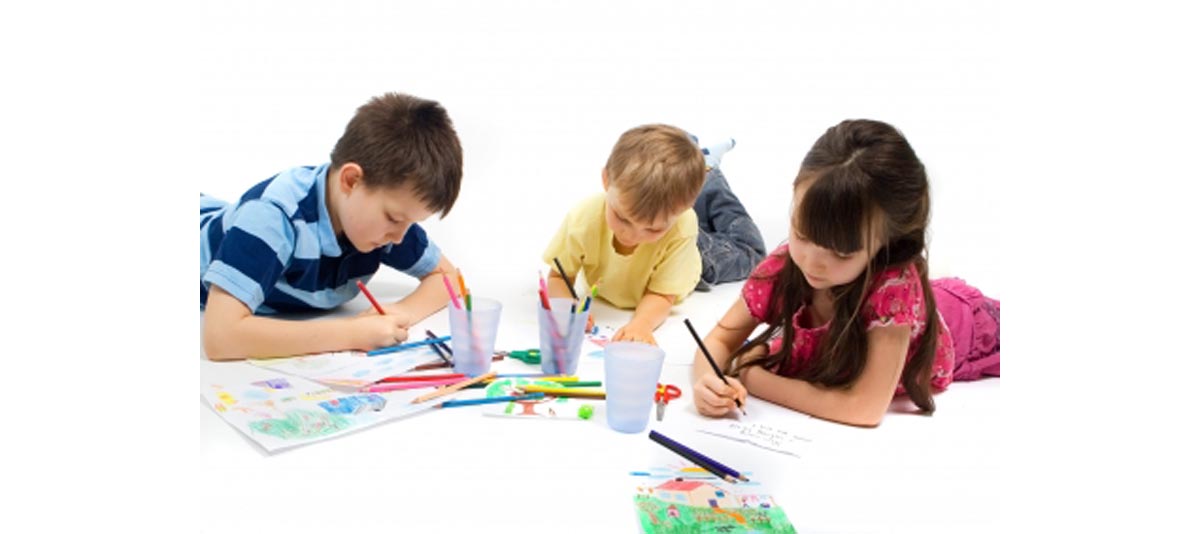 Hanging by a Thread
Many parents are so stressed out from the over-whelming demands they have due to work and what their children need from them; sometimes it just gets a bit too much.  Take a deep breath and learn from where I've been.
Make it a point to get to know the parents of your children's friends.  By doing this you can make arrangements to take turns car pooling the kids to school, practices, or different events.  If your child is playing a sport, have a party and have your child invite all his or her team mates and their parents.  This is a perfect time to discuss the car pooling idea.  The more parents you can get involved in, the better it is for you.  Certainly you can only hold so many passengers in your car; you'll have to figure out how many kids you can car pool safely.  Four is the magic number, including your child.  It is easier if you split the driving up into weeks and not days.  One week it is your turn, the next three weeks it's the other parent's turn.  This made my life so much easier and I felt a great relief from having three weeks off from all that running.
Teach your children how to do certain chores
When your children are old enough, teach them how to do their own laundry.  Let them be responsible for washing, drying, folding, and putting away their own clothes.  This not only teaches them responsibility but it gives them a sense of pride for completing a task by themselves and also makes them feel good about helping you.
Get in the routine of having your kids do their homework as soon as they get home from school.  No television or game playing until homework is done.  If they don't do it right away, they will be up late trying to finish it thus you will have to be up as well helping them.  This makes life easier for both you and your kids because they get it finished and the rest of the afternoon and evening is free time for all of you.  Have a rack near the kitchen area so they can hang their book bags and you can go through them to see if there are notes from teachers or reminders that kids tend to forget to give to their parents.  Don't put off big homework assignments or projects; get started on them as soon as they are assigned and get it over with.
I would often take one day that I was off from work and cook five different meals and then freeze them for the next week's dinner.  In the morning I would take one of the dishes out of the freezer and put it in the refrigerator to thaw.  When I got home from work I would put it in the over and dinner was done.  This is such a life saver, especially when you have kids you have to take and pick up from sports practices or music lessons. 
Mornings always seem to be the hardest thing to get regulated; it's always a scramble to get ready for work and get kids ready for school and by the time you get it all done and you get to work, you're already exhausted.  You may not like this idea, but it worked wonders for me after I got used to it; get up at least 30 minutes earlier than you usually do.  Get yourself ready for work, prepare something for your kids to eat for breakfast, and then wake them up.  Have their clothes already set out the night before so all they have to do is get dressed, brush their hair and teeth, eat breakfast, and then go to school.  That extra 30 minutes gives you breathing room and leads to a less stressful day for you and your children.
This includes your child being sick, you being sick, the parent whom is supposed to be doing the carpooling is sick, etc.  Always have a back-up plan.  Keep the phone numbers of the people you will need to call to proceed to plan B.  Make sure your employer allows you time for such events; sick leave or floating holidays that you can use on the spur of the moment just in case you need to.  Don't be ashamed to ask for help from another parent or friend; they've been in your shoes and will help if you need them to.  Always be prepared for the unexpected as Murphy's Law goes, "If something can go wrong, it will go wrong".   
Relax
Certainly it's not always going to be easy but it can be easier; you just need to change your routines a bit, learn to ask for help, and give yourself room to breathe.  Just making minor changes in your routine will help both you and your children; if you are more relaxed and confident, so will your children.  The secret is getting into good habits and not deviating from the routine.  In order to make your life and your children's lives easier, you have to figure out what is not working and then fix it.