Mosquito bites can be annoying and irritating. At times,they can look nasty. In the United States, the symptoms of mosquito bites are mostly perceived as bothersome. The itch and the swelling can last for days and may interfere with your daily activities.
Annoying and irritating mosquito bites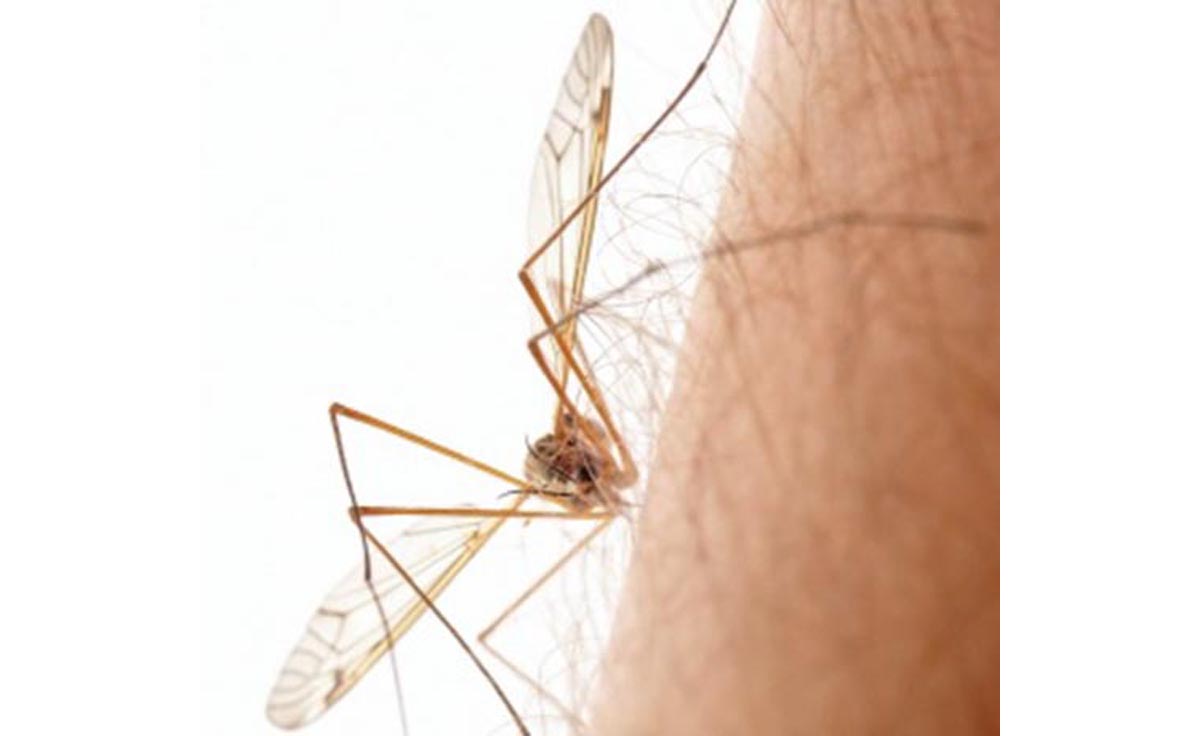 All the scratching may result in ugly scars and in some cases, infections. But in certain parts of the world, all it takes is one mosquito bite to inflict fatal and deadly effects to the human host.

Each year, it is estimated that 700 million people are afflicted with fatal diseases transmitted through mosquito bites. The mortality rate is alarming. Millions of people lose their lives to malaria, an infectious disease resulting from a bite of a female Anopheles mosquito. For this reason, home remedies for mosquito bites should not only consist of cures that relieve the itch but also include effective practices and techniques to avoid them.



What's in a bite?
Not all mosquitoes bite. It does not depend on the species, but on the mosquito's sex. Male mosquitoes mainly feed on flower nectar but female mosquitoes need blood to produce their offspring. The females devour blood every 3 to 4 days in order to lay their eggs. Each species may have its own biting pattern as well. Some mosquitoes prefer to feed on animals, whereas other mosquito species show preference for human blood. Certain mosquitoes like the dengue-causing Aedes are daytime feeders, whereas other mosquitoes like the Anopheles prefer to feed at night.

Have you ever wondered why some individuals are vulnerable to mosquito bites, whereas others are not? Their odor may be the reason. Scientists found that mosquitoes largely depend on olfaction stimulations when locating a host, although visual and thermal stimulations are helpful as well. If your sweat has the right proportions of carbon dioxide, octenol, lactic acid and other compounds, you are most likely to be bitten. In general, individuals who wear floral-scented products and who sweat more are vulnerable to mosquito bites. Men are more commonly bitten than women, whereas adults are bitten more easily than children.

When a host is located, the female uses its proboscis, the mosquito's thin, sharp and elongated mouthpart, to puncture the host's skin and suck up blood for feeding. Because of its structure, mosquito bites are not easily noticed by the host. It is only when the itch and redness occur that the host realizes that he or she has been bitten.

As the mosquito draws blood, it leaves its saliva, which contains protein substances and anticoagulants perceived as foreign invaders by the immune system, consequently stimulating inflammatory and allergic reactions to protect the body from further damage. Histamine is released by the mast cells. These immune responses result in immediate or delayed swelling of the bite area, resulting in the appearance of an itchy, raised and red bump within the first 24 hours of the bite. The saliva can also contain and transmit the disease-causing viruses and parasites.

There is a growing concern as to whether or not mosquitoes transmit the human immunodeficiency virus. It must be emphasized that this virus cannot survive in mosquitoes; therefore, mosquito bites cannot possibly transmit the HIV.


Mosquito bites home remedies
Mosquito bites typically do not cause severe or systemic allergic reactions that require immediate medical treatment. However, severe itching can be a big nuisance. To add, certain people  develop hypersensitivity reactions to mosquito bites. With the use of simple, inexpensive and accessible home remedies, the swelling, itching and other discomforts caused by mosquito bites can be treated and managed effectively.

As soon as you realize that you have been bitten, thoroughly wash the mosquito bite with mild soap, and let cool water run over the affected area. After drying, apply an icepack or a bag of frozen vegetables on the bite to soothe and relieve the itch and the swelling. Ice applications may be one of the simplest home remedies for mosquito bites but it is one of the most effective. Cold temperatures limit the distribution of anti-inflammatory substances to the bite site and numb the area. These actions result in immediate relief of mosquito bite symptoms.

Insect bites can be extremely itchy. But no matter how uncomfortable and irritating they can get, avoid scratching. This may be one of the most important home remedies for mosquito bites as it averts further tissue damage and complications. Your fingernails contain millions of disease-causing bacteria. So scratching the bite does not only worsen the symptoms once the skin is broken but it can also cause cellulitis, a severe form of infection involving the skin and its underlying tissues. Fever, chills, fatigue, skin redness and pain are its common manifestations. If you have these symptoms, it is best to contact your physician, who may prescribe you with analgesics and antibiotics.
 
To relieve the itch, apply ointments or pastes with anti-inflammatory properties to the bite site. Calamine lotion contains zinc and iron III oxide with known soothing effects to irritated skin. Ibuprofen gels and Hydrocortisone creams provide long-lasting soothing effects and are ideal in cases of severe itching. You can also make your own anti-itch paste using products that are usually found in your kitchens. Mix 1 teaspoon of water with 1 teaspoon of meat tenderizer or baking soda, and directly apply the paste over the itchy bump to achieve the much needed relief. Common household antiseptics like rubbing alcohol, iodine solution and peroxide are also effective in relieving the irritation.

Some herbal plants contain natural anti-inflammatory and anti-itch substances, which make them ideal herbal home remedies for mosquito bites. Crushed basil in lime juice, the flesh of aloe vera, a freshly-cut onion, lemon juice, calendula ointments and witch hazel creams can be directly applied to the site to reduce the pain, swelling and itching. Add a few drops of tea tree oil, lavender essential oil or grapefruit extract to a cotton ball, and then dab it on the irritated area for immediate relief. If you have sensitive skin, mix 5 mL of grapefruit seed extract with a little water or vegetable oil. These herbal remedies are accessible and easy to find at your local health food store.

Certain individuals develop severe reactions to mosquito bites. Large areas of swelling, blistering rashes, bruises are only some of the more serious widespread reactions to mosquito bites. If these symptoms occur, consult your physician to obtain the most effective treatment regimen for you. Your physician will most likely prescribe oral antihistamines like Diphenhydramine and analgesics. If the swelling becomes even more severe, oral corticosteroids are prescribed to control the symptoms. 
Read More: Ten Tips For Avoiding And Treating Mosquito Bites
Preventing mosquito bites
Ointments and creams may relieve the itching, but there is no better cure for mosquito bites than prevention. Avoid swamps and tall grassy areas because these spots are most likely infested by mosquitoes. Target the source. Standing water is a good breeding ground for mosquitoes. Old tires, clogged rain and street gutters, unused swimming pools, bird baths, your kids' toys, flower pots, vases and pet bowls are only areas where mosquitoes can thrive. The simple rule is this: eliminate anything and everything that can hold water. Empty out and refill your pet bowls every day. Clean the gutters, fix the leaky faucet, and clean your kids' toys at the end of the day. If you are using the pool, treat it with chlorine.

If you are going on a camping trip, wear long-sleeved shirts, long pants, socks, boots and hats. Tuck in your shirts and avoid wearing sandals to reduce your risk. Apply repellents or insecticides like permethrin to your clothes for added protection.

Use mosquito repellents containing 10 to 30% DEET, or N,N-diethyl-m-toluamide, on exposed areas, especially on the back of your neck, arms and ankles. These body parts are commonly overlooked. DEET-containing repellents, such as Cutter, Off!, Sawyer and Ultrathon, are safe for human use, if applied appropriately. They can be used on children older than 2 months of age.

Because mosquitoes are attracted to body odor and to carbon dioxide production, it is recommended to limit your activities and avoid sweating if you are in a mosquito-infested area.

Home remedies for mosquito bites relieve the swelling, the itch and pain and prevent infections. But even if these remedies result in satisfying results, prevention is still your best defense against the symptoms and complications of mosquito bites. Learning to mosquito-proof your homes can be life-saving.
Fleming, N. (2007, August 30) Why some people are prone to mosquito bites. Telegraph.
Fradin, M. (1998). Mosquito and mosquito repellents: A clinician's guide. Annals of Internal Medicine, 128(11). 931-940.
Fradin, M. & Day, F. (2002). Comparative efficacy of insect repellents against mosquito bites. The New England Journal of Medicine, 347(1), 13-18.
Zielinski-Gutierrez, E., Wirtz, R. & Nasci, R. (2009). Protection against mosquitoes, ticks and other insects, and arthropods. Retrieved on July 3, 2010
www.telegraph.co.uk/science/science-news/3305140/Why-some-people-are-prone-to-mosquito-bites.html
wwwnc.cdc.gov/travel/yellowbook/2010/chapter-2/protection-against-mosquitoes-ticks-insects-arthropods.aspx