Millions of African teenagers who were infected with HIV in the womb are now becoming sexually active at the same time as the medications they have been taking are becoming less and less effective.
The AIDS crisis in Africa seemed to be abating, but in the last year or two it seems to be once again spiraling out of control. The response of public health officials in Africa, however, presents some good ideas for "poz" people all over the world.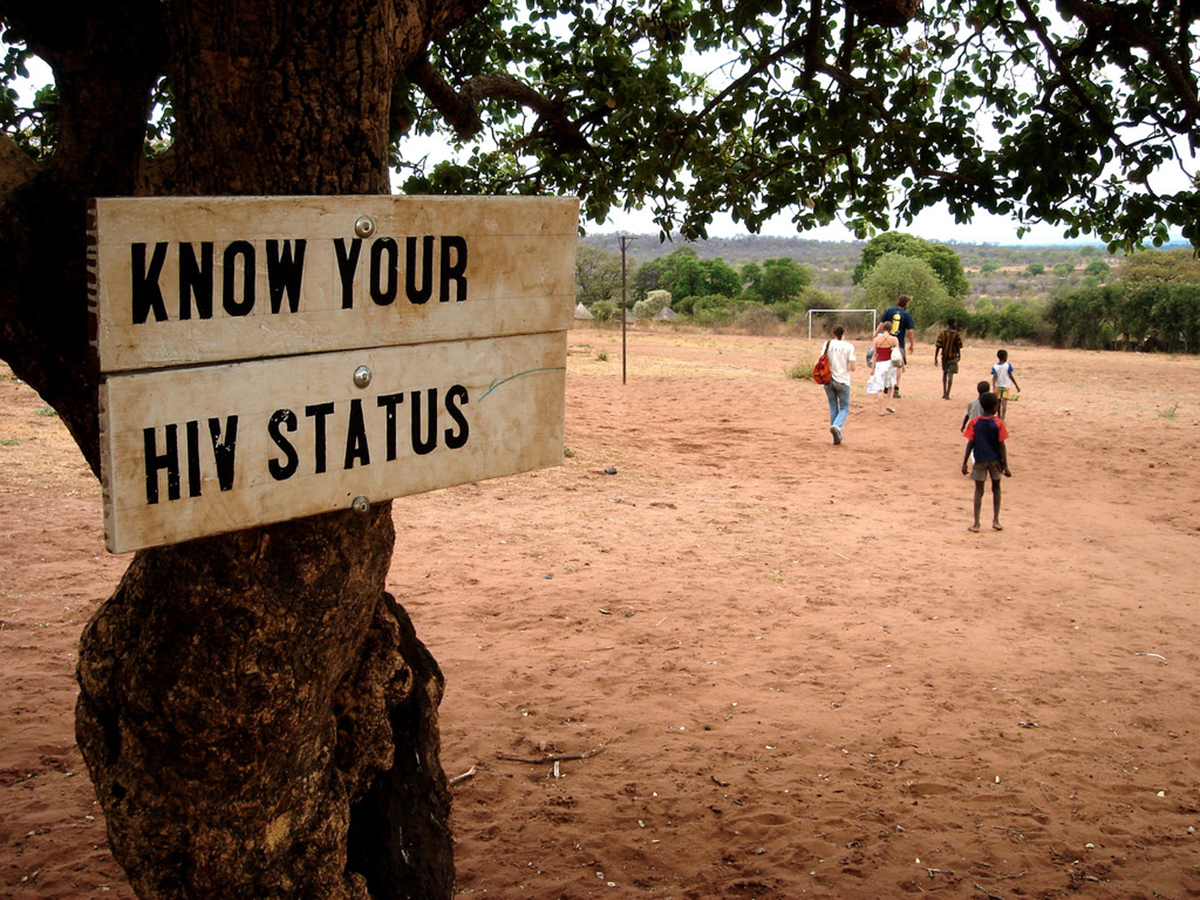 Just How Bad Is the HIV Crisis in Africa?
The Republic of South Africa keeps reliable statistics on the numbers of its HIV-positive citizens. In South Africa, the number of people aged 10 to 19 who have HIV has increased 1600 percent over the last 10 years, to approximately 237,000. A very few of these infectees caught the virus during sex. Most were infected at birth. New prophlyactic measures make mother-to-child transmission relatively rare, but they were not available when these South Africans were born. HIV rates in newborns and in children under the age of five are going down, but in teenagers, not only are many more teens dealing with the disease, more of them are not getting treatment that keeps the disease under control. Among 10- to 14-year-olds, about 69 percent are not progressing to AIDS. Among 15- to 19-year-olds, only about 62 percent are not progressing from HIV+ status to full-blown AIDS, according to  Mhairi Maskew,  Senior Researcher at Health Economics and Epidemiology Research Office in Cape Town.
Other countries in sub-Saharan Africa fail to keep reliable statistics but probably are experiencing the same trends.
What Is Being Done About the Teen HIV Crisis in Africa?
Unlike many states in the United States, the government of South Africa does not have any expectation that teens won't have sex, even if they have HIV. Neither is the government counting on teens to buy and use condoms before they have intercourse. Instead, public health officials are encouraging teens to use a medication called PrEP.
What is PrEP?
In the United States, this drug is known as Truvada. It's a combination of two antiviral drugs that, if taken just before and for two days after sexual intercourse greatly reduces (but doesn't completely eliminate) the chances of getting an HIV infection. Studies of use of the drug by gay men in California suggest that it reduces the risk of transmission on average about 86 percent. In the United States, Truvada is a medication that is taken every day, but in South Africa, PrEP is an "on demand" drug, only taken when one has sexual intercourse or in anticipation of having sexual intercourse right away.
READ Early Start Of HIV Treatment Benefits Patients' Long-Term Health
The South government has found that about 75 percent of HIV+ teens are willing to take the drug. Critics complain that the medication encourages promiscuity and discourages the use of condoms, which would stop or reduce the transmission of other sexually transmitted diseases and prevent pregnancy. In the United States, ironically, surveys find that users of Truvada are more likely to use condoms because taking the drug reminds them of their vulnerability to AIDS. In South Africa, however, arguments against the use of the medication are also made on grounds of morality.
Continue reading after recommendations
Britta L. Jewell, Ide Cremin, Michael Pickles, Connie Celum, Jared M. Baeten, Sinead Delany-Moretlwe, Timothy B. Hallett. Estimating the Cost-Effectiveness of Pre-Exposure Prophylaxis to Reduce HIV-1 and HSV-2 Incidence in HIV-Serodiscordant Couples in South Africa. PLoS One. 2015. 10(1): e0115511. Published online 2015 January 23. doi: 10.1371/journal.pone.0115511 PMCID: PMC4304839.
Photo courtesy of london: www.flickr.com/photos/london/75148497/
Infographic by SteadyHealth.com
Infographic by SteadyHealth.com