No new ebola cases have been reported in Liberia for over a week, but does that mean the fight against the deadly virus has been won?
No new ebola cases have been reported in Liberia for a whole week for the first time in 10 months, the World Health Organization announced. Does this mean that the deadly epidemic that has cost almost 10,000 lives is finally coming to an end?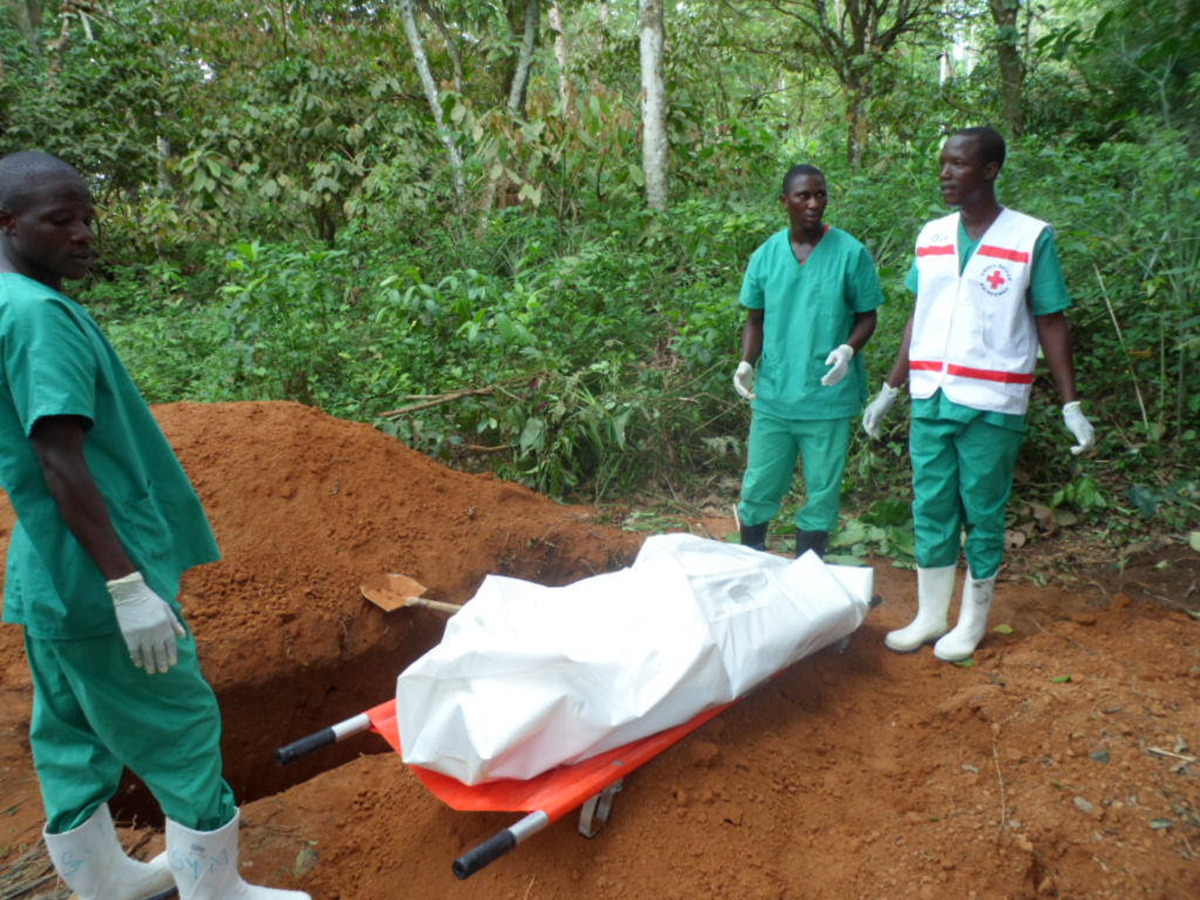 With ebola no longer being the focus of international news, people who don't live in endemic areas can easily get the impression that the disease is now under control. The announcement that no new cases have been reported in a week certainly inspires optimism, but are ebola deaths now a thing of the past?
What's Happening With Ebola?
The WHO points out that people in Liberia are still weary of bringing their relatives into ebola clinics, and that surveillance is sub-optimal because of the low number of samples. In other words, "no new reported cases" does not necessarily mean "no new cases". Another big danger lies in the fact that people are incredibly mobile, rapidly moving between Liberia, Guinea, and Sierra Leone. 
World Health Organization spokesperson Gregory Hartl warned: "We look at the three countries as really a single country, so while it's good news that Liberia itself has no new cases, the populations are so mobile in that region that there could easily be re-importations of cases."
He added that "we have to get down to zero in all three countries before we can consider this thing beaten."
So, what's happening in Sierra Leone and Guinea? A total of 51 new infections were reported in Guinea. Only half of those happened after confirmed contact with ebola patients, and some of the cases were only identified during post-mortem exams. Sierra Leone, meanwhile, saw 81 confirmed new cases, of which 26 struck people in the capital of Freetown. That's much less than before, but the ebola virus is highly contagious and can easily spread again.
The continuing infections lead the World Health Organization to conclude that people in the areas where ebola is endemic have not yet understood the need for isolation or treatment. Ebola is still not being dealt with adequately, in other words, and we'll continue to see new infections and deaths until protocols are followed strictly. Unsafe burials of people who succumbed to ebola pose a particular threat. 
A 'Marshall Plan' To Fight Ebola
Earlier in the week, hundreds of delegates from all over the globe met in Brussels to talk about long-term strategies to fight the deadly ebola virus. While fund-raising is an integral part of the fight against ebola, international cooperation and organization are key aspects as well. Ellen Johnson Sirleaf, the president of Liberia, believes a "home-grown regional approach" is the best bet. 
She said: "There is no doubt that this will require significant resources, perhaps even a Marshall Plan... We believe however that this can be achieved through allocation of the additional resources committed by the European Commission. Resources can also be sourced from the Catastrophe Containment and Relief Trust Fund established by the International Monetary Fund and by regional envelopes by the World Bank and the African Development Bank."
The fight against ebola has now reach its "second phase", the UN said this week. It is, however, important to keep the international community involved in the process of eliminating the virus and helping the affected region recover from all the damage ebola caused.
See Also: Ebola: Transmission, Prevention And Symptoms
Shockingly, less than half of the $5 billion pledged to help Guinea, Sierra Leona and Liberia in their fight actually materialized. Ebola, however, has the potential to affect all of us, and fighting it should be a global effort.