A US citizen who was suspected to have ebola tested negative for the highly contagious and frequently deadly virus. This means Ghana is still ebola-free.
A US citizen who had been quarantined at the private Nyaho Clinic in Ghana's capital, Accra, has tested negative for the deadly and highly contagious ebola virus. The virus has already killed more than 460 people in Guinea since the beginning of the outbreak in February, and has since spread to Liberia and Sierra Leone as well.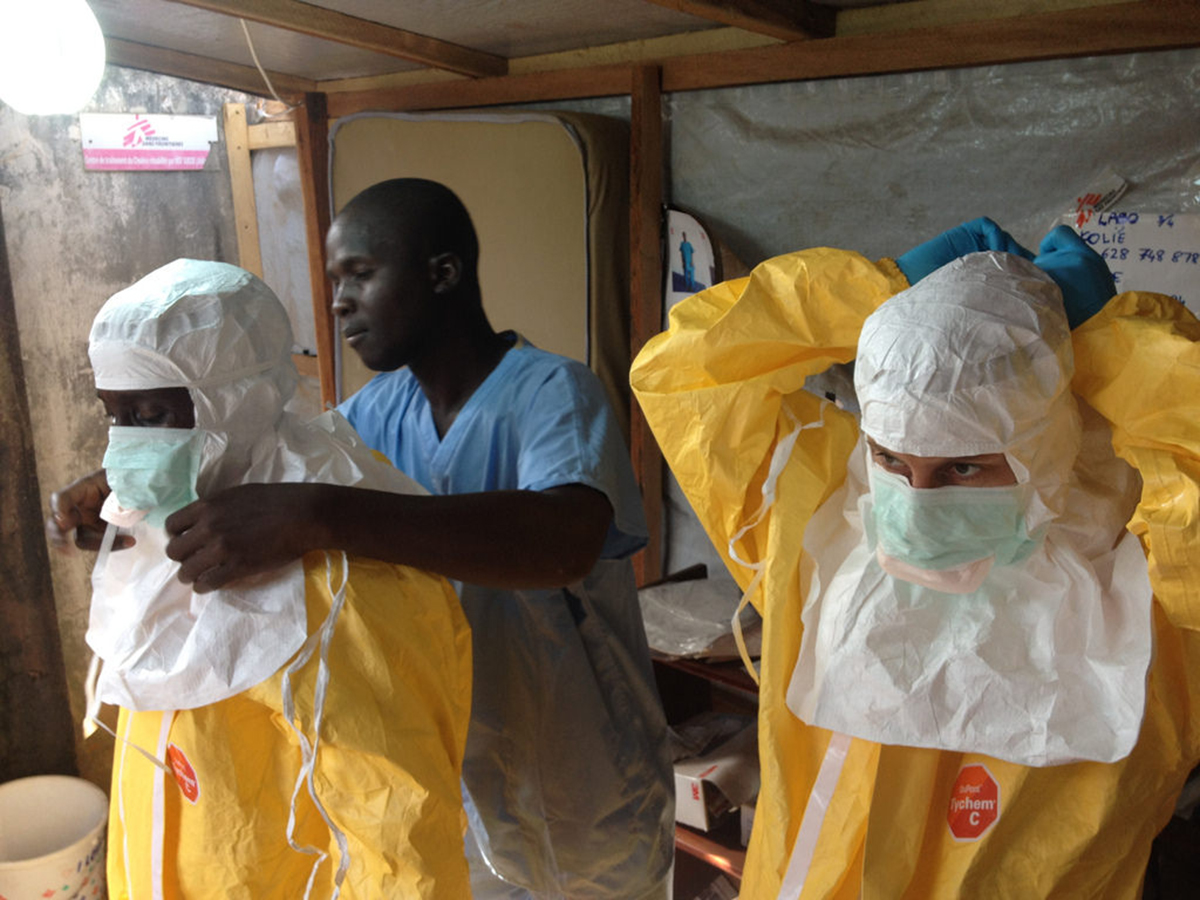 While the US embassy in Accra confirmed a US citizen was tested, the patient's identity has not been disclosed. Officials in Ghana explained that the man was quarantined and tested for ebola because he feel ill after having visited Guinea and Sierra Leone. Precautionary measures were immediately taken.
The whole clinic was quarantined and staff provided with protective clothing, signs that Ghana was already preparing for possible cases of the virus. 
While officials in Ghana advised people to "stay calm", that might have been a hard task considering the fact that ebola kills up to 90 percent of patients after fever, vomiting, diarrhea and bleeding. Fortunately, the follow-up message that Badu Sarkodie, head of disease surveillance at the Ghana Health Service, gave the press was a simple one: "It's negative."
Back in April, a 12-year old girl suspected to have the ebola virus also tested negative in Ghana. The new negative test means there have been no confirmed cases of ebola in Ghana.  
What Do You Need To Know About Ebola?
The virus first made its appearance in 1976 during two simultaneous outbreaks. One was in Nzara, Sudan, and the other in Yambuku, Democratic Republic of Congo. The Congo outbreak happened near the Ebola river, and that's how the virus got its name. The ebola virus is actually one of three members of the filovirus, and five separate species have been identified. Only the species that have appeared in Africa are known to have killed people. The two species that appeared in Asia have been known to infect people, but they did not get ill or die. 
Ebola infected people after close contact with the blood, organs, or excretions of infected animals including monkeys. Now that it is present among the human population, the disease can easily be spread from human to human. Because of its highly contagious nature, many healthcare workers were infected in the past. This is why Ghana's response, in which the whole clinic was quarantined and protective clothing provided to healthcare workers, was the right approach. 
Symptoms include sudden fever, feeling very weak, headache, sore throat and muscle pain. Vomiting, diarrhea, rash, impaired liver and kidney function, and in some instances internal and external bleeding, follow.
Symptoms can appear between two and 21 days following infection. This incubation period explains why officials in Ghana were so concerned when they heard the US citizen had been to Guinea and Sierra Leone during the weeks before his symptoms appeared. 
See Also: Concerns About Ebola Virus Outbreak Rise
The World Health Organization explains that malaria, typhoid fever, shigellosis, cholera, leptospirosis, plague, rickettsiosis, relapsing fever, meningitis, hepatitis and other viral haemorrhagic fevers should be ruled out before the ebola diagnosis is made. Once the diagnosis is made, no treatment is available. No preventative vaccines exist. Only supportive care is available, and up to 90 percent of patients succumb to the disease. The most effective way to avoid the disease is not traveling to areas where outbreaks are ongoing.