Enterovirus 68 has recently caused many parents to be seriously concerned about their children's health and safety. Also called EV 68 or EV-D68, it causes a respiratory illness that could be as mild as a cold or severe enough to threaten a child's life.
The recent worldwide concern over the deadly Ebola virus that continues to plague West Africa has overshadowed news about another virus that has also claimed the lives of at least six children in the US. Enterovirus 68 (EV 68 or EV-D68), which was formerly known to cause sporadic infections since it was discovered in 1962, has been causing hundreds of children in various states to become seriously ill in the last two months. While only a limited number of people are at risk of acquiring Ebola infection in Northern America, more people are at risk of contracting EV 68 anytime, anywhere in the US. This is why people must be more concerned about the recent outbreak of EV 68 than Ebola.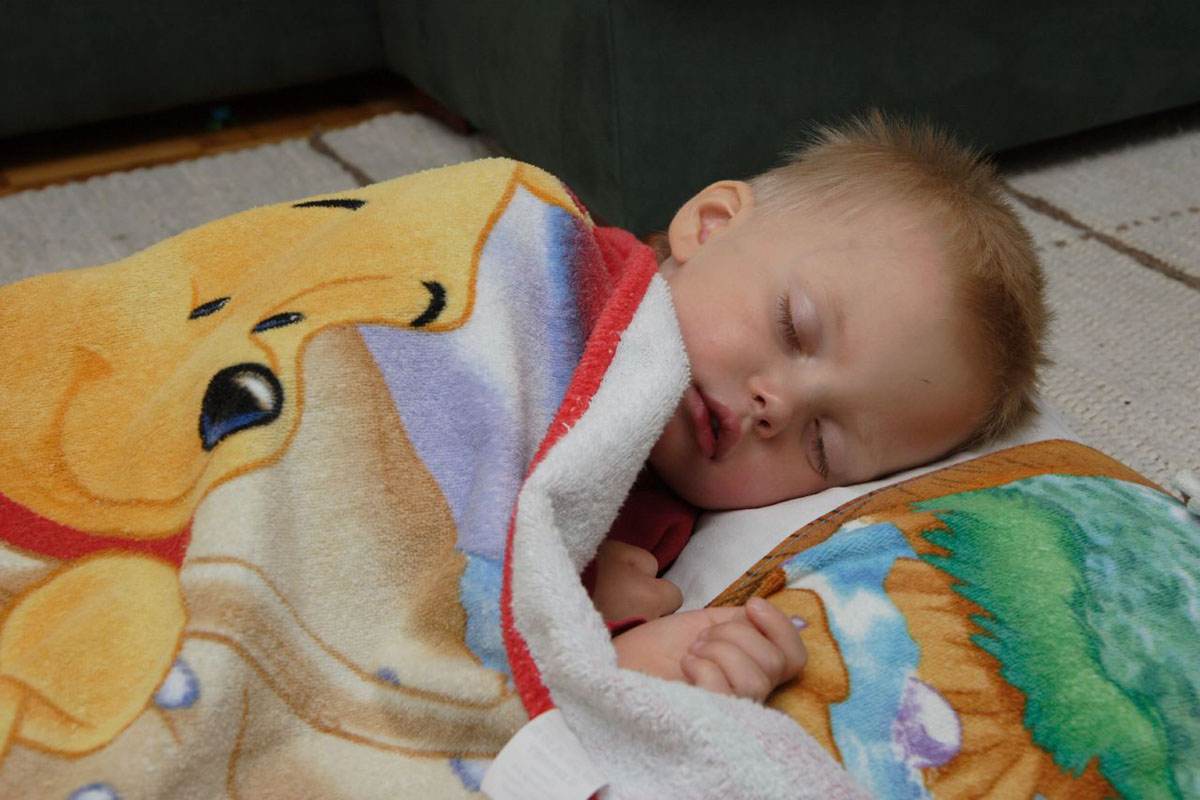 What is Enterovirus 68?
EV 68 is just one of more than a hundred enteroviruses that cause human infection.
Enteroviruses are a common cause of various respiratory and gastrointestinal illnesses in the US infecting 10 to 15 million people each year, according to the US Centers for Disease Control and Prevention (CDC).
While most people may suffer from mild symptoms, young children and people who have low immune resistance may suffer from severe complications and even death. This year, there has been a wave of severe respiratory infections due to EV 68 that has affected several states, including Canada. This has prompted CDC to develop a new test that can help diagnose the disease faster. There has been a backlog in the diagnosis of cases because the CDC, which has its headquarters in Atlanta, has been receiving and processing hundreds of blood specimens from seriously ill children all over the country.
A person who is infected with the virus may experience common symptoms such as a fever, runny nose, coughing, sneezing, and muscle aches.  However, some people have more severe symptoms, such as wheezing and difficulty in breathing, especially those who have asthma or other lung problems. Low blood oxygen levels can result, which can lead to death. Rarely, it can also cause muscle paralysis and inflammation of the heart or brain.
How EV 68 Spreads
Anyone can catch the virus because it spreads like the common cold – by inhaling the germs from someone who coughs or sneezes, or by touching their face or hands and other contaminated surfaces. The virus may be found in one's saliva and other body secretions.
Anyone can get infected, but very young children up to the age of 16 years are especially vulnerable.
In addition, anyone who has a weak immune system can develop serious complications.
See Also: Immune System Boosters for Children and Parents
The rapid spread of the virus in August and September coincided with the opening of classes, which indicates that it easily spreads through close contact with infected persons. Not much is known about the virus, which has not been seen to cause this much of trouble since it was discovered. Experts speculate that in the past 10 to 15 years, the virus may have evolved or mutated into different sub types, which has caused it to become more easily transmissible or contagious. Furthermore, it seems to affect children more severely than adults, prompting many parents to become worried about the virus.
Continue reading after recommendations
Washington Post. What is Enterovirus 68, the mysterious illness that is sickening hundreds of children?http://www.washingtonpost.com/news/to-your-health/wp/2014/09/08/what-is-enterovirus-68-the-mysterious-illness-that-is-sickening-hundreds-of-children/ NY Times. After Death of New Jersey Boy From Enterovirus 68, Worry Grows Among Parents. http://www.nytimes.com/2014/10/07/nyregion/after-death-of-eli-waller-new-jersey-boy-from-enterovirus-68-worry-grows-among-parents.html? Today. What parents need to know about enterovirus D68. http://www.today.com/health/enterovirus-d68-what-parents-need-know-2D80189644 Huffington Post. New Enterovirus 68 Test Will Examine Spike in Illness Cases In Kids. http://www.huffingtonpost.com/2014/10/14/enterovirus-d68-test_n_5984620.html WebMD. What Is Enterovirus D68? http://www.webmd.com/children/enterovirus68-infection Medscape. Enteroviruses.http://emedicine.medscape.com/article/217146-overview
Photo courtesy of Miika Silfverberg by Flickr: www.flickr.com/photos/miikas/246291664
Photo courtesy of Nick Nguyen by Flickr: www.flickr.com/photos/nicktakespics/3227330677
www.washingtonpost.com
www.nytimes.com
www.today.com
www.huffingtonpost.com
www.webmd.com
medscape.com