We usually come across research students logging in hours at the library trying to draft their research article or thesis only to be rejected by their guide after the first draft.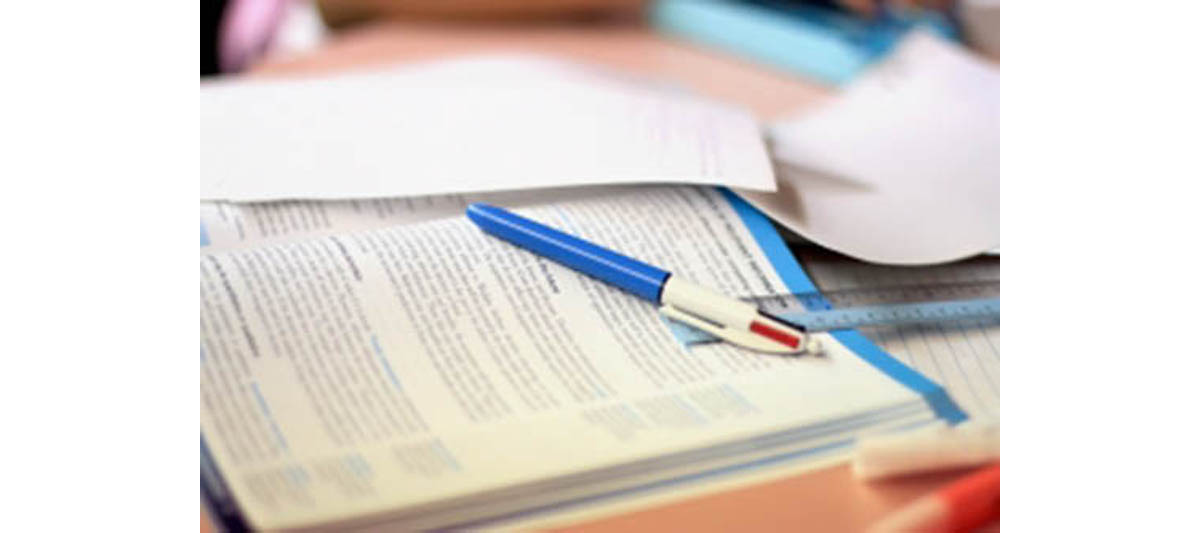 Now imagine how these same students would feel if their research paper is being quoted or worst still included in one of the magnificently written articles published by major pharmaceutical companies? Forget being shocked, their 3 or 4 or more years of research would seem to have no value or recognition. In cases like this where is the professionalism? Or the ethical gravity of the situation?
We are aware of medical writers, the ones who write technical papers or clinical research studies in medical journals. Here the main aim is to communicate a particular scientific information to healthcare professionals or the general public. But what we are unaware of is that most of these research papers and tidies are being published in renowned journals and magazines under the name of the medical writer not the ones who have actually pursued the study.
This is what is called Medical Ghostwriting.
It is the practice of secretly or openly (for the purpose of commercial gain) authoring journal articles published by sidelining the actual researchers who carried out the study.
These published articles have the power to propel the pharmaceutical company or rather the drug manufactured by a particular company to great heights as doctors rely on these articles to make important decisions concerning the various aspects of the drug and its treatment objective.
It serves as an excellent tool for marketing because physicians and health care providers will blindly accept the articles for being genuine after just noticing the name of the institution or authors who have conducted the research. But the actial truth is that it has been ghostwritten by someone else who is no way associated with the research or worse still familiar with the proceedings.
No doubt they are perfect advertising gimmicks, but getting it wrong, can have dire consequences.
Why does medical ghostwriting take place?
To gain authorship for an article the three criteria needs to be fulfilled which is;
1.    The author needs to substantially contribute toward the conception and design, acquisition of data, or analysis and interpretation of data
2.    The author needs to take part in drafting the article or revising it critically for important intellectual content
3.    The author needs to produce the draft for final approval before publication.
Keeping this in mind it is not possible for medical writers to be termed as authors, therefore they are just ghostwriters. The individuals who are responsible for the research paper are therefore mentioned as authors, whereas the truth is they have hardly written most of the content.
It is a form of cheating as the authors simply attach their names without being a part of the investigation or scientific research. It also adds as an advantage for the authors as authorship of scientific papers enables you for better job prospects in universities and universities whose professors engage in such activities have a better advantage than others.
Harvard Medical School has been known to prohibit faculty members from engaging in such unethical authorship through its authorship policies, which state that only those who have made a substantial, direct, intellectual contribution to the work cane be listed as an author.
Yet it is not banned.
For colleges that still do not employ these policies like New York University, Brown University and Baylor College of Medicine, etc a proposal was made to reduce the prevalence of ghostwriting and employment of a strict ban by the deans of academic medical centers.
Why should ghostwriting be banned?
Many pharmaceutical companies employ ghost writers to shape the medical literature in subtle ways to suit their needs, thereby aiding in the promotion of their product. But these subtle changes that are made by non-medically inclined authors tend to mislead clinicians and doctors about the actual risk and benefits associated with medicines. Thus posing a severe threat to public health and well-being by misleading them on the decisions they need to make with regards to treatment, efficacy, etc.
It is said that ghostwritten articles on reofecoxib may have led to fatal injury because the health care providers and patients were misinformed about the risks of the drug.
Also a controlled trial on paroxetine in adolescents was ghostwritten to be "well tolerated and effective for major depression in adolescents", but the reality was that in all 8 protocols of the actual study it was shown to be negative for efficacy.
With these two major lapses in the pharmaceutical industry, it is imperative to pose a ban on medical ghostwriting for the sole purpose of safeguarding the public health.
Many papers have been published which lists major pharmaceutical companies that have conducted the trials on their manufactured drugs but have selected only the data they wanted to present. They then employ a known scientist to author the paper.
Major drug multinationals like Merck, Wyeth, etc are all players of this game. Wyeth was brought to light over the promotion of its Hormone replacement Therapy Premarin when it swept the risks of breast cancer and heart disease associated with it under the carpet and promoted it as beneficial.  This was done by paid medical writers in order to promote the company's products.
After a federal study went underway, Wyeth has changed its policy and it now requires only a scientist at Wyeth or a Wyeth- sponsored writer to write scientific articles.
Read More: Long Awaited Rule Reveals Relationship Between Doctors And Pharmaceutical Manufacturers
In a nutshell, the scientific industry is filled with articles masquerading as reports of what the authors choose to impart not what information they should impart. Apart from being unethical, these scientific reports misguide the public as well as clinicians and health care providers. They also seed a sense of distrust in the drug industry because of its affinity towards commercial rather than human interest. This distrust of the products of the drug companies results in the distrust of the entire medical processes and science harboring it. Causing one to have second thoughts about clinical science itself.
What is very disheartening is that even after all this ghostwriting is generally not prohibited within institutions that train physicians and improve the public health. Therefore academic centers in a way back pharmaceutical companies to shape the medical literature in their favour for the sole purpose of commercial gain.
Moffatt B, Elliott C (2007) Ghost marketing: pharmaceutical companies and ghostwritten journal articles. Perspect Biol Med 50: 18–31PLoS Medicine Editors (2009) Ghostwriting: The dirty little secret of medical publishing that just got bigger. PLoS Med 6: e1000156. doi: