Since the introduction of the smartphone, many applications (apps) have been developed and are used to aid people with various projects. Many apps have been developed regarding health and well-being and doctors are making use of some important ones.
Most of our actions are carried out on our smartphones since we live in a digital age. Technology is advancing and the world is becoming more accessible which has made discovering information so much easier. People are becoming more health conscious and this has led to many using their smartphones to be able to manage their own health.
Health care professionals are also using these technological advances to improve their knowledge and their practices. With all this information being available at one's fingertips, there is no more excuse of not being up to date with the latest medical advances.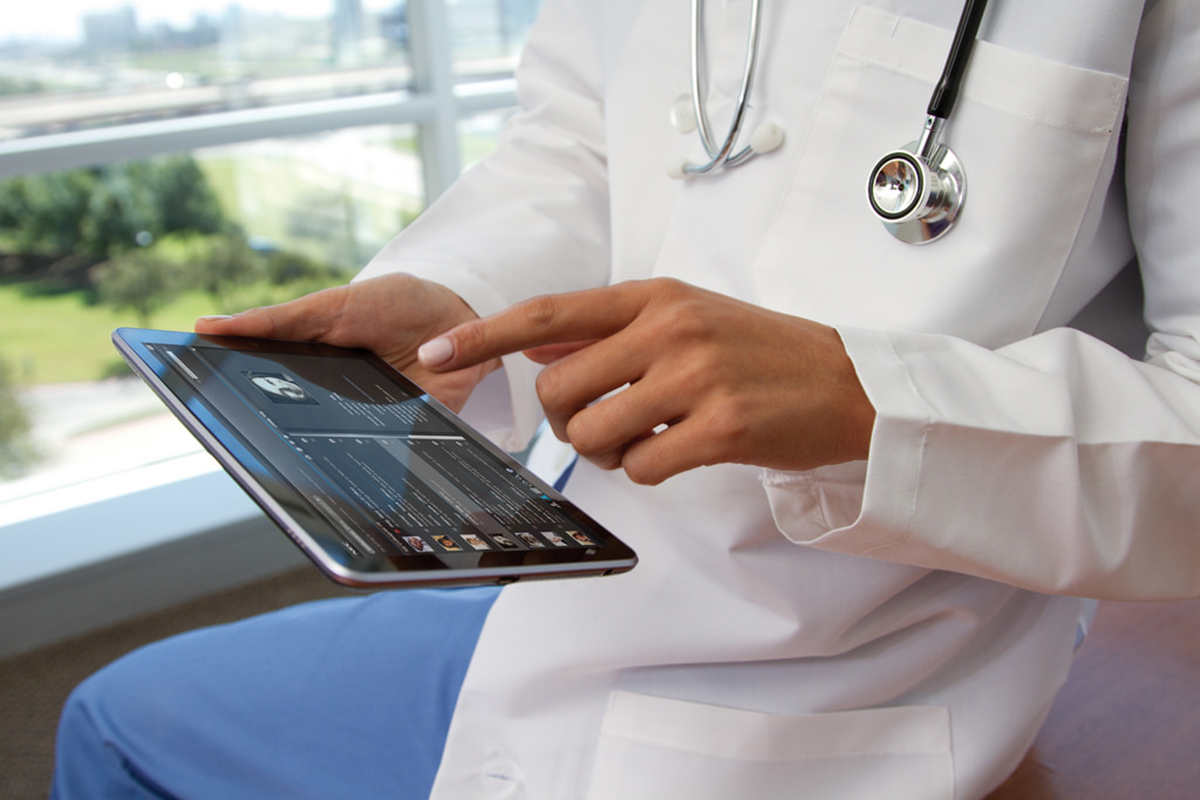 There are over 97,000 medically-related apps available in all the major app stores. This article will focus on some of the most popular apps being used by doctors today.
Read by QxMD
This is an app which centralizes all of ones medical journals and literature and is available for Android and iOS compatible devices. This app allows one to download and read (in a magazine format) journals, studies and articles from various sources such as Pubmed and open access journals.
Most of the content is free but some Pubmed entries and journals may only be available with a subscription to an institution.
Epocrates 
This app is used by medical doctors to look up various information regarding medications, to consult with their own peers as well as calculate certain measurements such as the body mass index (BMI).
It's available for Android and iOS devices and is free to download. The content is also mostly free, but access to additional functions such as laboratory guides, information on diseases and alternative drugs requires the purchase of Epocrates Essentials at a cost of $159,99 per year.
Doximity
This is an app which accesses the biggest medical professional network in the United States and more than 40% of these doctors are members. It is used to communicate amongst themselves regarding patient cases, as well as read information regarding career management and up to date medical news. Doximity was developed to be exclusively used by healthcare professions and is HIPAA-secured.
One has to sign up to be part of Doximity but this is a free membership and the content is also free. It is also available on both Android and iOS devices.
NEJM This Week
Probably one of the most popular and influential journals, the New England Journal of Medicine also has an app where one can access and read recent articles and even listen to audio summaries of these articles. 
It also includes findings on the most recent studies as well as videos of certain medical procedures and images of medical conditions.
It is free to download and access but only available on iOS devices.
READ The End of Doctors in the US Health System?
Figure 1 
This is a network of nursing and medical professionals where information regarding patient cases and treatments are discussed safely. Over 100,000 members belong to this community where users search, send and comment on pictures found in this app's database.
This is an excellent app when one is dealing with a rare condition, as the chances are one will find the answer in this app. 
The patients' faces are blocked and all identifying information is removed to protect their privacy. 
The app is free to download and available on Android and iOS.
Continue reading after recommendations