Gamma hydroxybutyrate, or simply GHB, is a very powerful, rapidly acting central nervous system depressant. It was first synthesized in the 1920s and was used as a pain reliever.
Some researches have proven that GHB is produced naturally by the body in small amounts but its physiological function is unclear.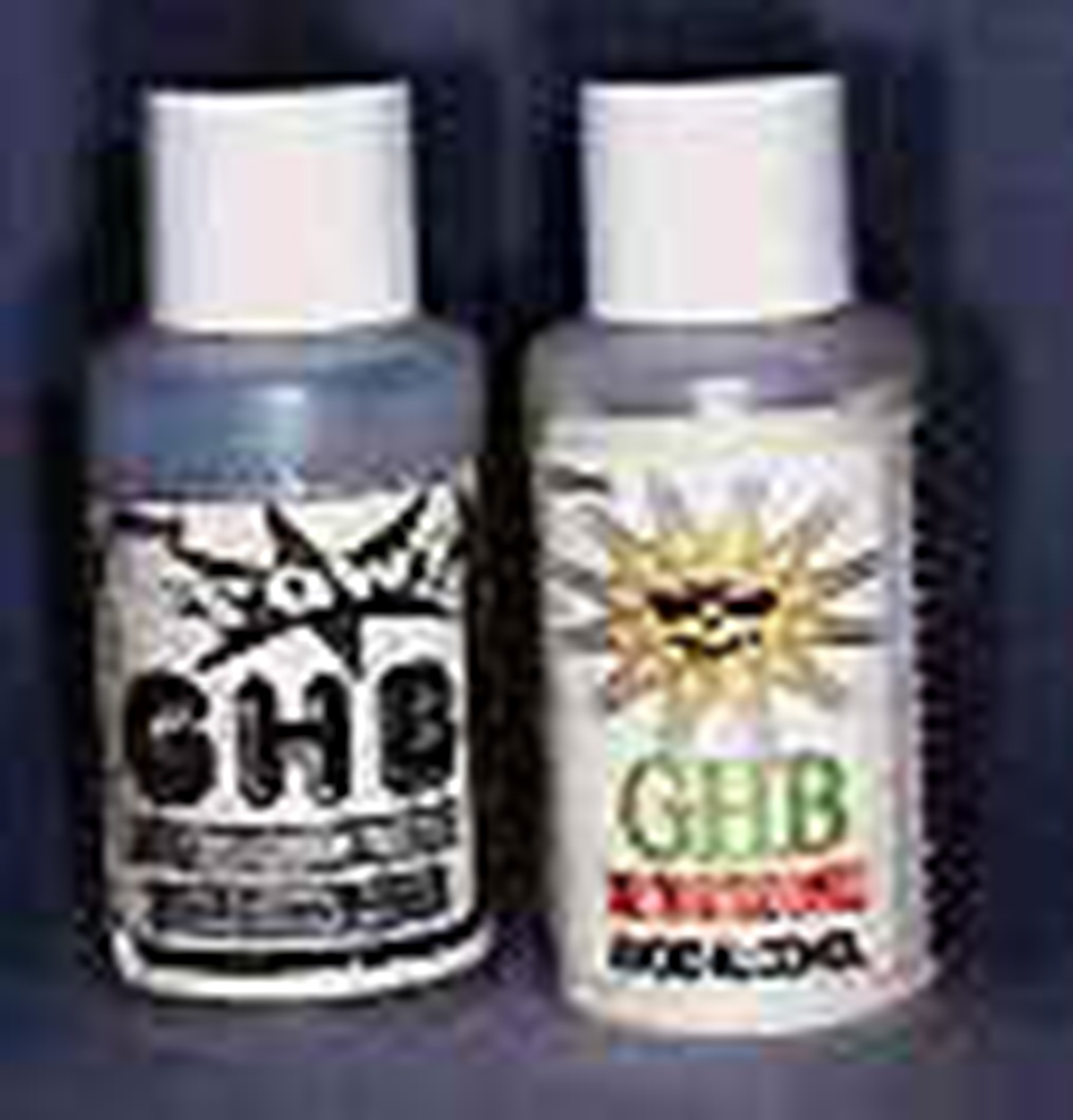 The law and abuse
GHB was sold in health food stores as a performance enhancing booster until the Food and Drug Administration banned it in 1990. It is currently marketed in some European countries as an adjunct to anesthesia.
GHB is abused for its ability to produce euphoric and hallucinogenic states and for its alleged function as a growth hormone that releases agents to stimulate muscle growth.

Common street-names of GHB
Blue nitro
Cherry fX bombs
Cherry meth
Easy lay
Everclear
Firewater
Gamma G
Georgia homeboy
GHB
G.H. revitalizer
Gib
Goops
Great hormones at bedtime
Grievous bodily harm
G-riffick
Growth hormone booster
Insom-X
Invigorate
Lemon fX drops
Liquid ecstasy
Liquid E
Liquid X
Longevity
Natural sleep-500
Nature's quaalude
Orange fX rush
Organic quaalude
Oxy-sleep
Poor man's heroin
Remforce
Revivarant
Salty water
Scoop
Soap
Somatomax PM
Somsanit
Vita-G
Water
Wolfies
Zonked
Incidence
GHB is often ingested with alcohol by young adults and teens at nightclubs and parties. It is used as a pleasure enhancer that depresses the central nervous system and induces intoxication.
Several researches have shown that annual GHB use by secondary school students in 2000 ranged from
1.1% among 10th graders
1.2% among 8th graders
1.9% among 12th graders
In 2001, estimates of annual GHB use ranged from 1.0% among 10th graders to 1.1% among 8th graders and 1.6% among 12th graders.
Production of GHB
GHB can be easily manufactured. In the United States, GHB is produced in laboratories with no guarantee of quality or purity, making its effects less predictable and more difficult to diagnose.
Abusers have figured out that this drug can be manufactured with inexpensive ingredients and using recipes on the Internet. There are some substances such as Gamma butyrolactone (GBL) and 1,4-butanediol which represent the analogs of GHB and can be substituted for it. Once ingested, these analogs convert to GHB and produce the identical effects. The FDA has issued warnings for both GBL and 1,4-butanediol, stating that the drugs have a potential for abuse and are a public health danger.
Medical use of GHB
From the date it was synthesized it has been used as a general anesthetic, and a hypnotic in the treatment of insomnia. GHB has also been used to treat clinical depression, and improve athletic performance. Food and Drug Administration have permitted the use of GHB under the trade name Xyrem in patients with narcolepsy, a form of sleep disorder. GHB is also used in the treatment of alcoholism. It is used to treat both, acute alcohol withdrawal and medium to long term detoxification. 
Continue reading after recommendations