Alcohol withdrawal can be a difficult experience for a person whose body has become dependent on the effects of alcohol due to heavy or prolonged alcohol use.
The following symptoms are expected in people who decide to stop or drastically reduce their use of alcohol:
Anxiety.
Tremors and jitteriness.
Nausea and/or vomiting.
Headaches.
Irritability.
Confusion.
Increased heart rate.
Increased blood pressure.
Profuse sweating.
Nightmares.
Insomnia.
These symptoms can last for a couple to a few weeks depending on the amount of alcohol that was used previously. The symptoms are at their worst two to three days after alcohol use was stopped. If the person involved is admitted to a detoxification centre, then medication such as benzodiazepines (sedatives) can be used for a few days to help reduce the severity of the symptoms experienced.
The most dangerous complication of alcohol withdrawal is a condition called delirium tremens (DT). Stopping alcohol consumption in certain people can trigger a neurological response where the person can experience the following symptoms:
Fevers.
Severe agitation or confusion
Seizures
Tactile hallucinations (feeling something that isn't there).
Visual hallucinations (seeing things that aren't there).
Auditory hallucinations (hearing sounds which aren't present).
This can become a life-threatening situation and is regarded as a medical emergency. Immediate medical attention should be sought for these patients by presenting them to an emergency room where they can be stabilized and then admitted for further care and treatment. Initially, these patients need to be heavily sedated as they can be a danger to themselves and others. They will also need to be aggressively rehydrated with intravenous fluids and vitamin B supplements. The psychotic symptoms of hallucinations would need to be managed with antipsychotic medication, the fevers managed by antipyretics and the seizures with antiepileptic medication. Fortunately, these medications are only used to control the symptoms and can then be stopped when the patient is stable again.
During the withdrawal phase, patients may feel as if they are more anxious and may be experiencing altered moods such as depression.
This could be present because these situations and emotions may have been the reason behind the person's initiation of excessive alcohol consumption. They now creep back into the picture because the alcohol that was suppressing these feelings is now gone. In this case, these patients need to be seen by their primary care physicians for management of these mental health issues or for further referral to a specialist like a psychiatrist.
When the symptoms of alcohol withdrawal have been dealt with, then further management of the problem of alcoholism can be initiated. Here, behavioural therapy can be initiated by a psychologist to help the person to deal with the possible causes of the excessive alcohol intake as well as offer guidance for the future.
The patient's primary care physician would have to assess the patient after the symptoms of alcohol withdrawal have resolved to make sure that they are physically fit. Issues such as an increased glucose level, increased heart rate, increased blood pressure and an enlarged liver need to be excluded as chronic illnesses because excessive alcohol intake can negatively affect the heart, pancreas and liver.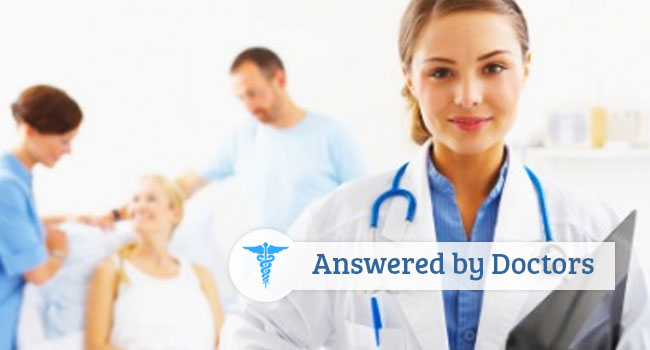 Still have something to ask?
Get help from other members!