What is Ciprofloxacin?
Ciprofloxacin is an antibiotic from the group of fluoroquinolones.
What is Ciprofloxacin used for?
Ciprofloxacin is used to treat different types of bacterial infections like urinary tract infections, skin infections, bone and joint infections, nosocomial pneumonia, lower respiratory infections, intra-abdominal infections, and sinusitis.
Ciprofloxacin is also used to treat people who have been exposed to anthrax.
What should you consider before taking Ciprofloxacin?
Ciprofloxacin is not used to treat viral infections like flu or the common cold.
You may not use Ciprofloxacin if:
You are allergic to fluoroquinolones
You have a muscle disorder
You have tendon problems, arthritis or other joint problems
You have a nerve disorder
You have a heart rhythm disorder, especially if you are on medication
You have a family history of Long QT syndrome
You have a liver or kidney disease
You suffer from seizures or epilepsy
You use a blood thinning medication like Warfarin and have "INR" or prothrombin time tests.
You are pregnant, plan to get pregnant while taking this medicine, or if you are breastfeeding.
What happens if you miss a dose?
Take it as soon as you remember. Never take a double dose if you forgot to take the dose before.
What happens if you overdose?
Seek medical help immediately.

Signs of an allergy reaction to Ciprofloxacin are: skin rush, difficult breathing, fast heartbeat, swelling of the face, tongue, lips or throat.
Ciprofloxacin side effects?
Stop using this medication and consult your doctor if you have:
A headache and severe dizziness
Fast or pounding heartbeats
Nausea and loss of appetite
Dark urine, clay-colored stools, jaundice
Insomnia, nightmares, tremors, confusion, anxiousness, hallucinations, depression, paranoia, unusual behavior
Vision problems, pain behind your eyes and ringing in your ears
Ciprofloxacin may cause swelling or tearing of a tendon. This can occur, especially in the Achilles' tendon of the heel. It is more likely to occur if you are over the age of 60.
Ciprofloxacin dosage?
Do not use this medication more than your doctor prescribed, and especially do not use it without a prescription.
Ciprofloxacin is usually taken every 12 hours with a full glass of water. It may be taken with or without food, but always at the same time.
Do not use Ciprofloxacin with milk or yogurt, because they will make this medication less effective.
Use the medication for the full prescribed time. Do not stop your treatment even if you feel better. Stopping your treatment or even skipping a dose will increase the risk of further infection and even developing a resistance to this antibiotic.
Store at room temperature away from moisture and heat.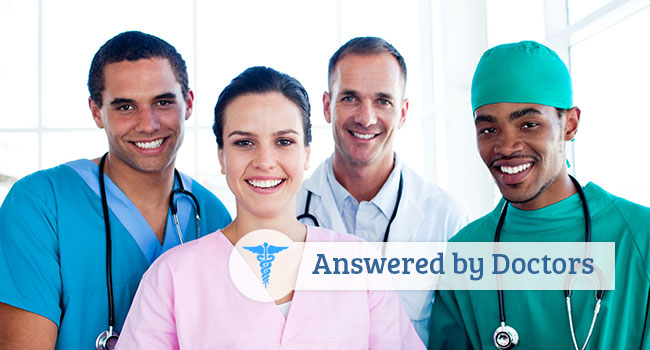 Still have something to ask?
Get help from other members!