According to newly conducted analysis of published studies, children who get more exercise tend to better with their schoolwork. Apparently, getting exercise outdoors and by playing on sports teams is now known to be good for the overall health of kids.
Because children's attention spans aren't as good as adults, children often have trouble focusing at school and doing homework. It may be difficult for you to control what happens during school hours, but there are a few things you can do to optimize your child's abilities.

Here are some suggestions:
Prepare your child a healthy, nutritious breakfast.
A balanced diet is very important for overall mental and physical health. According to experts, children who ate larger breakfasts have better attention spans during class time. If you don't have the time for a big meal, offer your child a hearty snack to get him going in the mornings.
Decrease the stress in your child's life.
If your child is burdened with emotional upset from home this will lead to distractability at school. Have him see a therapist or try to talk through any concerns he may be having.
Encourage your child to read more.
Believe it or not, reading is a healthy pastime that will allow your child to increase his attention span and achieve school success. Experts believe that TV and video games actually contribute to attention problems. Instead of using these as easy babysitters, take your child to the library often and let him pick out books of interest.
Help your child get into the habit of concentrating.
You can do this by providing him with a quiet place to do homework or a specific assigned task. Make your expectations clear and allow him to take frequent short breaks. Nothing improves concentration more than positive reinforcement, too, so praise him for every achievement.
Bring art into your child's environment.
Art is a great outlet that helps with expression, promotes creativity, and aids your child in focusing. There are many forms of art for your child to choose from, too, like dance, drama, painting, sketching, or music.
Get your child moving and keep him moving.
Studies have shown that exercise increases school performance. Physical activity actually increases the circulation of blood to the brain and this is responsible for improved academic performance. You can sign your child up for a school sports activity, take him swimming or biking, register him for a martial arts class, or go for a family hike.
Build your child's self-confidence.
A child who has belief in himself will do well at school. Show your child your approval and help him discover his own capabilities. Also, avoid sheltering your child. Instead, encourage him to interact with others frequently to allow him to learn appropriate social interaction skills. Being socially accepted is important for your child's overall self-esteem.
The benefits of physical activity are numerous. The Center for Disease Control and Prevention tells us that regular physical exercise is one of the most important things your child can do. Not only does it control weight and reduce the risk of heart disease and diabetes, it strengthens bones and muscles and improves mental health and mood. Now, according to new research, exercise has been found to improve school performance as well.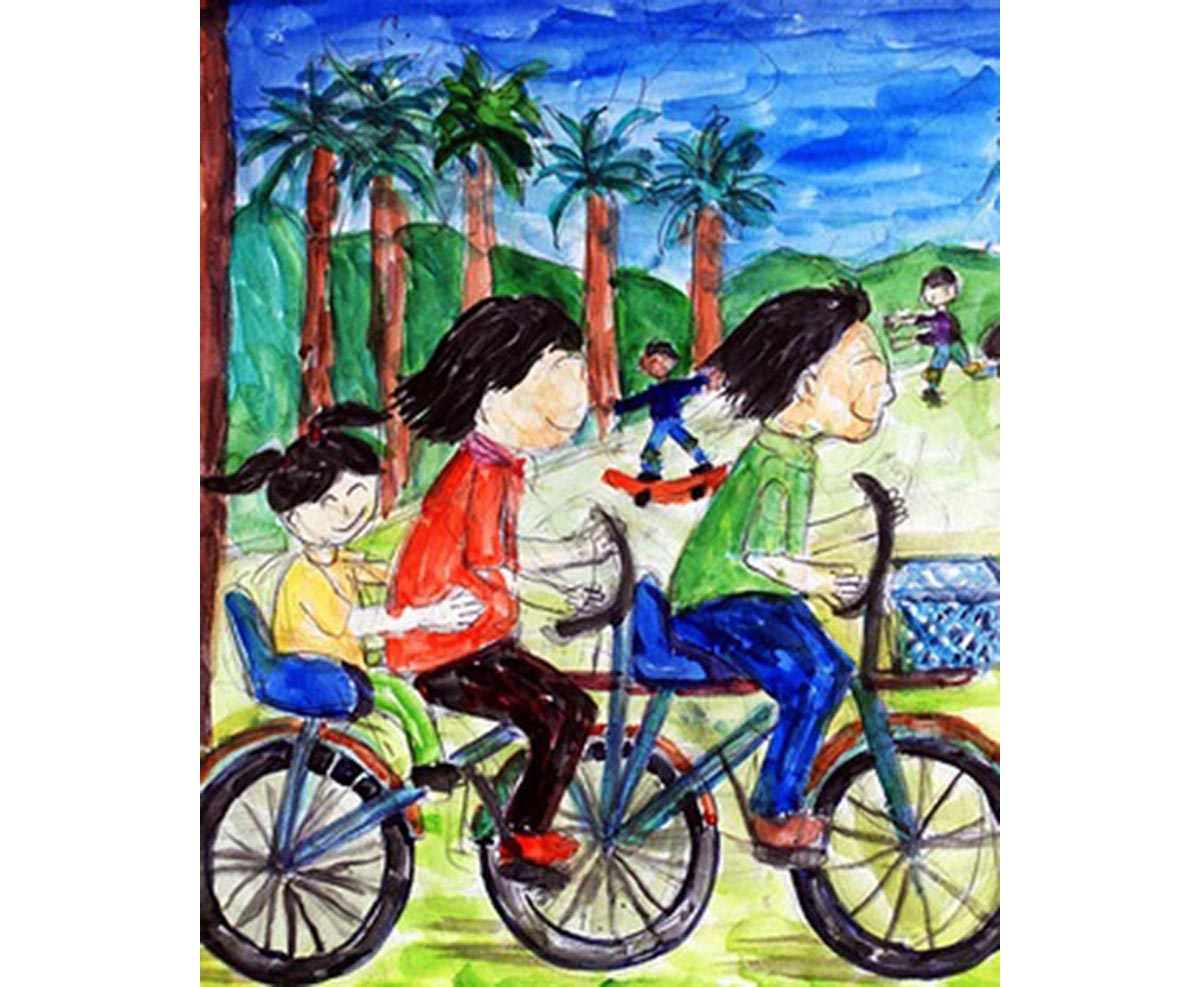 A study review, written by lead author Dr. Singh and associates, found that many studies exist confirming a
positive relationship between exercise and performing better in school
. This article was published in the Archives of Pediatric and Adolescent Medicine.  The researchers of this newly published work found ten observational studies and four intervention studies to review.
The studies had to report at least one physical activity or fitness measurement of children or adolescents. The studies were scored based on methodological quality scores. The quality score of these studies ranged from 22% to 75%. The main outcome measure consisted of at least one academic performance or cognition measure of the participants. The studies reviewed thoroughly examined the dose-response relationship between physical activity and academic performance and the explanatory mechanisms for this relationship.
Of the academics reviewed, grades and scores on
math
, language,
general thinking
, and
memory
were evaluated. The
14 studies
then compared the children's
physical activity
to these scores and grades. According to Dr. Singh, these findings mean that schools should prioritize both academics and exercise.
Any basic physical activity helps, not just the standard physical education class, apparently
.
In the ten observational studies, the scientists interviewed parents, teachers and the students themselves regarding the physical activity, and then followed these participants for a set time period monitoring their academic performance. The time periods ranged from a few months to years. The other four studies examined one group of children who received extra time for physical education classes and another group who did not get any extra exercise. Three of these studies found that the children who got the extra exercise scored higher on academic measurement.
One report conducted in the United States found better test scores in spelling, reading, and math among exercising second and third graders
. The researchers are unsure of the reason for these improved scores but speculate that the kids were better behaved and could concentrate better when they exercised. It was also mentioned that the physical activity actually improves blood flow to the brain and enhances mood, therefore making learning easier.
Continue reading after recommendations
Bangayan, S. (2011). How to improve a child's focus at school. Retrieved from: www.ehow.com/how_7844932_improve-childs-focus-school.html
CDC (2011). Physical activity for everyone: The benefits of physical activity. Retrieved from: http://www.cdc.gov/physicalactivity/everyone/health/index.html
Pittman, G. (2012). Exercised linked to better school performance. Retrieved from: www.reuters.com/article/2012/01/03/us-exercise-school-idUSTRE8021OO20120103
Singh, A., Uijtdewilligen, L., Twisk, J., van Mechelen, W., & Chinapaw, M. (2012). Physical activity and performance at school. Retrieved from: archpedi.ama-assn.org/cgi/content/abstract/166/1/49
Photo courtesy of krcla on Flickr: www.flickr.com/photos/krcla/3228272406
Photo courtesy of mikecogh on Flickr: www.flickr.com/photos/mikecogh/5764936362