You would think that the fitness fans who run marathon races would have no problem getting health insurance. But it turns out that distance runners are particularly hard to insure.
Consider the case of "Kyle," an investment broker and enthusiastic marathon runner from Midlothian, Texas. Taking up long-distance racing earlier this year upon turning 40, Kyle has in just the last 10 months seen his doctor for:
A stress fracture in his left foot
A broken big toe in his right foot
Iliotibial band syndrome, an injury to the thigh that causes pain on the sides of the knees, and
Plantar fasciitis, an injury to the connective tissue at the bottom of the feet that causes pain at the heel that can radiate up to the knees and that can become permanent if not treated.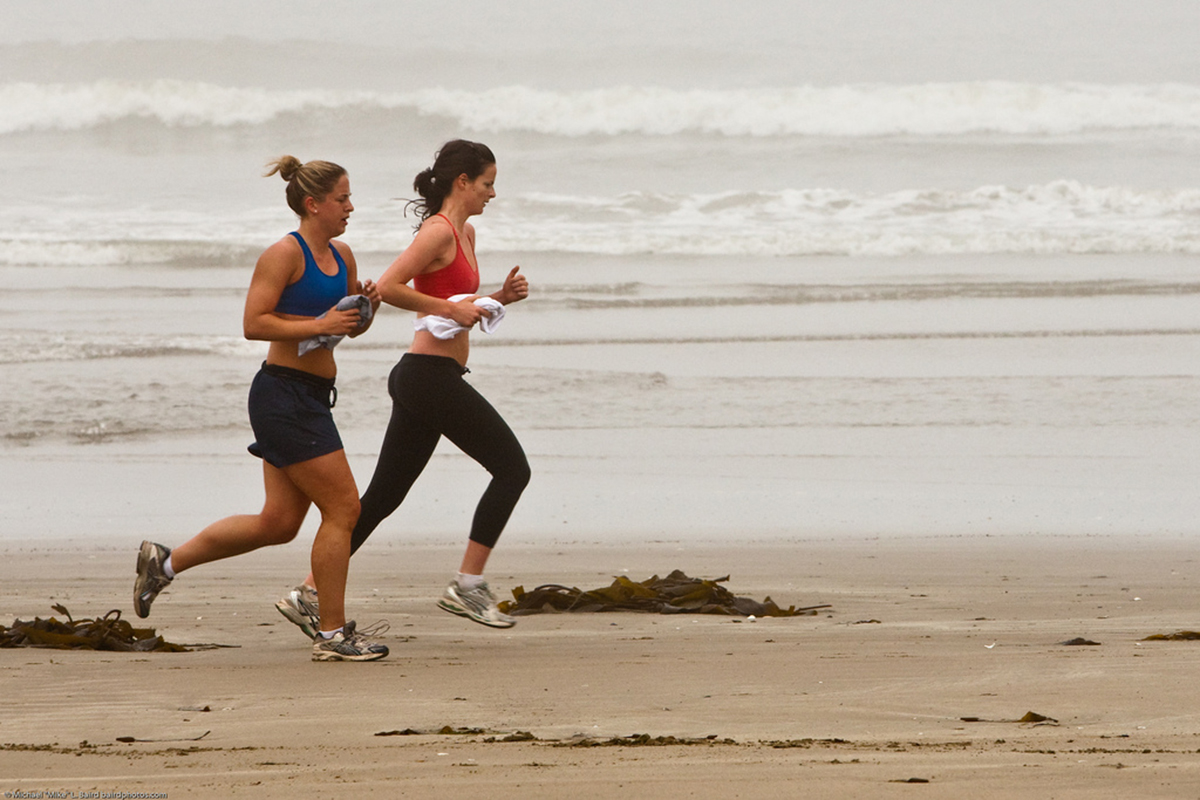 The cost before insurance of 14 trips to doctors, plus blood work, plus X-rays and MRI scans and 8 visits to a physical therapist was a whopping $31,431.88, far less than Kyle's insurance premiums of $940 a month for his entire family. Kyle won't be losing his health coverage, but other long-distance runners find that new health coverage is hard to get.
The reason for the rejections comes down to cold, hard cash that insurers have to pay on nearly every runner. In 2007 The British Journal of Sports Medicine published a study that found that 79 per cent of long-distance runners suffered injuries to their feet or ankles. In 2008 The Scandinavian Journal of Medicine and Science published a study that found that 28 per cent of 694 men who ran marathons suffered a serious injury to the lower extremities either during the race or during workouts the month before it.
All of those running injuries cost insurance companies a lot of money
The big health insurance conglomerates love runners because of their low cholesterol and generally healthier hearts, but just won't take the risk on runners who are actively running.
Fortunately for Kyle and his family, the Texas athlete got his health insurance policy at the age 38, when he was still a couch potato. In fact, healthy but sedentary people are easier to insure than:
People who are obese
Type 2 diabetics
People with a personal history of cancer
People with a history of mental illness, and
marathon runners.
In fact, in some states, such as California, rules that prohibit insurance companies from excluding pre-existing conditions, without rules that guarantee acceptance for coverage, make it nearly impossible even for young and healthy athletes to get coverage.

A 22-year-old who had a broken leg at 18, for example, would likely be turned down because of the possibility of a need for follow-up care. And in the United States, health insurance is a for-profit business.
READ Long Distance Running: The Good and the Bad
But because long-distance running, according to the organization Running USA, attracted 467,000 participants in 2009, at least one company has recognized the value of courting this huge, health-conscious, and fundamentally healthy market. Connecticut-based Aetna even sponsors races.
However, even Aetna prefers to encourage participation in the shorter 5- and 10-kilometer races, rather than marathons. These races are long enough to keep participants healthy, but not so long that they invite lower-extremity injuries.
Van Middelkoop M, Kolkman J, Van Ochten J, Bierma-Zeinstra SM, Koes B. Prevalence and incidence of lower extremity injuries in male marathon runners.Scand J Med Sci Sports. 2008 Apr,18(2):140-4. Epub 2007 Jun 6
Van Middelkoop M, Kolkman J, Van Ochten J, Bierma-Zeinstra SM, Koes BW. Risk factors for lower extremity injuries among male marathon runners.Scand J Med Sci Sports. 2008 Dec,18(6):691-7. Epub 2008 Feb 4.
Photo courtesy of Mike Baird by Flickr : www.flickr.com/photos/mikebaird/3539161615/