Your loved one is seriously ill, or your parents are old. You must deal with caregiving.
Caregiving
A caregiver is a person who gives assistance to another person who is no longer able to perform the critical tasks of personal or household care necessary for everyday survival. It's hard to be caregiver. Taking on the role of caregiver is not an easy one.  Caregiving can affect on you physically, financially, and emotionally. You probably will have less time for other family members and personal activities. Coping with these changes successfully is the way to experiencing a fulfilling and satisfying caregiving experience.  When you take role of caregiver you probably must make some changes in your social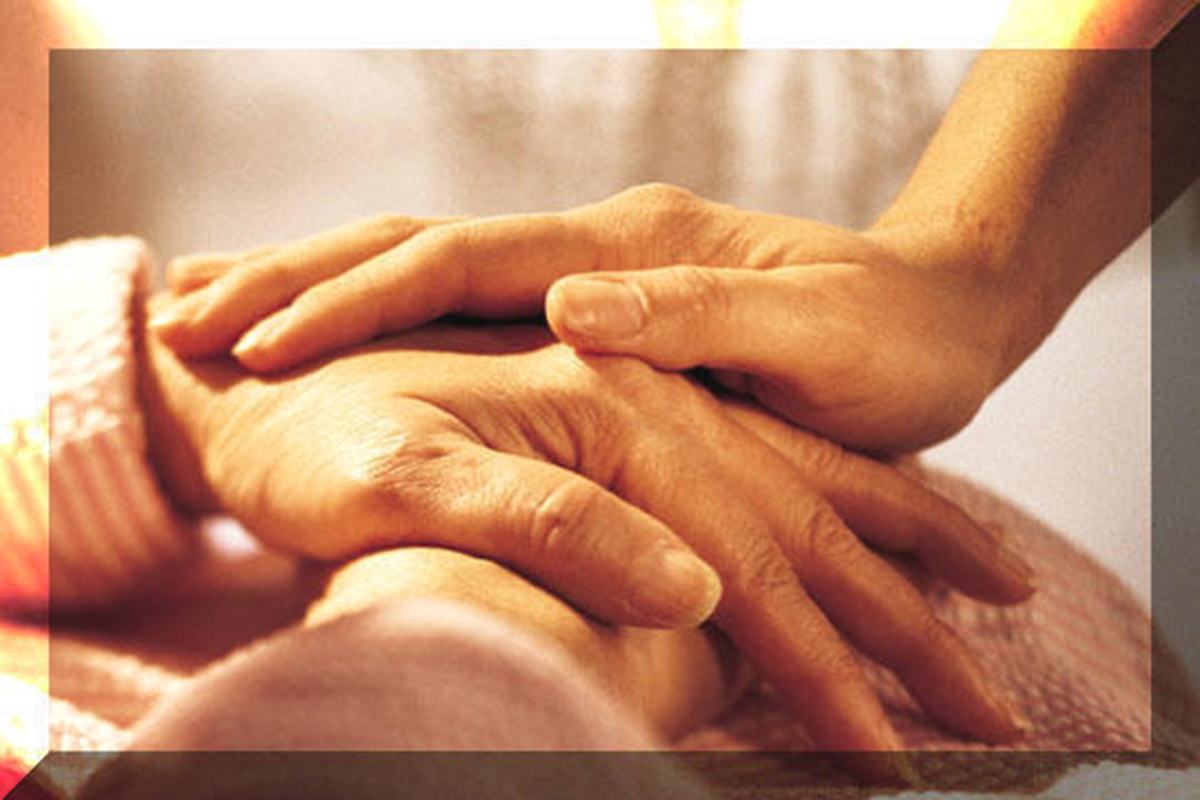 life, stretching time and money, work schedules.  You may have chronic fatigue, and some other health problem. Caregiving is extra strain on you, your family, and those you come into contact. Caregiving can be very stressful.
It is important for you to be aware of stress and you should find ways to get rid of the tension that comes with strong emotions.
You probably will be giving up a lot of your personal time and interests to be a caregiver.  But, you will receive little positive outcome or gratitude in return.
You should first recognize your potential for caregiver burnout. Balancing your work, home life, and care for an aging parent or loved one who is serious ill would be very difficult for you. Most important for you is to learn more about the illness of your care receiver and community resources. Take care about yourself, you must eat right, getting enough exercise and sleep, taking an occasional break from caregiving, lightening up, having positive attitudes. You should know that there is no perfect caregiver.  Ask for help when you realize that you need help.  You should have some kind of plan for each day. That can help you a lot. Caregiving is a very demanding role. Remember if you decide to be caregiver, take time out for yourself. You are important. Role of caregiving has the potential for both costs and benefits.
Recognizing your potential for caregiving
You must know that caregiving is a very demanding role that takes much time and dedication. Maybe you have children, job and you are also caregiver it seems a lot for one person. You must know yourself and take a reality check of your situation. You should recognize if you have potential for caregiving. You must know how to be a caregiver. The more you know about the illness of the person you're caring for it would be much easier for you.  You should sometimes have break from caregiving. Knowing your limits and when to ask for help is part of a successful caregiving. You may feel alone, unprepared, and overwhelmed by what is expected of you.  In your situation you can have benefits from support groups made up of other care-givers who have experienced what you are going through. When you meet people with similar experience you can learn a lot from them. Make a list of the tasks that are involved in caring for the person. You must prioritize activities according to their importance and available time.
You can decide to be a caregiver from two reasons, first is out of a sense of obligation, and other is out love. Whatever your reason is you should know that being a caregiver is hard work, physically and emotionally. In the beginning you will have help from others, but in the end you probably will provide care alone, with little or no support at all.  If you can afford you should use all alternatives, such as home health care, adult day services, respite care or a residential placement. Asking for help is not a sign of weakness.  You must know that you have to be strong for yourself and your family.
You may feel drained of balancing your work, home life, and care for an aging parent or relative. You should know that you are not alone, there are many people in similar position as you. A caregiver is at risk for burnout when caregiving is unexpected, or goes on for an extended length of time.
When making the decision whether or not to provide care, you should evaluate both the positive and negative aspects. Discuss with all those involved what you can and cannot do.
Benefits from caregiving
There also some benefits which you will have from caregiving. Caregiver should feel enhanced sense of self-worth. You will also improve relations with the care recipient. Important satisfaction for caregiver is living in accordance with one's religious and ethical beliefs or principles. You will also experience the unanticipated gifts of caregiving like forgiveness, compassion, courage, that can turn hardship into hope and healing.
How caregiving can affect your health?
Caregivers may suffer from depression, stress and rapidly declining health. Being a caregiver increases your risk for developing a number of health problems. Caregivers are in risk for depression, heart disease, high blood pressure, and other chronic illnesses.  If you are caregiver you will often putt the needs of loved ones before your own. Caregiver's health could be worse as a result of giving care.
Caregivers often eat poorly and can't sleep because they're busy caring for a loved one. When you are caregiver you will need a break, respite, you must protect yourself from burnout. While you are busy and concerned with taking care of another's health, it is important to recognize how caregiving may affect your own health. Your body will tell you when you are pushing yourself too hard. By neglecting yourself, you can end up with mental and physical health problems. If you often have health problems that is a sign that you are over your limit and need to get help. Don't overlook your own health needs. Get regular medical check-ups. If you notice signs of depression, don't delay seeking professional help if needed.
In most cases when the dependent person has severe special needs, the caregiver doesn't get much of a break. A caregiver's health and is as important as that of the person being cared for.
Read More: Continuing Glitches for Affordable Care Sign-Up, And What You Can Do In The Meantime
 Some good tips for you
Find out about community resources and organizations related to conditions you are dealing with. Involve care recipient in decisions about their care as long as they are able to participate. You should accept help from others. Consider services in your community. You should educate yourself about your loved one's condition. You should be realistic about what you can and cannot do.  Your goal should be safe and comfortable care.  You must find time for yourself to do things you enjoy. If you don't take care of yourself, it's impossible to effectively take care of others.  Stay in touch with family and friends. You must have regular physical activity. It is best source of energy that you need. You may have feelings such as frustration and anger. You should accept those feelings without guilt. Be aware that guilt and anger may lead to physical ailments and depression. You should discus about your needs with family members, friends, and caregiving professionals. When you are tired and need to sleep or you begin to feel angry or frustrated you should ask someone for a help. Sometimes it is helpful to seek support from other caregivers. You should find ways to get rid of the tension that comes with caregiving. You must have a positive attitude to the caregiving relationship.