Are you considering a job in elder care? Helping senior citizens with the tasks they can no longer perform themselves cab be immensely rewarding, but not everyone is cut out for a career in caregiving.
When I got laid off from my job as a contruction worker (yes, I was a woman in construction), I was in my mid-forties and had no idea what to do next. It's hardly easy to find a new job at that age, and though I've always been a bit of a Jack-of-all-trades, I studied agricultural development, hardly something that makes career doors swing wide open. I had looked after my mom and dad before they passed away. While I was happy I could be there for them as much as I could, the day-to-day care they received fell on the shoulders of carers. When someone suggested I enter this field, I decided to give it a shot.
Years on, I love my job. I clean elderly people's houses, and sometimes their butts. I do their gardens, their cooking, and their shopping. As a former construction worker, I also fix their electric wiring and do their plumming. I install their computers. I massage their feet with essential oils, rub their backs, help them get dressed, organize their medications, and mend their clothes when broken.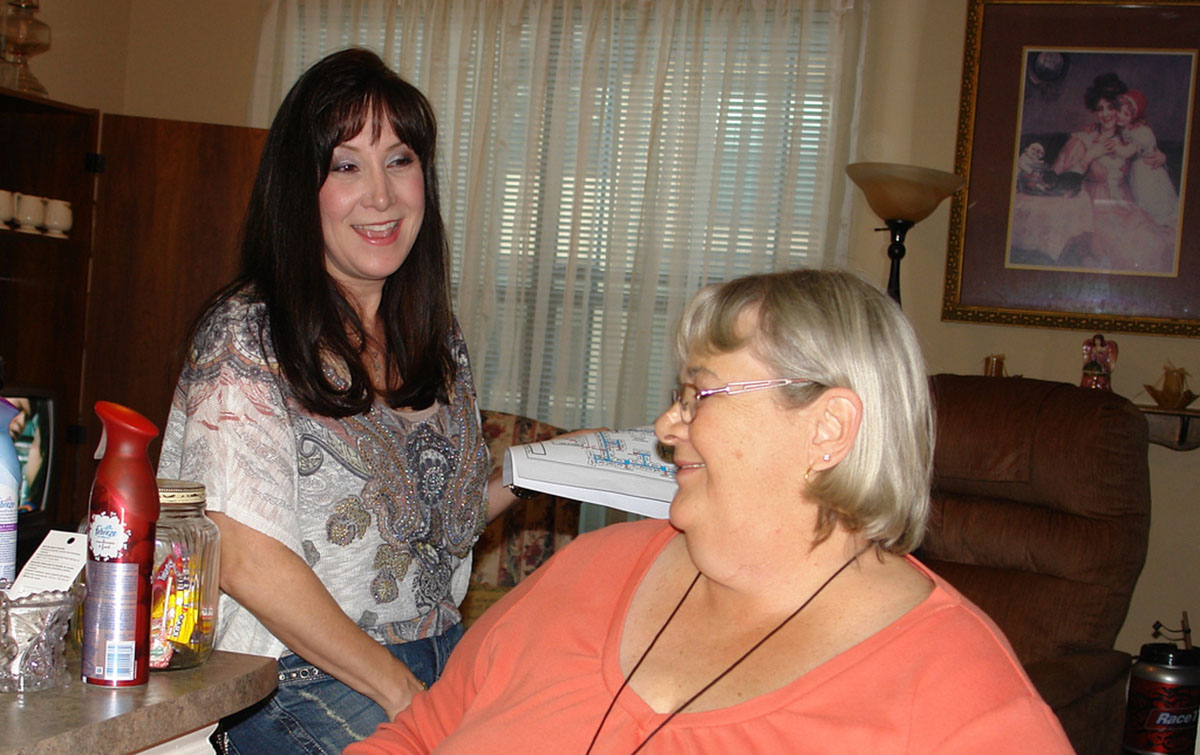 I have seen and experienced some of the most disgusting things you can imagine — terrible bed sores, people dying from operations they should never have had at their ages, heartbreaking family relationships, people terrified of dying, and abusive caregivers. Yes, some of the aspects of my job would make some people's skins crawl, and if you're easily disgusted, a career in caring isn't for you. Most of all, though, though I do love fixing stuff and gardening, I find fulfillment in the fact that I can make a tangible difference to people's lives. 
I'm not a doctor, or even a nurse, but I'm on the frontlines, with just one mission — to make people who need a bit of help live their lives with dignity and happiness. Are you considering a job in elderly care? This article covers the most important qualities people who care for others need to have.
Don't Be Condescending
Yes, some senior citizens suffer from dementia, making them forget everyday stuff that is pretty important — like eating, going to bed at night instead of in the morning, paying the bills, and taking medication. They don't all suffer from dementia though, and no caregiver should treat all older people like they do. "Have you taken your medications?", "Oh, aren't your toenails long? We should make a pedicure appointment for you!", and "Oh, you want to buy another fly swatter? I don't think so love, you've already got one!" are all things I have actually heard caregivers say to the people they are supposed to look after. This approach may work with some people in the advanced stages of dementia, but would you like it if people treated you like a baby? I sure wouldn't, and I assume you agree. 
Caregivers to the elderly should, first and foremost, treat their customers like the people the people they are — with respect and dignity, knowing they have a whole lot of life experience. 
Care — But Not So Much That It Breaks You
When you work as a carer, you inevitably become an intimate part of the lives of those you care for. Some even become true friends. And if you work with elderly people, people who become quite a big part of your life die on a regular basis. It's that simple. This is one of the hardest parts of the job, and it's something you have to be able to handle.
Some people in compassionate fields become hardened by their experiences, turning them into emotionless cynics. You don't want to be one of them, because you won't be able to do the best job you can, but you also don't want your personal life, your life outside of work, to be ruled by worry for gravely ill people or sadness about those who passed away. 
READ Decline And Fall: Injury Prevention For Older People
Over the years, I have learned to be fully emotionally present on the job, offering my customers whatever I can to make their lives easier, but also to lay the burdens of the job aside when I get home. When someone passes, I feel sad, but I try to simply absorb what I learned from them — and I learned a lot in this job, about people, but also myself — and to carry their memories with me in a positive way.
Continue reading after recommendations