The test for MTHFR mutations yields important information for your health, but paying for it may not be in your budget. Here are some simple ways to get the MTHFR gene test you need at an affordable price.
MTHFR testing can warn women to take the folate supplements they need to avoid the heartbreak of miscarriage [1]. The results of an MTHFR test can unlock the nutritional keys to overcoming chronic fatigue [2], preventing heart attack [3] and stroke [4,5], and lowering the risk of prostate cancer [6], breast cancer [7], and lung cancer [8], among many others.To borrow an analogy from Australian nutrition expert Joe Leech, testing for MTHFR mutations can keep you from the bad nutritional choices that pull the trigger on the loaded gun that is abnormal MTHFR genetics.
The problem for some is paying for the test. However, there are two main ways to get the testing you need.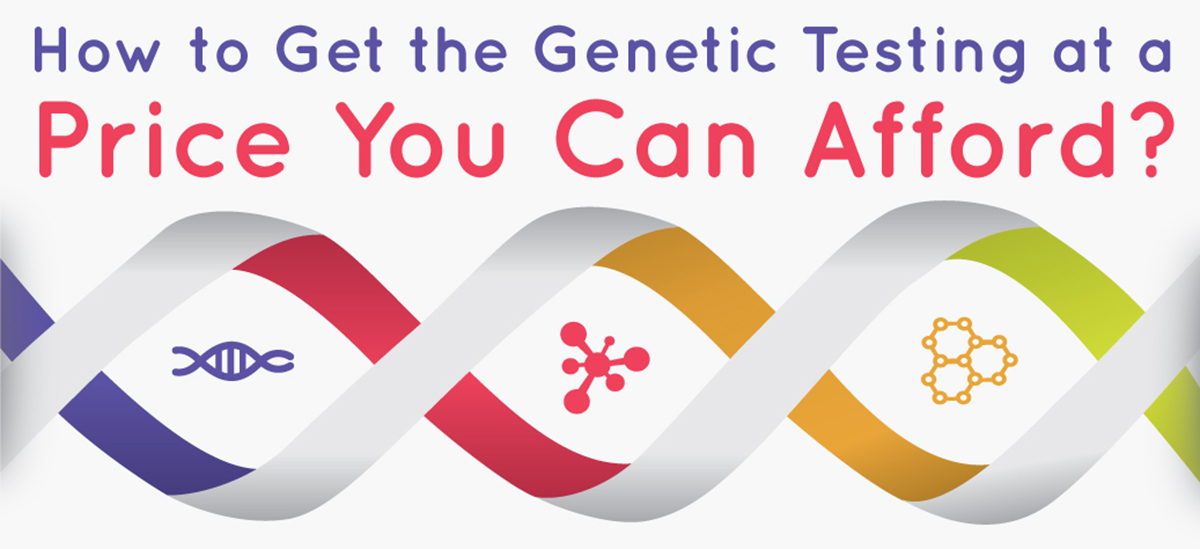 Medical Insurance
In the United States, your health insurance company will:
(1) Recognize that there is a relationship between MTHFR genes and repeated pregnancy loss,congenital heart defects,  inherited blood clotting disorders, depression, coronary artery disease, cancer, Alzheimer's, dementia, hepatitis, stroke, infertility, migraines, Parkinson's, diabetic retinopathy,  peripheral neuropathy, MTHFR genes and autism spectrum disorder, nitrous oxide use, schizophrenia and vascular disease but still
(2) Deny your claim because the use of the test is considered "investigational."
However, your state's board of insurance and the federal government (if you are a federal employee) may have different standards that require all health insurance companies to pay for the MTHFR test. Government rules take precedence your insurance company's determination that a test or treatment is experimental. There may be special rules for Medicare for people who receive multiple medications [9]. Your doctor would make the justification for the procedure for groups of patients, not single patients.
Even if your insurance company won't pay for MTHFR testing, it may have negotiated a much lower rate for the test with the lab. You get the same rate that would have been charged to the insurance company if you haven't met your deductible for the year, or if the claim is denied because it is "not medically necessary" or "investigational." For the author of this article, who had this test in 2017, the difference was between paying $199 the lab charges the general public or the $13.37 it charges the insurance company. Going through your doctor and letting the lab file a claim against your health insurance can still be less expensive even if your claim is denied. However, ask first. There are horror stories of people who were charged thousands of dollars for this relatively simple test.
Pay-As-You-Go Private Testing
Even if you don't live in the United States, insurance companies can deny coverage on the basis of genetic testing [10]. For this reason, you may want to get MTHFR testing from a lab that doesn't report your results to anyone but you, even if you have to pay for the test yourself.
At the time this article is being written, a number of private companies conduct MTHFR testing by mail. Just order a testing kit, collect a saliva sample, and send it in to the company for results in two to twelve weeks. Here are some of the most popular options.
23 and me offers extensive and important genetic testing for about $199 (this price includes an ancestry report), but does not offer a separate report for MTHFR mutations. However, you can upload your raw data from 23 and me to Genetic Genie or Live Wello. Nutrahacker will give you a detoxification and methylation report based on your 23 and me data for free, but ask you for $37 for the corresponding nutritional guide. Sterling's app at MTHFR Support will provide you with a list of "snips" (single nucleotide polymorphisms, also known as SNPs, which are single amino acid mutations in single genes) from your 23 and me data, which you upload over the Internet.
SpectraCell Laboratories has a much faster turn-around (seven to ten days) but offers much less extensive testing, and you can't do the test on your own at home. You have to get a blood test from a lab, which is contracted with the testing company. Most cities in the United States will have one or more locations that will collect a specimen and send it to the testing lab, but you need a doctor's prescription if you live in the State of New York.
My Home MTHFR Testing uses a swab from your cheek (buccal swab) that you mail to their facilities in Vancouver, Washington and sends you an electronic report in about a week. At the time this article is being written, the charge for this service is $150, and the report only concerns MTHFR mutations.
Any Lab Test Now offers blood tests for MTHFR for $150 and up at hundreds of locations in the United States. They send results to you or, if you request, to your doctor.
Another way to get an inexpensive "quick and dirty" guess regarding your MTHFR status is a homocysteine test. If you have  problem with one of the MTHFR mutations, then you may have high homocysteine levels. Your doctor can order this very expensively (it's almost always covered by insurance, and shouldn't cost more than $10 if you get the rate your insurance company does) or if you don't live in the US (except in New York), the UK, or Japan, you can make arrangements with a local blood lab to run the test for about US $100.
Photo courtesy of SteadyHealth.com